AI-powered drug discovery startup Exscientia is buying rival Allcyte for $61m
AI-powered drug discovery startup Exscientia is buying rival Allcyte for $61m
Allcyte's Vienna site earmarked as potential EU hub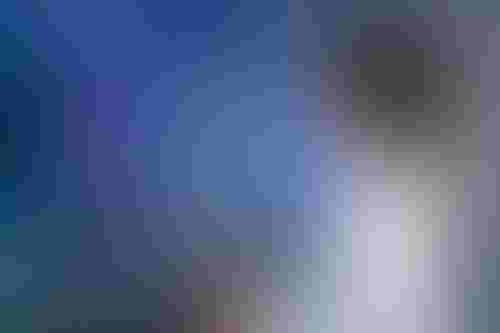 Allcyte's Vienna site earmarked as potential EU hub
British startup Exscientia has snapped up its rival, Austrian biotech firm Allcyte, for €50 million ($61m) in cash and shares.
Allcyte's Pharmacoscopy platform combines live tissue testing, microscopy and AI-powered image analysis to find the most appropriate treatment for patients. Upon announcing the purchase, Exscientia said it plans to expand Allcyte's Vienna site as its own European hub.
"Allcyte has assembled an outstanding team in Vienna and integration of the two platforms truly allows us to build our vision of patient-first AI," Andrew Hopkins, Exscientia's CEO, said.
Join with us
Exscientia said Allcyte has delivered a platform that is able to anticipate the effectiveness of cancer treatments by using AI to analyze the activity of drugs in live patient samples at single-cell resolution.
The firm is "incredibly excited" about being purchased, according to its CEO Nikolaus Krall. "This will also provide our team with the scale to expand our operations much more quickly to help provide important personalized, precision medicines to as many patients as possible," he said.
Last year, Allcyte ran a trial in which it attempted to unearth personalized treatments for blood cancer patients who had exhausted all other options. The Austrian firm used an AI system in its research, which aided in finding suitable treatments for 56 out of 143 patients.
The pair had previously collaborated in April to establish whether an immunotherapy Exscientia developed with Evotec would impact lung and pancreatic cancer patients.
Exscientia's prospective purchase of Allcyte sees it splashing the cash secured in a recent $225 million funding round, led by SoftBank Vision Fund 2.
Three of its AI-discovered drug designs have already entered early stage clinical trials, with the most recent, DSP-0038, touted as a potential treatment for Alzheimer's symptoms. The prospective drug was designed in collaboration with Japanese pharma giant Sumitomo.
Exscientia also had a potential treatment for adults suffering from advanced solid tumors enter trials in mid-April.
The proposed acquisition is subject to Austrian regulatory approval prior to closing.
Keep up with the ever-evolving AI landscape
Unlock exclusive AI content by subscribing to our newsletter!!
You May Also Like
---