AI researchers test AI tool to monitor railroad crossings
AI researchers test AI tool to monitor railroad crossings
The device fitted is scheduled to operate for a trial period of four months, with further tests planned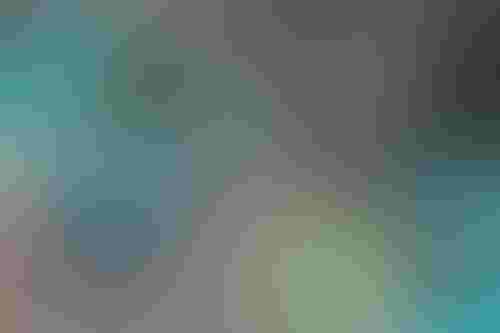 The device fitted is scheduled to operate for a trial period of four months, with further tests planned
Researchers from the University of Leicester in the U.K. are working with engineering firm Synoptix to test whether AI can help improve safety on railroad crossings.
A team from Synoptix and the University's School of Computing and Mathematical Sciences installed a prototype device at one of the U.K.'s busiest level crossings near Cheltenham, Gloucestershire, which sees up to 130 trains a day.
The system can identify and quantify different types of traffic as well as pedestrians and cyclists on, and close to, the crossing.
It then generates statistical reports characterizing relevant parameters of traffic, which railway operators can obtain in a condensed form in real time. Further iterations will develop this detection capability in greater detail, the pair confirmed.
"The deployment of the initial prototype at the level crossing marks a huge milestone for the project, as well as the safety of the wider U.K. rail network," said George Leete, a research associate at the University of Leicester who led the development of the machine learning aspect of the project.
"Through the accurate real time census data gathered via the OPTIMUS prototype, Network Rail will be able to accurately evaluate the risk at the level crossing and adjust safety procedures as required. The hope is to expand the deployment of the device to all of Network Rail's near 6,000 level crossings, making the UK rail network safer for all."
Importance of project 'difficult to overestimate'
According to Network Rail, which is responsible for the U.K.'s rail infrastructure, there are 6,000 level crossing in the U.K.
Statistics published by the Office of Rail and Road, the U.K.'s rail regulator showed 342 people were nearly hit by oncoming trains in 2020-2021, the highest level of near misses with pedestrians at crossings level since records began in 2002-2003.
Network Rail has closed more than 1,250 level crossings since 2009 to improve safety. Other measures taken by rail operators included fitting LED road traffic lights at crossings, as well as introducing new tech to better inform users of a second train approaching the crossing in quick succession to the first.
The device fitted by Synoptix and the University of Leicester is scheduled to operate for an initial trial period of four months, with further tests planned.
The joint deployment comes after Nokia conducted similar tests with computer vision systems at level crossings in Switzerland.
Nokia, along with Swiss public transport operators Baselland Transport AG and Schweizer Electronics, deployed a system that applies computer vision and machine learning tech to monitor and analyze railroad crossings.
Image: Synoptix/University of Leicester
Keep up with the ever-evolving AI landscape
Unlock exclusive AI content by subscribing to our newsletter!!
You May Also Like
---