AI startup roundup: Vizgard's AI submarines, Laiye snaps up rival talent
AI startup roundup: Vizgard's AI submarines, Laiye snaps up rival talent
Also: Farming robots, AI drug discovery and unmanned ships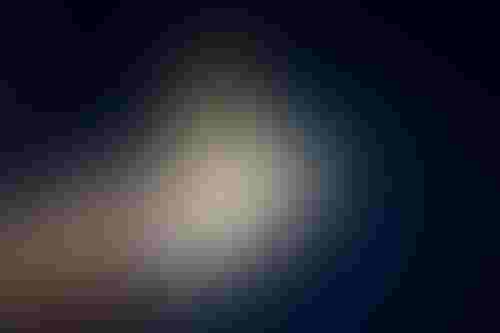 Also: Farming robots, AI drug discovery and unmanned ships
AI Business brings you the latest startup news.
From funding rounds to acquisitions, product launches to partnerships, AI Business covers it all.
Be sure to check out the deals and products roundup and subscribe to the AI Business newsletter to get content straight to your inbox.
Unmanned Royal Navy submarines
U.K. startup Vizgard has been working with the Royal Navy to test uncrewed submarines.
As part of the trials, Vizgard's FortifAI was deployed on the nine-meter eXtra-Large Unmanned Underwater Vessel (XLUUV) with progress monitored from a nearby support boat.
Using the XLUUV's navigation system in combination with its periscope optics and an onboard radio receiver, FortifAI passively confirmed the identity and geographic location of a range of other ships during transit.
Vizgard's system utilized dataset pruning methods - whereby multiple deep neural networks assess, sort and correct system detections before final human verification. The method was used to accurately highlight small boats that might have been overlooked by human operators over a long range.
"Our vision-based AI complements traditional ways of understanding the sea environment such as radar, Automated Identification System (AIS) or someone on the bridge with binoculars," said Vizgard CEO and former Royal Navy submariner, Alex Kehoe. "Radar provides little support in identifying vessel types, AIS can be manipulated or turned off, and humans are easily distracted – as well as cannot remain on alert 24/7."
Laiye snaps up competitor talent
Chinese Intelligent Automation developer Laiye has hired staff members from rival firms amid a recruitment blitz.
Hans Griesbacher, former UI Path director, joins from RPA firm Digital Workforce Service.
Mate Krantz joins from low-code automation provider Bizagi while Microsoft and IBM veteran RJ Hasan joins from risk and compliance AI firm AppZen.
The new hires were described as "highly experienced talent" by Neil Parker, head of EMEA sales at Laiye.
The startup's recruitment push comes as it attempts to expand into the European market. It opened an office in the U.K. last November and plans to scale out across EMEA during 2022.
SeMI Technologies' $16M series A
SeMI Technologies, the developer of the open source Weaviate vector-search database, has closed a $16 million series A round. 
New Enterprise Associates (NEA) and Cortical Ventures co-led the round.
The investment will allow SeMI to grow its team, user community and roster of partners, as well as increase the number of use cases, and to create and fine-tune its ML models and modules.
Traditional databases store raw data; Weaviate stores data that is processed by machine learning models, which SeMi argues users are able to better index and search through their data.
This investment follows a previously unannounced $1.6 million seed financing led by Zetta Venture Partners with ING Ventures also participating, in August 2020.
AI shipping system given ABS certification
Orca AI, which is developing autonomous solutions for shipping, has received a Product Design Assessment (PDA) certification from the American Bureau of Shipping (ABS) for its AI-based navigation platform.
Orca's offering automatically detects targets and  provides alerts to ship crews for heightened situational awareness.
Its system has already seen deployments on ships for organizations including TMS Gas, Wartsila and Maran Tankers among others.
A PDA is an assessment of whether a product or system is in compliance with ABS rules.
In an interview with AI Business last October, Orca co-founder Dor Raviv outlined what the next few years hold for autonomous ship deployments.
Down on the farm
Agtech startup Verdant Robotics has officially launched a platform for data analytics and crop management applications.
California-based Verdant already offers a RaaS (robotics-as-a-service) model and claims its tools deliver better outcomes for farmers.
Its farming robots spray and weed crops while an AI platform providers farmers with a look at the data obtained from the units, allowing them to evaluate a crop's next steps.
Founded in 2018, the startup has raised $21.5 million to date, including an $11.5 million series A that concluded in 2019.
Sanofi partners with French startup M.I.S. to develop AI diagnosis suite
Pharma giant Sanofi is teaming up with French startup M.I.S. to develop AccelRare, an AI tool to accelerate the pre-diagnosis rare diseases. The system is based on the pre-diagnosis tool MedVirTM.
Doctors would enter symptoms and clinical signs into AccelRare, then an algorithm will use the data to identify if there is a significant risk of rare diseases. The system then provides a list of rare diseases associated with the symptoms described, information on these diseases and the contact details of the nearest certified expert center.
Once developed, the system will be made available on the internet to general practitioners, pediatricians and city specialists, the companies confirmed. It's expected to be ready by the end of 2022.
Depict.ai secures $17M series A
Depict.ai has raised  $17 million in series A funds.
Tiger Global led the round, which included participation from Initialized Capital, EQT Ventures and Y Combinator.
The startup provides AI-based product recommendations for e-commerce stores without needing historical sales data.
The new capital will be used grow its team, starting with Europe and the U.S. It will also be used to further invest in its product.
Accenture backs metaverse learning startup
Accenture's investment arm was among those who backed learning startup Talespin as part of its $20 million series C round.
Talespin offers a platform for creating, distributing and measuring the impact of immersive learning content. It uses 3D, virtual humans and environments to help people practice conversational skills and simulate jobs with real-time feedback and skills analytics. The startup said the Metaverse validates its virtual learning model.
Accenture is among those using its platform. AIA Hong Kong & Macau, Farmers Insurance, and JFF are also listed as Talespin customers.Accenture Ventures was joined by the Sony Innovation Fund and Pearson Ventures in investing in the startup. SEEK Investments and Allomer Capital led the round.
Heinz's AI plans
Kraft Heinz has teamed up with food-tech startup TheNotCompany to jointly develop plant-based products using AI, as consumer appetite for these foods is rising.
NotCo's AI platform, named Guiseppe, takes data from sources such as the U.S. Department of Agriculture's National Agricultural Library to find ingredient and processing combinations to mimic elements of meat and dairy products for replication using plant-based options. Kraft Heinz will then develop the co-branded products.
The pair will base their development operations in Chicago and San Francisco. Lucho Lopez-May, currently CEO for North America of NotCo, will become CEO of The Kraft Heinz Not Company.
Quick fire round raises
Korean synthetic voice developer Neosapience has raised $21.5 million in series B funds. BRV Capital Management led the round, which included participation from Stic Ventures, Quantum Ventures and Albatross Investment Capital.
EdTech startup Tomorrow's Education secured $3.8 million in an investment round led by Mediahuis Ventures, the venture capital firm of European media group Mediahuis.
Logistics robotics developer RightHand has raised $66 million in a series C round. Safar Partners, Thomas H. Lee Partners and the SoftBank Vision Fund led the round.
-
To keep up with news coverage, subscribe to the AI Business newsletter.
Keep up with the ever-evolving AI landscape
Unlock exclusive AI content by subscribing to our newsletter!!
You May Also Like
---