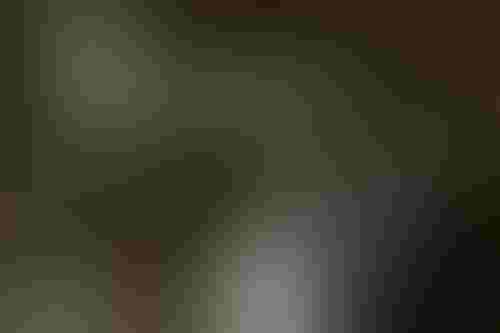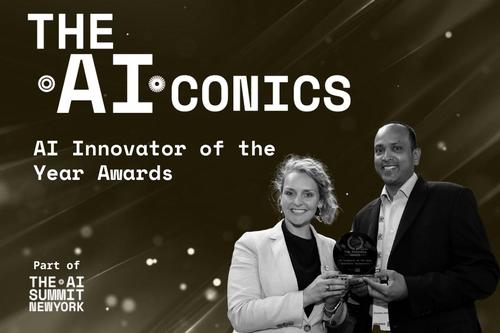 Vote for your exceptional colleagues in AI and data science
The awards are a benchmark for industry excellence, recognizing the achievements of individuals instrumental in breakthrough innovation and cutting-edge application of AI in business.
Voting is now open until Dec. 6 and the winner will be revealed on the headliners stage at The AI Summit New York.
Solution Providers
Figure 1: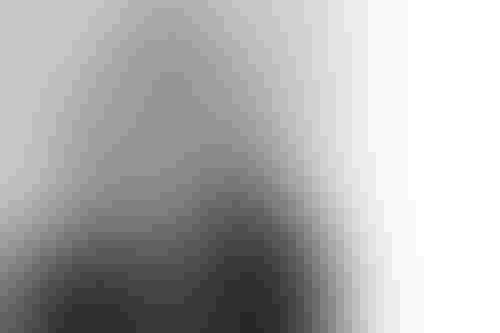 Ashley Casovan, executive director, Responsible AI Institute
The Responsible AI Institute (RAII) is a community-led non-profit organization currently operating in the U.S., U.K., Europe and Canada that applies an international lens to responsible AI. As executive director, Ashley Casovan has been leading the organization in establishing the first independent certified framework aligned to standards and regulations.
She and the team have built a schema focusing on six core axises that programmatically align the business and technical implementation of AI systems to the needs of corporate policies, international standards and regulations. RAII also provides foundational capabilities to help members at various stages of maturity.

It is rare to see a non-profit organization set to impact an industry as much as Casovan and her team. Their mission is to support and guide AI to provide better, fairer and more inclusive outcomes.
Dr. Cecil F. Motley, CEO and chief inventor, Cardiometric Medical Systems
Figure 2: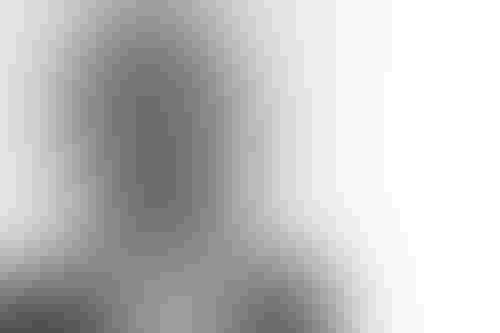 During the COVID-19 pandemic, Dr. Cecil F. Motley stressed the need to create a Global Genomic Surveillance System that could test 5% of the global population on a given day. He has since created the first digital tester with accuracy of 98% and results in less than 20 seconds, as well as utilizing the cloud for transferring diagnostic data to a data farm. This is engineered by AI and Raman Spectroscopy.

Dr. Motley brings more than 40 years of work in germ warfare and maintains about 50 patents.
Edward Bowen, Deloitte Advisory AI leader and managing director of the Deloitte AI Center of Excellence
Figure 3: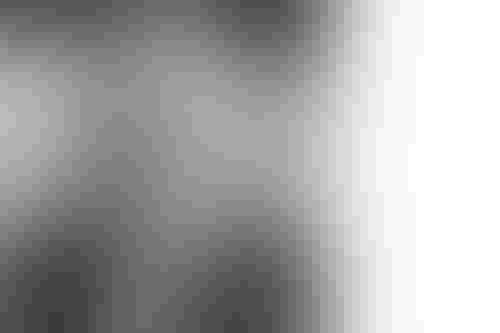 Edward 'Ed' Bowen is the Deloitte Advisory AI leader and managing director of the Deloitte AI Center of Excellence. Under Bowen's leadership, Deloitte Advisory's AI-enabled revenue has grown from $20 million to $222 million.
 
He led the development and execution of Deloitte Advisory's AI business strategy including go-to market activation, sales, AI adoption and investment prioritization. He built a Research2Development2Commercial pipeline of AI models enhancing core Advisory capabilities across Cybersecurity, Fraud/Waste/Abuse, Financial Controls, Document Intelligence and Predictive Maintenance.
Bowen leads the AI talent strategy in Advisory, developing a curriculum for the Deloitte AI Academy to train hundreds of campus hires in AI, and direct hiring of Ph.D.-level AI researchers and engineers. He drives an active culture of publication in peer-reviewed scientific journals, with a half dozen manuscripts accepted in the last year. Additionally, he pioneered partnerships with global academic institutions to build cutting-edge AI to commercialize for Advisory clients.

Bowen holds a B.S. and an M.S. in Electrical Engineering, an M.A. in Molecular Biology, an MBA, and is currently completing a Ph.D. in Molecular Biology. He spent 20 years in life sciences R&D, most recently working on AI problems in protein engineering, genetic target validation, and patient stratification in clinical trials. He is a visiting scholar at Harvard University and has peer-reviewed articles published on such diverse topics as Digital Signal Processing and Bayesian statistics.
Jan Ernst, head of AI at Latent AI
Figure 4: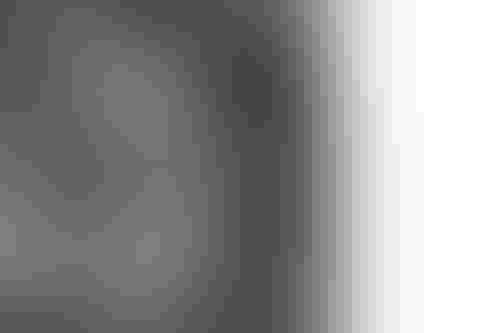 Jan Ernst is recognized for thought leadership on edge AI and for spearheading the launch of the Latent AI Efficient Inference Platform (LEIP) product. This practice enables enterprises with machine learning operations (edge MLOps) to effortlessly deploy edge AI solutions with shorter time-to-market.
He developed technology that shrinks AI models by 10x to only tens of kilobytes, in applications where traditional approaches are too big or too slow to run on resource-constrained devices. The LEIP product is used in edge solutions in many application domains with positive environmental impact (e.g. agriculture, pipeline inspection). He is an active member of industry and academic communities in machine learning, including tinyML.
Marc Dispensa, founder and CTO, Lucy
Figure 5: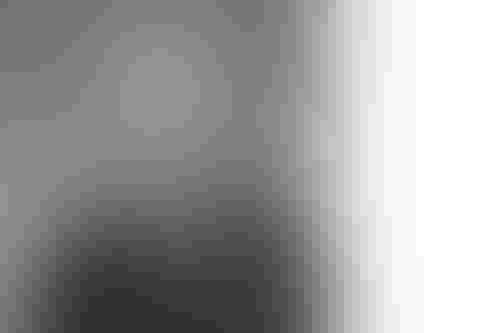 Marc Dispensa is the co-founder of Lucy, a market-leading AI for knowledge management. Lucy is an innovative AI that is an 'Answer Engine,' delivering the right answer to the right person at the right time. Lucy is used by thousands of users at organizations such as PepsiCo, Kraft Heinz, GSK, Lowe's, Krogers and others.

What makes Dispensa such a great candidate for this award is that while the application of AI to the field of knowledge management has some innovative wrinkles, what sets him apart this year is that he envisioned and led the development of the next frontier for how AI supports knowledge workers.
Lucy is more than a standard web app. Dispensa realized that in most organizations, employees will go to messaging apps such as Teams or Slack to ask colleagues questions, so this year, Lucy AI was deployed to be the frontline subject matter expert capable of responding to direct queries over Teams, Slack and other business messaging tools.
Neerav Vyas, head of Customer First, North America at Capgemini
Figure 6: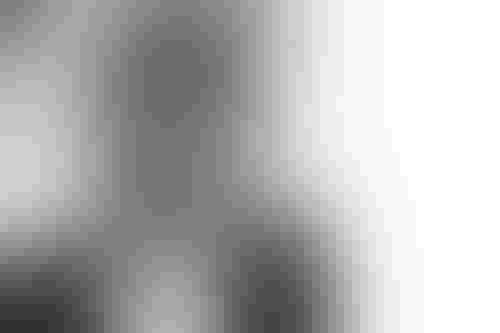 Neerav Vyas is a thought leader in AI for marketing and customer experience and leads the personalization solution offering for Capgemini's insights and data practice. His focus is facilitating large scale digital transformations and leveraging big data and machine learning to innovate products, processes, services and experiences. Using AI to help marketers better understand their customers and improve their return on marketing investment, he helped drive more than $750 million in EBIDTA over the last five years.
He has helped build seven personalization solutions from strategy and design to CX operationalization that generated more than $100 million in revenue. With a focus on Advanced Analytics, Data Science, and AI combined with Human Centered Design, he has helped launch 87 new brands and products (physically and digitally) and 14 global Marketing Analytics Centers of Excellence across 11 industries.
Phaedra Boinodiris, global lead for responsible AI at IBM, co-founder of Future World Alliance
Figure 7: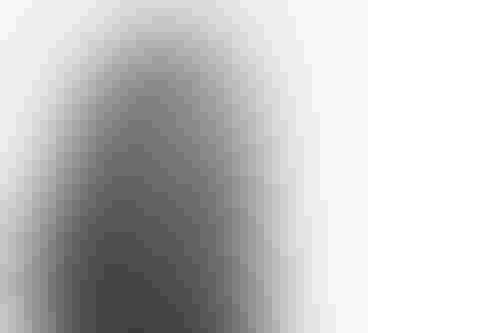 Phaedra Boinodiris is currently acting as IBM's Responsible AI practice leader for the computer giant's consulting division, working directly with clients globally and across multiple industries. She is a Ph.D. scholar in AI and Ethics via UCD's SMARTlab and is also a prolific author and public speaker.
As Boinodiris believes that earning trust in AI is a socio-technological challenge, the blogs, comics, YouTube videos and talks she gives focus on the kind of culture needed within organizations to responsibly curate AI. She currently hosts an IBM series on the topic of AI and ethics on YouTube.
Boinodiris also is the co-founder of the non-profit Future World Alliance dedicated to curating K-12 curricula in data and AI ethics. It has more than 30 practitioner members from various tech companies working with schools, game designers and museums.
Derek Peterson, CEO of Soter Technologies
Figure 8: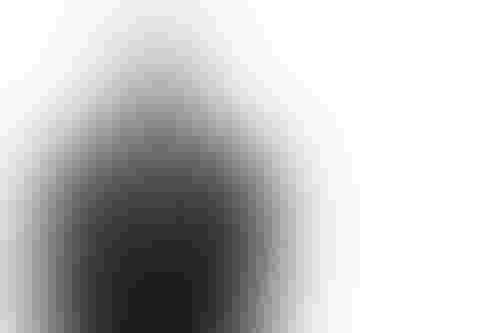 As CEO of Soter Technologies, Derek Peterson has successfully applied his expertise, ingenuity, and passion for the practical application of AI technologies to improve safety and security in schools around the world since 2018. With the launch of JunoAI in 2022, Peterson and his Soter teammates have made a significant leap forward in understanding the behaviors, propensities and emotions of students through automated anonymized analysis of surveillance video streams.
Peterson designed the JunoAI analytics engine to process multiple video streams in real-time and recognize characteristic precursor crowd formations or actions indicative of high-danger situations, such as an assault or fight. He also applied AI to create a privacy-aware platform that anonymizes individual identities yet correlates each set of unique physical attributes for persons and captures emotional state data for each. Notifying administrators about individuals who may need attention or providing a school happiness barometer are intelligent outcomes that address critical needs in schools.
He also addressed the privacy rights of individuals by launching Redact, an automated redaction processing platform that preserves or shields the visual identities of individuals in videos that must be released, saving schools time and money spent on manual redaction.
Solution Implementors
Amit Arora, vice president of product management, Swiss Re
Figure 9: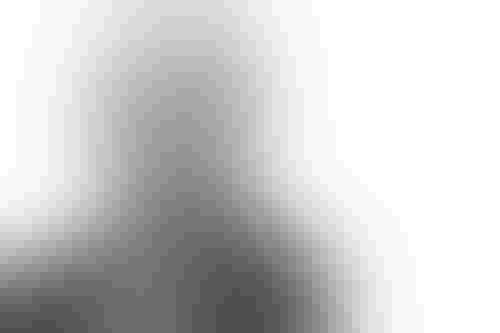 Amit Arora is a global product management evangelist with 22 years experience in AI and automation-led proven monetization. Amit holds multiple awards and patents in NLP, custom CNN and RGB-based segmentation applications leading to new AI-led product creation, & cumulatively generating more than $1.2 billion in new revenues for his employers.

Amit has been exemplary in this field. Some of his patents or AI solutions that he developed include vehicle parts segmentation for cognitive vehicle damage assessment, embedding video files permanently in PDF documents, and detecting claims frauds using RGB analyzer, CNN, parallel CNN and Double JPEG compression custom CNN models.
Amit is also an adjunct professor of applied risk analytics at Columbia University and adjunct professor of health care analytics at Chitkara University, India and continues to uniquely work across corporate and global academia to bring fresh thinking into tech-led problem-solving.
Saurabh Parikh, chief data and innovation officer, Coke One North America (CONA) Services
Figure 10: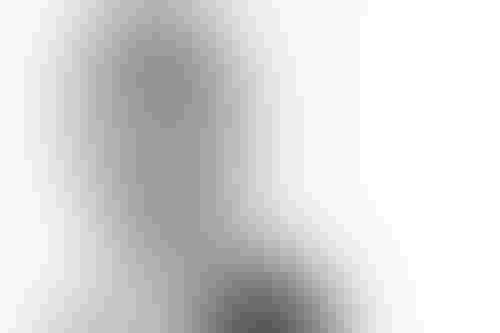 As the chief data and innovation officer at Coke One North America (CONA), Saurabh Parikh ensures that refreshing Coca-Cola products are available on store shelves, which is critical to the success of The Coca-Cola company as well as bottlers and customers. Parikh plays a key part in developing AI solutions for on-shelf product availability using several first-party and second-party datasets that predicts product availability issues.
Solution results are dispatched to thousands of frontline associates to facilitate the right store-level actions as well as to headquarters to ensure that appropriate shelf space is negotiated with customers to maintain optimal days of supply.

Parikh is a deeply experienced technical and management IT professional in the areas of enterprise architecture, applications design and development, and project management.
Neil Sanyal, global head of research marketing operations and analytics, Morgan Stanley
Figure 11: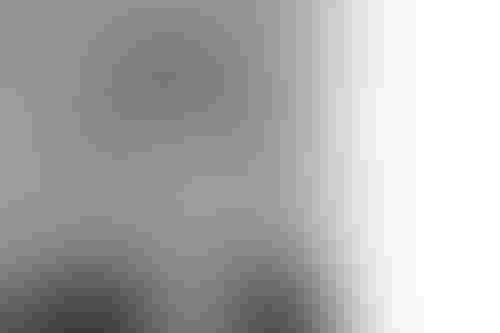 Neil Sanyal has been actively involved in AI and machine learning model creation and innovation with Morgan Stanley's research department for over a decade. He has helped to architect a host of predictive models that seamlessly work together to improve the businesses' ability to engage with clients and to improve the quality of the platform for all who use it.
Through his innovative model-driven approaches to personalization and distribution, Morgan Stanley has seen strong growth in the effectiveness of its email marketing channel, a doubling of readership via its research portal and a next-best action implementation that is lowering the bar for analysts to be seen as experts.
Sanyal has tackled challenging problems like content recommendations for over 70,000 pieces of content a year across the globe and completely personalized email layouts based on historical preferences. Sanyal has also gone above and beyond to help others get up the steep learning curve in AI through presentations at The AI Summit New York as well as at Adobe Summit.
Sol Rashidi, CAO of Estée Lauder
Figure 12: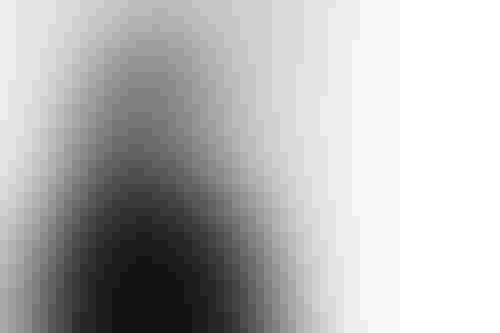 Sol Rashidi, CAO of Estée Lauder, has been recognized as the 'CAO of the Year 2021' and named among the '50 Most Powerful Women in Tech.' She also is a holder of eight patents, with filings for 21 more. Rashidi focuses on creating a community amongst technologists and non-technologists alike to help businesses push past their capabilities, establish stronger positioning in the marketplace, and make a difference when using the latest advancements in technology, data science, engineering, product development, data visualization and multi-cloud infrastructure.

Before data became 'cool,' Rashidi was pioneering some of its earliest advancements. She advised companies to avoid over-architecting a solution, know that AI is not the answer to everything, focus on building internal IP and talent, and realize that not everything needs to be cutting edge. Sometimes the innovation comes from just cutting through the noise.

Rashidi is skilled at creating a vision and developing linkages between strategy and execution to build a cohesive path forward. Her specialty is influencing change throughout an organization, and rolling up her sleeves and getting into the details while keeping the strategic intent top of mind. Energetic and a goal-oriented thought leader, Rashidi firmly believes in simplifying the complicated, and is skilled at coupling her technical acumen with storytelling abilities to articulate the business value.
Ellie D. Norris, R&D IT innovation chapter lead, Merck
Figure 13: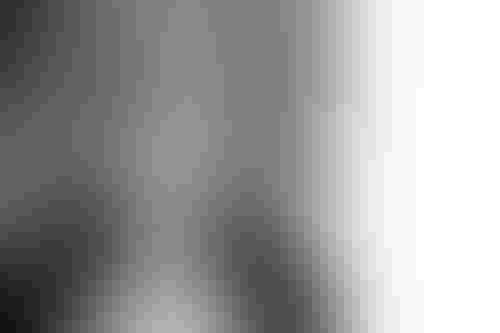 Ellie D. Norris has 24 years of experience in scientific R&D and information technology, with academic degrees in biochemistry and bioinformatics. She currently serves as Merck's innovation chapter lead to support Clinical and Real-World Evidence Generation for proofs-of-concept and production implementations with a focus on natural language processing use cases.
She has managed global development squads and stewarded key competencies to design and implement new systems that encompass intelligent search and chatbots, text classification, topic modeling, language translation dictionaries and machine translation. She is an active co-lead for the internal NLP Stream to facilitate cross-divisional knowledge exchange.
In 2022, she was featured in RE-WORK's 'Top 25 Women in AI: U.S. Healthcare and Pharma Edition.' Ellie recently became a board member of Future Science Group's 'Future Medicine AI' journal and digital site and will be leading the 'How NLP Can Transform Healthcare' roundtable discussion during RE-WORK's AI in Healthcare Summit. She also co-leads the New York City chapter of 'Women in Machine Learning & Data Science.'
Ankit Mangal, head of analytics - global supplier technology, Wayfair
Figure 14: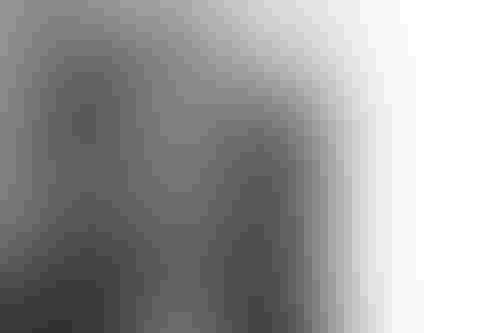 Ankit Mangal is the head of analytics in global supplier technology at Wayfair. In the past five years, he has implemented AI/ML solutions to optimize the customer journey for the storefront, improved advertising auctions for suppliers by learning through simulations using different levers, developed algorithms to reduce humans-in-the-loop on scaling catalog, leveraged NLP on chatbots to improve customer service experience while reducing operational costs, among other achievements.
Mangal and his team have been partnering with MIT to leverage cutting-edge AI solutions to solve key business problems and has published work that includes a new algorithm, Cluster While Classify, in partnership with MIT professors and students. At Wayfair, Ankit conceptualized and developed a team to drive adoption of AI/ML frameworks across analytics organizations with the Citizen Data Science Vision.

Before Wayfair, Ankit led the effort to bring more AI/ML-centric solutions for customer-level personalization, fraud prevention and risk management at leading financial services organizations. He has not only encouraged implementation of industry-leading AI practices but also ensured interpretability as a dimension to ensure regulatory compliance.
Vote for the winner!
All those who vote in the AIconics AI Innovator of the Year awards will be entered into a drawing to win two complimentary All Access passes to The AI Summit New York.
Terms and Conditions apply. See here for details.
Keep up with the ever-evolving AI landscape
Unlock exclusive AI content by subscribing to our newsletter!!
You May Also Like
---