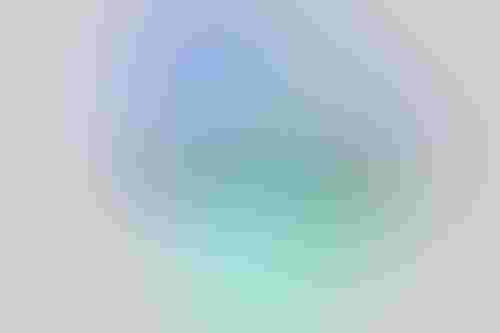 Almost a decade after the failure of Replicant, Andy Rubin's robotics mega-project
Google parent firm Alphabet has launched a new business called Intrinsic – to focus on developing software for industrial robots.
Wendy Tan-White, who served as vice president of X, Alphabet's moonshot subsidiary, has been named CEO of the new company, which will operate out of offices in Mountain View, California, and Munich, Germany.
Announcing Intrinsic in a blog post, Tan-White said the new team will be designing software tools to make industrial robots easier to use and more cost-effective.
"By unlocking access to these incredible productivity tools, we hope to support a shift towards a more sustainable and equitable way of making things," she wrote.
Once more unto the breach
Intrinsic is the latest project to be spun out of X, following the likes of Waymo, Verily Life Sciences, and Loon.
The industrial robotics team was incubating within the division for five and a half years, according to Tan-White. During the time spent as part of Alphabet's moonshot factory, the team worked on technologies like automated perception, reinforcement learning, and motion planning, among others, to give industrial robots the ability to automatically learn and make adjustments as they're completing tasks.
"In one instance, we trained a robot in two hours to complete a USB connection task that would take hundreds of hours to program. In other tests, we orchestrated multiple robot arms to assemble an architectural installation and a simple piece of furniture," Tan-White said.
While admitting that such tasks are both unrealistic and unaffordable to run at scale today, she looked to the long-term. Intrinsic's software has the potential "to help with a much wider range of problems and drive up the diversity of goods that can be produced affordably and sustainably," she said.
The new company is looking for partners – especially firms in the automotive, electronics, and healthcare industries. It is also looking for staff, including AI experts, software engineers, and roboticists.
Intrinsic already boasts some high-profile hires: AI expert and Google roboticist Torsten Kroeger will serve as chief technology officer, and Engelberger Award winner Martin Haegele as the firm's industry lead.
Past mistakes
Google has a long and complicated history with robotics. It acquired eight robotics companies, including Schaft and Boston Dynamics, and placed them all under the leadership of Andy Rubin, the creator of the Android operating system. Hundreds of new engineers were hired, only for the initiative, codenamed Replicant, to falter soon after.
Rubin quit in 2014, with the various firms clashing over projects and long-term goals. It later emerged that Rubin's departure was forced – due to sexual misconduct claims. He walked away with a $90m exit package and invested in a new phone company and VC fund.
Boston Dynamics was sold to SoftBank in June 2017, with Hyundai snapping up an 80 percent share in the makers of Spot at the tail end of 2020 for $1.1 billion, and immediately making the robot dog the centerpiece of its marketing strategy.
Keep up with the ever-evolving AI landscape
Unlock exclusive AI content by subscribing to our newsletter!!
You May Also Like
---