Australian army tests autonomous truck convey ahead of plans for public road trials
Australian army tests autonomous truck convey ahead of plans for public road trials
The driverless lorries could see deployments in disaster relief, as well as combat operations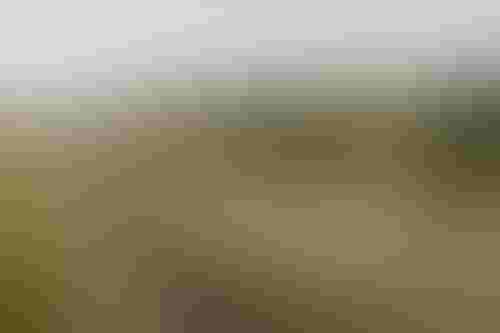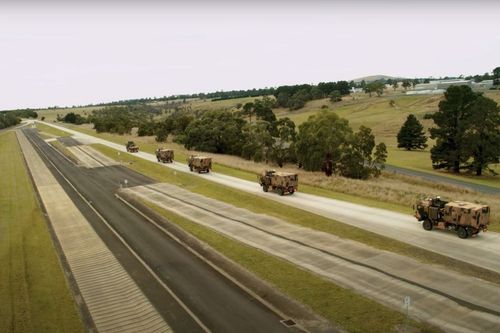 The driverless lorries could see deployments in disaster relief, as well as combat operations
The Australian Army has taken a step closer to potentially gaining a convoy of autonomous trucks after it completed a series of road trials.
The AU$3.5m ($2.6m) project saw five modified Land 121 40M cargo trucks fitted with autonomous systems road-tested over two weeks at the Trials and Proving base in Monegeetta, Victoria.
The trucks are capable of off-road driving and can maneuver across unstructured terrains like creeks and riverbeds.
They can also be remote-controlled, with a demo video (found below) showing researchers using an Xbox 360 controller from afar to force the vehicle to brake.
It's hoped the driverless lorries would see potential deployments in humanitarian assistance and disaster relief, as well as combat operations.
"The completion of this assessment within one year of the allocation of the funding demonstrates the strong industry and defense partnerships in experimentation, prototyping, and exploration of autonomous vehicle[s] and new technologies," said Melissa Price, the Austrian minister for the defense industry.
"These technologies are 'disruptive technologies' that provide marked advantages on the modern battlefield by bolstering ADF capability while protecting Australian personnel."
'Cause we got a little ol' convoy
The tests came only one year after the project was greenlit om terms of funding.
It's part of the Australian Defense Department's wider plan to develop autonomous vehicles and emerging technologies.
The driverless systems were developed under a contract between the Institute for Intelligent Systems Research and Innovation (IISRI) at Deakin University, and the Australian Army's Robotic and Autonomous Systems Implementation and Coordination Office (RICO).
The defense department initially awarded the IISRI a contract in 2018 for the development phase of the project.
Following these tests, the Australian Army, RICO, and IISRI will work with the Australian Road Research Board to look at potentially transferring the test to public roads.
The public road tests will seek to unearth "further refinement, performance enhancement, and understanding of road rules."
Interestingly, an Australian robotics researcher suggested earlier this year that current autonomous vehicles aren't fit for Australian roads.
Professor Michael Milford, acting director of the Queensland University of Technology (QUT) Center for Robotics, warned in March that current out-of-the-box European mapping tools "don't recognize unique Australian signs or infrastructure" and require more customization.
Despite Milford's concerns, autonomous trucks are already driving across Australia – in the form of mining trucks.
GlobalData figures reported by Mining Technology show that the country boasts the most autonomous trucks, with 575 currently in use – 418 more than the 143 found in Canadian mines.
Australia also has six mines using entirely autonomous trucks - including the Christmas Creek iron ore mine, operated by the Fortescue Metals Group, which alone has 74 AV trucks. 
AI come from a land down under
The Australian Army Research Center has its own dedicated robotic and autonomous systems strategy.
Published in late 2018, it suggests that robotics and manipulation of data through advanced networks could provide "superior training and decision-making" to its forces.
It outlines the future potential of uncrewed ground and aerial systems, as well as 'self-learning machines' cable of making sense of the environment around them.
And when it comes to AI deployment, the country's defense department already enjoys a relationship with native digital surveillance startup Fivecast.
In 2017, it snapped up ONYX, Fivecast's flagship product.
The US government would then award the Australian company a $5m contract in June.
Keep up with the ever-evolving AI landscape
Unlock exclusive AI content by subscribing to our newsletter!!
You May Also Like
---