Boeing demonstrates UAV created for the Australian military
Boeing demonstrates UAV created for the Australian military
Skyborg-like 'wingman' system takes to the skies, hopes to accompany human pilots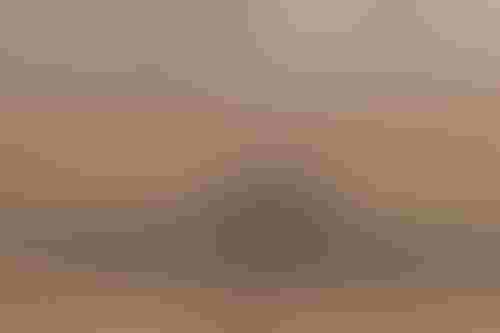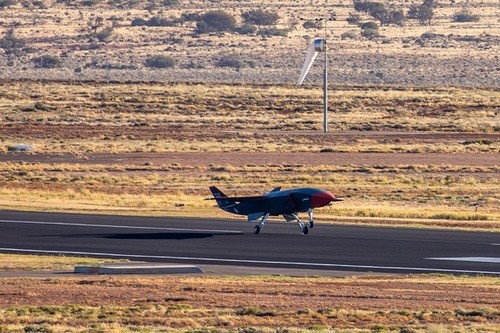 Skyborg-like 'wingman' system takes to the skies, hopes to accompany human pilots
The Australian military's new unmanned aerial vehicle has taken its first flight.
Developed by American airplane manufacturer and military contractor Boeing, the Loyal Wingman uncrewed aircraft is expected to be able to fly next to human pilots as an artificial intelligence-powered wingman.
Be my wingman
The aircraft completed a successful take-off under its own power, and then flew a pre-determined route at different speeds and altitudes. Test flights that will have the UAV accompany human pilots are planned later this year.
Before the actual flight, the more than 35 Australian industry teams involved in the project carried out countless hours of simulated flights.
"The Loyal Wingman's first flight is a major step in this long-term, significant project for the Air Force and Boeing Australia, and we're thrilled to be a part of the successful test," Air Vice-Marshal Cath Roberts, RAAF Head of Air Force Capability, said.
He added that the UAV is "a pathfinder for the integration of autonomous systems and artificial intelligence to create smart human-machine teams."
While Loyal Wingman is being developed for the Australian military, some of its elements will be sold to other governments with similar projects underway.
"Boeing and Australia are pioneering fully integrated combat operations by crewed and uncrewed aircraft," Leanne Caret, Defense, Space & Security president and CEO at Boeing, said. "We're honored to be opening this part of aviation's future with the Royal Australian Air Force, and we look forward to showing others how they also could benefit from our loyal wingman capabilities."
The US government is among the leading sponsors of such work, with the upcoming Skyborg platform aiming to deploy XQ-58 Valkyrie drones alongside F-35 and F-15EX fighter jets.
In December, the US Air Force awarded contracts to build Skyborg prototypes to Boeing, Kratos, and General Atomics.
Another country building its own unmanned fighter jets is Japan, with a working prototype expected in three years.
About the Author(s)
Stay Ahead of the Curve
Get the latest news, insights and real-world applications from the AI Business newsletter
You May Also Like
---