CES 2021: LG touts AI-based innovation for TVs and laundry
CES 2021: LG touts AI-based innovation for TVs and laundry
And re-designs the ThinkQ app as a "platform for lifestyle innovation"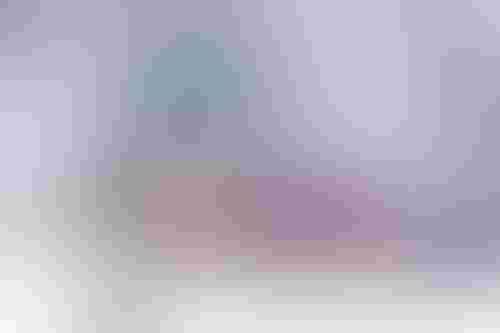 And re-designs the ThinkQ app as a "platform for lifestyle innovation"
LG Electronics unveiled its AI-powered product lineup at CES this week, with devices ranging from televisions to home appliances.
The company's premium TVs have been re-tooled with an upgraded AI processor, new OLED panels, a redesigned webOS, and an advanced LCD structure combining Quantum NanoCell Color Technology with mini-LED backlighting.
The Alpha 9 Gen 4 AI, LG's latest intelligent processor, leverages deep learning to "analyze and optimize content, making content of any quality look picture-perfect on the large, self-emissive displays."
The processor's 'AI Picture Pro' feature recognizes content, removes noise, and optimizes picture quality, while the 'scene detection' feature analyzes the type of scene and then adjusts the picture accordingly.
Hardware and ecosystem
The processor also incorporates a new version of LG's AI Sound Pro, adding virtual 5.1.2 surround sound up-mixing for an immersive audio experience via the TV's built-in speakers, and Auto Volume Leveling for a consistent volume level when switching between channels or streaming shows.
LG is increasingly integrating AI into its home appliances, such as the LG WashTower, its intelligent laundry solution introduced at CES.
The single-unit device, with a washer on the bottom and dryer on top, comes with advanced cleaning capabilities and integrated, single control for both units. The built-in sensors use AI-based technology to detect fabric texture and load size to automatically select the appropriate wash motions and drying temperature.
The machine "learns" a user's preferred settings and remembers ideal wash temperature, spin speed, and dry levels. Smart pairing automatically informs the dryer of the correct drying cycle based on the clothes that were washed.
LG also announced it is re-designing ThinQ, to deliver an "AI-empowered, IoT-enabled vision for a new future."
"We're reinventing the ThinkQ app from a control interface for digital platforms for ever-growing range of services and solutions," said Samuel Chang, vice president of LG's North America Innovation Center. "It is going from an app serving appliances to applying serving to an open platform for lifestyle innovation, in an open and collaborative ecosystem. ThinQ is taking its biggest leap as an intelligent, lifestyle platform."
About the Author(s)
Stay Ahead of the Curve
Get the latest news, insights and real-world applications from the AI Business newsletter
You May Also Like
---