CES 2022: Indy Challenge features high-speed, self-driving race cars
CES 2022: Indy Challenge features high-speed, self-driving race cars
AI Business spoke with race team members as ahead of the autonomous display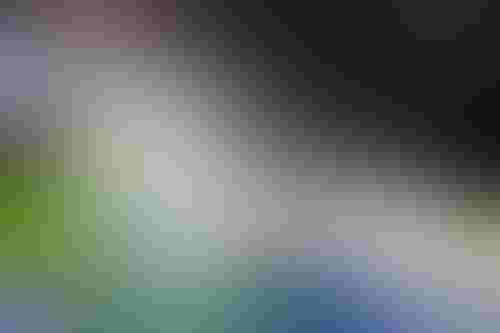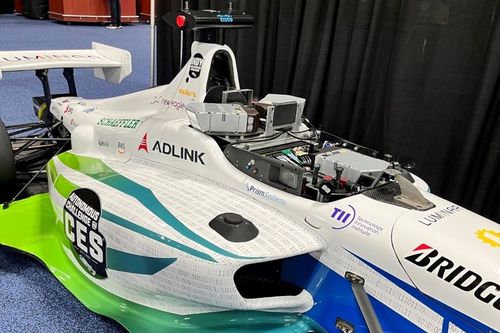 AI Business spoke with race team members as ahead of the autonomous display
CES provided an opportunity for the concept of self-driving cars to be taken to an entirely new level.
A fleet of fully autonomous race cars sped around the track at the Las Vegas Motor Speedway while 'learning' on-the-fly how to pass each other in a head-to-head, high-speed autonomous racecar passing competition.
The Indy Autonomous Challenge (IAC), organized by Energy Systems Network and hosted by the Consumer Technology Association, which runs CES, featured nine teams comprised of members from 19 universities from eight countries.
The cars, which can reach speeds of 175 miles per hour, were all the same, while the artificial intelligence and software all differed, created by each team.
In a private preview ahead of the race, AI Business spoke with race team members and the organizers of the event and viewed the cars racing around the track.
Early on, the teams knew the technology but not car racing, so they spoke with Indy car drivers for insights.
"We teach the cars to avoid an accident at any case," said Markus Lienkamp, a member of the Technical University of Munich team, which won the previous autonomous car race, taking home the $1 million prize in October 2021.
"The cars are trained to always stay on the road."
Lienkamp, who now considers himself an expert in car racing as well as in advanced technology, said there are no students on the teams, comprised mostly of members with doctorate degrees.
The cars are fully autonomous, so when they start on the track, they are totally on their own, save for a remote kill switch.
"All the software is written in Python," said Lienkamp.
"These are the best and brightest minds from around the world," said Paul Mitchell, president and CEO of Energy Systems Network.
"We wanted to pick something that hadn't been done," Mitchell said. "Sponsors provided the hardware and we put out a call and 41 universities initially signed up."
Creating algorithms that 'drive' the cars at high speeds near each other was complex.
"The system integration challenge is significant."
One of the goals of the competition is to advance technology to help speed the commercialization of full autonomous vehicles and advanced driver-assistance systems (ADAS).
While there is prize money to the winner, the teams bonded along the way and now share code and best practices with each other.
While the driverless cars race around the track at high speed, the team members sit behind numerous computer screen watching what the speeding cars are telling them.
The cars are on their own.
Keep up with the ever-evolving AI landscape
Unlock exclusive AI content by subscribing to our newsletter!!
You May Also Like
---