CES 2022: Intel's Mobileye expands partnerships with Ford and VW, reveals New EyeQ chip
CES 2022: Intel's Mobileye expands partnerships with Ford and VW, reveals New EyeQ chip
The EyeQ Ultra chip will enable Level 4 self-driving, but isn't expected to begin production until 2023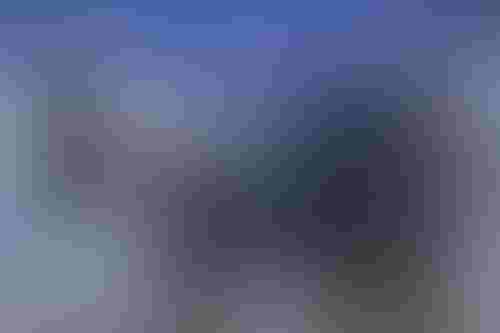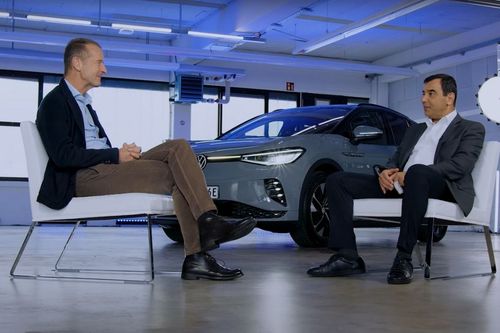 The EyeQ Ultra chip will enable Level 4 self-driving, but isn't expected to begin production until 2023
Intel's Mobileye announced at this year's CES that it's expanding its partnerships with Ford and Volkswagen.
Mobileye's Amnon Shashua took to the virtual stage with Ford CEO Jim Farley to reveal the two firms would continue to work closely with one another.
Farley praised Mobileye's EyeQ system and told attendees that the two companies are working on several innovations.
The expanded partnership will see Ford add Mobileye's Road Experience Management (REM) mapping technology into Ford's hands-free driving system, BlueCruise.
The automobile giant will also be adding Level 2-plus advanced driver-assistance systems (ADAS) solutions to several of its models.
The pair of companies confirmed an agreement to work together last July allowing for Mobileye EyeQ chips and software to be deployed in Ford cars.
Mobileye's work with Ford also saw it make use of its vehicles last year when it became the first company to obtain the necessary permit to test in New York City.
VW: Let's do more together
Shashua also announced that Mobileye expanded its work with VW.
The Israeli company has been working with the German automobile giant since 2016.
Now, like Ford, VW is set to make full use of Mobileye's REM tech as part of its ADAS systems.
The tech will also be integrated into its subsidiary brand vehicles, including Seat and Skoda.
Upon announcing the news at CES, Shashua was shown sharing a car ride with Herbert Diess, chair of the board of management of Volkswagen Group.
The car they shared was fitted with tech including advanced lane centering and curvature foresight and traffic light relevancy based on REM data.
The pair also were shown chatting in a pre-recorded segment, where they agreed there is "lots more to do [together]."
New EyeQ Ultra chips
2021 was a bumper year for Mobileye, Shashua told attendees as he revealed the company surpassed the 100 million milestone for EyeQ chips shipped and announced that the company had begun new AV tests in Paris and Tokyo.
But it was another piece of EyeQ chip news that the CEO revealed to the CES press audience: that the company was working on a new chip, the EyeQ ultra.
The chip will enable Level 4 self-driving and boasts 64 accelerator cores, 259 GPU GFLOPS, and is capable of running on less than 100w of power.
In what would be the company's seventh-generation automotive system-on-a-chip, the EyeQ Ultra is capable of 176 trillion operations per second (TOPS), according to Mobileye.
The new chip isn't set to be launched any time soon, however, as production isn't due to begin until 2023.
Multi-device experiences and more mobile processors
In other Intel CES news, Gregory Bryant, executive VP and general manager of Intel's client computing group revealed the company is producing 12th Gen KS-series desktop processors capable of 5.5 GHz which are shipping to customers by the end of this quarter.
Bryant also showed off a new and innovative multi-device experience offering.
In late 2021, Intel snapped up startup Screenovate and intends to use its tech to allow devices to seamlessly work and connect.
The tech acquired as part of the Screenovate will be used as part of the Intel Evo platform, allowing users to use tablets as a second screen or display a photo from an iPhone to a TV.
The new multi-device experience is due to arrive in the 2022 holiday season.
Intel also announced a new P-series of mobile processors for thin and light laptops, an exclusive partnership with Kojima Games to release a director's cut of the game Death Stranding, and new mobile processors for gaming.
Among the guests who joined Bryant on stage was Rich Hurrey, president at Kitestring Online and popular Twitch streamer Tokki.
The company also revealed its On event series this year will be referred to as Intel Vision and take place in May.
Keep up with the ever-evolving AI landscape
Unlock exclusive AI content by subscribing to our newsletter!!
You May Also Like
---