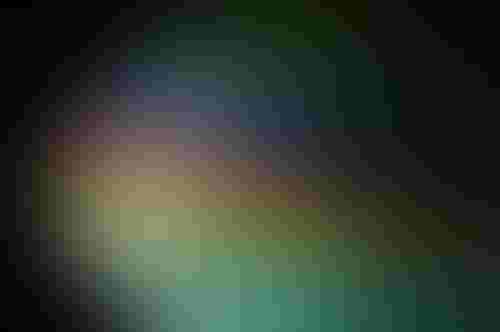 SMIC soldiers on, despite the US sanctions
China's largest domestic chip manufacturer plans to build a $2.35 billion semiconductor plant with government help.
The Semiconductor Manufacturing International Corporation (SMIC) site will receive the funds from the government of Shenzhen, China's IT capital.
The state and business partnership is also seeking external investment.
Chip production on the site is expected to commence by 2022. SMIC will hold a 55 percent stake in the project, while the local government will have 23 percent.
At its peak, the fab hopes to produce 40,000 12-inch wafers a month, developing silicon that is 28nm or above.
In a fractured world, it's good to have your own chips
"By seizing the opportunity in Shenzhen to develop the integrated circuit industry, the project can meet growing market and customer needs, and promote our development," SMIC said in a statement.
28nm process is a mature technology, lagging far behind the 5-7nm chips manufactured by Taiwan's TSMC and South Korea's Samsung – both of which are moving to 3nm. Intel 's current generation of CPUs relies on 10nm, and aims to shift to 7nm over the coming years.
Other fabs owned by SMIC are capable of manufacturing 14nm chips – although there are advances in silicon design beyond node size that the company might struggle to implement.
At the same time, SMIC has a huge handicap that the other major fabs do not have to contend with – the US sanctions. The Trump administration flirted with sanctioning the chipmaker for months, and since it was a Huawei supplier, eventually added SMIC to its 'Entity List.'
This restricts American companies from doing business with SMIC – not a huge problem for the company's sales, since it is primarily focused on the domestic market. But for production, blacklisting has proved devastating.
The US companies like Applied Materials, Lam Research Corporation, and Brooks Automation develop crucial chip manufacturing equipment. SMIC has not been able to buy such cutting-edge tools, nor had its existing equipment serviced and updated – with Applied materials recently rolling out an AI-based system to improve manufacturing yields.
But sanctions have also had a benefit. Other sanctioned companies, like Huawei, have few alternatives for sourcing their chips. And China, conscious of how easily it can be crippled by trade wars, is keen to spend large sums of public money to fund domestic manufacturing.
The road to a competitive semiconductor industry will be long, and very expensive. While SMIC's mature fab will cost $2.35 billion, a more advanced facility could require up to $40bn over a decade. It would also need a large ecosystem of tools and knowledge, currently only found at scale in Taiwan.
China has hired thousands of employees from TSMC, and is accused of stealing trade secrets from the company, its suppliers, and its competitors. And yet, the complexity and scale of the challenge has meant that it remains far behind.
Decades of manufacturing efforts, and tens of billions in investments, have often led to costly failures. The much-hyped Tacoma Semiconductor Technology company raised more than $2.8bn from the Nanjing Economic and Technology Development Zone in 2016. It was bankrupt within four years.
And it was not alone: With HuaXinTong Semitech and Imaging Device Technologies Corp bankrupt, Wuhan Hongxin Semiconductor laying off its staff in February amid fraud allegations, and Incoflex Semiconductor Technology Co no longer paying its staff, the Chinese silicon ecosystem looks anything but stable.
Keep up with the ever-evolving AI landscape
Unlock exclusive AI content by subscribing to our newsletter!!
You May Also Like
---