Chinese AI company demands iPhone ban over Siri patent infringement claims
Chinese AI company demands iPhone ban over Siri patent infringement claims
Apple has repeatedly denied that its handsets contain features from the asserted patent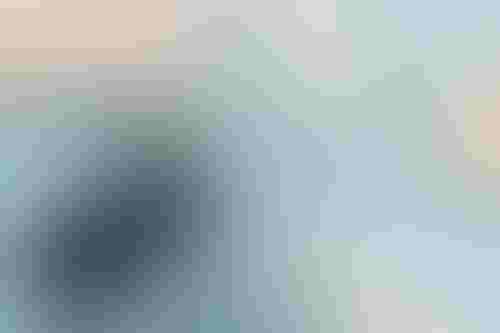 Apple has repeatedly denied the claims

A Chinese AI firm has asked a Shanghai court to force Apple to cease production and sales of iPhone‌s, arguing that the Siri virtual assistant infringes its patent.
Shanghai Zhizhen Intelligent Network Technology Co - also known as Xiao-i Robot - filed for a preliminary injunction in the Shanghai Higher People's Court to bar the manufacture, sale, and export of handsets containing Siri.
The Chinese company confirmed the filing in a statement posted to its official WeChat account last week.
"Apple did not respect Xiao-i Robot's intellectual property," chief executive Yuan Hui said in the statement.
"Apple should immediately stop the infringement, take down and stop selling the related products."
The decade-long legal battle
The legal fight between Apple and the Chinese firm dates back almost a decade.
Xiao-i Robot first sued the tech giant in 2012 over voice recognition technology, claiming Apple had infringed its patent.
In response, Apple filed an application with the Patent Reexamination Board of the State IP Office seeking to invalidate the asserted patent.
Eight years and copious amounts of litigation later, the Chinese Supreme People's Court returned a verdict that the patent was, in fact, valid.
Following that ruling, the Chinese company filed a second lawsuit, demanding 10bn RMB (around $1.4 billion) in damages.
Apple argued back: "Siri does not contain features included in their patent, which relates to games and instant messaging… Independent appraisers certified by the Supreme People's Court have also concluded that Apple does not infringe Xiao-i Robot's technology," the company said in a statement at the time.
Xiao-i Robot first applied for the patent in question (ZL200410053749.9) in 2004. It was granted in 2009 - three years before Siri was first integrated into an Apple headset, the iPhone 4s.
Xiao-i Robot's injunction filing comes a few days before Apple is set to unveil the iPhone 13.
Its main supplier Foxconn Technology Group has already ramped recruitment of assembly line workers at its Zhengzhou iPhone factory in preparation, according to the South China Morning Post.
The third generation of its AirPod earbuds is also expected - and could include health monitoring capabilities, with Apple researchers testing machine learning tools to measure breathing rates via the microphone.
So far, rumors around the new products have been focused on the potential move to silicone ear tips.
Keep up with the ever-evolving AI landscape
Unlock exclusive AI content by subscribing to our newsletter!!
You May Also Like
---