ConverseNow raises $15m to build AI assistants that take your drive-thru order
ConverseNow raises $15m to build AI assistants that take your drive-thru order
George and Becky, the voice assistants, can detect nuances and assess the probability of successful upselling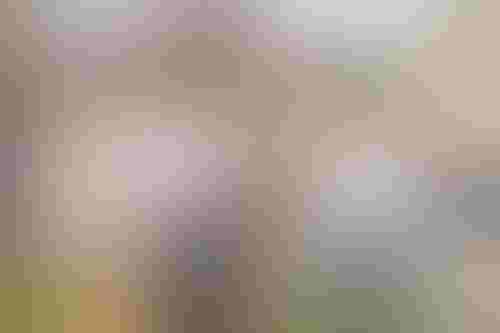 George and Becky, the voice assistants, can detect nuances and predict ordering behaviors

ConverseNow, which develops AI-based voice ordering assistants for restaurants, has raised $15 million in a Series A funding round led by Craft Ventures.
The round included participation from investors in the company's $3.3 million seed round last May – LiveOak Venture Partners, Tensility Venture Partners, and Bala Investments, among others.
The startup's voice assistants, dubbed George and Becky, can be deployed in drive-thrus and self-service kiosks in quick-service restaurants (QSRs).
They can replicate natural human dialog to gauge customer sentiment and guide conversations, the company said.
The additional funding will help the firm scale, CEO Vinay Shukla said. It will also look to develop other tools for drive-thrus, such as 'digital line-busting' technologies which ConverseNow plans to roll out later this year.
I'll have two number nines, a number nine large…
ConverseNow was founded in in Austin in 2018 by Shukla and Rahul Aggarwal. The pair previously worked at the professional services firm Genpact, both serving in vice president roles.
The stratup bolstered its ranks last November, bringing in Jon Dorch, former senior global director of experience design at Whole Foods, as its new head of product.
ConverseNow claims its voice assistants are "among the smartest created," and can detect nuances and predict ordering behaviors based on tailored questions and responses.
The assistant's personalities and voices can also be tailored to an individual brand or restaurant chain, and can assess variables including past order history, the probability of successful upselling, and how busy the restaurant is – in some cases recommending items with shorter prep times during peak hours.
The Austin-based firm said the systems it had already deployed had increased orders by an average of 23 percent, and restaurant revenues by 20 percent.
"By allowing human time to be shifted from order-taking to food preparation and high-value guest interaction, George and Becky measurably improve the entire customer experience," the company said.
Craft Ventures will have its partner Bryan Rosenblatt join ConverseNow's board of directors. He said that ConverseNow could become a "driving force" in the digital transformation of QSRs, post-pandemic.
"We look forward to supporting the team in becoming the leading digital gateway for QSR orders across multiple channels," Rosenblatt added.
From AI in the drive-thru to AI in the restaurant itself – Miso Robotics, the startup behind Flippy, the AI-powered robotic kitchen assistant, recently partnered with beverage dispenser manufacturer Lancer Worldwide to develop automated soda machines.
Miso president Buck Jordan recently told AI Business that Flippy might be moving abroad "pretty soon" - but the location of the deployment will depend on customer demand and diets.
Keep up with the ever-evolving AI landscape
Unlock exclusive AI content by subscribing to our newsletter!!
You May Also Like
---