Cruise acquires rival autonomous vehicle specialist Voyage
Cruise acquires rival autonomous vehicle specialist Voyage
The two nautical-themed self-driving businesses team up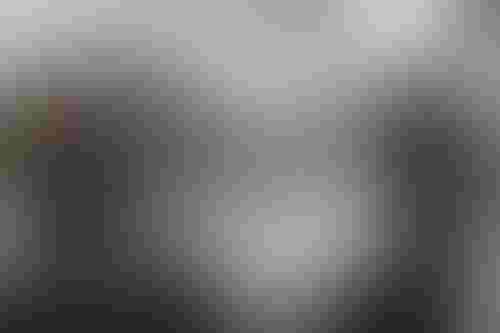 The two nautical-themed self-driving businesses team up
General Motors-backed Cruise is acquiring fellow autonomous vehicle company Voyage for an undisclosed sum.
The deal was first rumored last week, and brings together two well-funded and respected self-driving businesses in a sector that has gone through several rounds of consolidation over the past few years.
Voyage takes a Cruise
"At Voyage, we've been laser-focused on delivering a product that benefits the lives of real people," company CEO Oliver Cameron said in a blog post.
"Voyage's approach has always been to leverage our limited resources to deliver a product that restores mobility to those who need it most: senior citizens. We've made tremendous progress towards this goal, moving countless senior citizens (some as old as 92!) around their communities."
It is not entirely clear if Cruise will continue operating in the US retirement communities, such as Florida's The Villages, in which Voyage run some of its most successful proofs of concept. "Communities in which they operate are not on our immediate roadmap," the company said.
Voyage spun out of online learning service Udacity, itself founded by Sebastian Thrun – who was instrumental in the creation of Google's self-driving car project, now known as Waymo.
The company raised more than $52 million from investors including Jaguar Land-Rover, initially planning to roll out slow-moving vehicles in gated retirement communities, before one day expanding to the wider world.
"At Voyage, we've always believed that to lead this industry requires initial commercialization on either calm roadway or complex roadway, with no middle-ground to be found," Cameron said.
While his business took the former approach, "Cruise's long-standing bet on first commercializing on complex roadway – with San Francisco's streets being 40x more complex than the suburbs – has paid off," he argued.
An independent subsidiary of General Motors, Cruise has raised money from Honda, SoftBank, and Microsoft at a valuation of around $30 billion.
Unlike Voyage, which last year signed a deal with Fiat Chrysler for custom Pacifica Hybrids, Cruise has its own self-driving car. Cruise Origin is built from the ground up to be an autonomous vehicle, rather than a traditional car that has been retrofitted.
"If you could build a new transportation system from the ground up, the Cruise Origin would form the foundation," Cameron argued. "The Origin is a powerful reimagining of the car, akin to the Macintosh of personal computers."
But all has not been well for Cruise, which early in the COVID-19 pandemic laid off eight percent of its workforce to save on costs. In 2019, it had an annual burn rate of around $1bn.
With Voyage, it is set to expand, adding around 60 staff to its team. The smaller business will bring its AI experience from developing a primary self-driving system, Commander; its collision mitigation system, Shield; and its remote assistance solution, Telessist.
The acquisition comes after Aurora Innovation acquired Uber's self-driving division in December, Amazon spent about a billion to swallow autonomous vehicle startup Zoox, and Apple picked up the remains of startup Drive.ai just before it was expected to close.
"The self-driving industry is consolidating, and the leaders of a trillion-dollar market are fast emerging," Cameron said.
Keep up with the ever-evolving AI landscape
Unlock exclusive AI content by subscribing to our newsletter.
You May Also Like
---