Digital twin firm Matterport launches its 3D capture app on Android
Digital twin firm Matterport launches its 3D capture app on Android
Mobile users can capture properties simply using their smartphones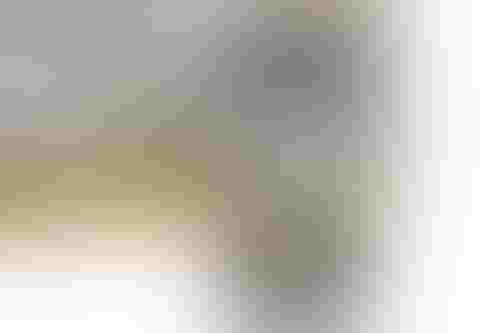 Mobile users can capture properties simply using their smartphones
Matterport, which uses an AI platform to create digital twins, has launched its mobile app to allow Android users access to its 3D recreation tools.
Now available on the Google Play app store, mobile users can now turn their mobiles into capture devices – allowing them to accurately create digital twins of buildings and spaces.
The app was already available on iOS – with the company also offering its own specialist Pro2 3D camera.
"The future of the built world is in the palm of our hands. Matterport for Mobile delivers big value in a small package, increasing productivity with every space we digitize," said RJ Pittman, chair and CEO of Matterport.
"Just download and go. Our free subscription lets everyone digitize one home, office, or hotel with any compatible Android or iOS device and get 100 percent Matterport, 100 percent free."
Welcome to the Matterverse
Matterport has been developing spatial tech since 2011, with offices in California, London, and Singapore.
It offers a range of devices to 'capture' a property that is then processed by Cortex, its AI and ML engine, in the cloud – with the platform capable of taking 2D imagery and turning it into 3D representations.
The company successfully went public in the summer – making its debut on Nasdaq in July.
Trading under the MTTR symbol, the company's float came through a merger with special-purpose acquisition company (SPAC) Gores Holdings VI, backed by tech buyout billionaire Alec Gores.
Following the float, James Morris-Manuel, the company's managing director for EMEA, told AI Business that Android functionality was on the way.
In that interview, he said the company sees the built environment as a $230 trillion asset class, suggesting it's as much as three times larger than the current equities markets combined.
He also revealed that Matterport conducted a collaboration with Facebook – with the social media giant obtaining a license to Matterport's dataset to train robots to navigate homes, to conduct tasks like opening doors and putting away shopping.
That collaboration came around the time when Facebook CEO Mark Zuckerberg proclaimed his dream of remaking the company into a metaverse-focused outlet.
Zuckerberg has since got his wish – announcing that his holding company would be rebranding to be called Meta – with an emphasis on VR and AR.
The Meta announcement was ridiculed on social media and came shortly after a string of PR disasters.
Mobile users can now use Matterport's app to measure, document, and promote their properties online – with use cases including creating virtual experiences for prospective renters and managing a construction project online.
Teams can create a set of digital twins for multiple properties by downloading the app to each member's device
App setup is quick and has tutorials scattered throughout.
"We're excited to introduce the power of Matterport to Android users across the world, and provide our customers with another option to help them bring their properties online with the devices they already own," said Japjit Tusli, CTO of Matterport.
Digital twinning
Matterport isn't the only firm in this new and growing space of AI recreation.
Nvidia is experimenting with an AI model that can recreate realistic videos of a person from a single photo.
Vid2Vid Cameo was demoed in June and will soon be available as part of Nvidia's Maxine SDK collection.
And in terms of open source options, COLMAP is a tool that can create exportable 3D environments using an AI algorithm.
Capable of running on Windows, Mac, or Linux, COLMAP users can export a 3D mesh – although to refine it, programs like MeshLab would be required.
Keep up with the ever-evolving AI landscape
Unlock exclusive AI content by subscribing to our newsletter!!
You May Also Like
---