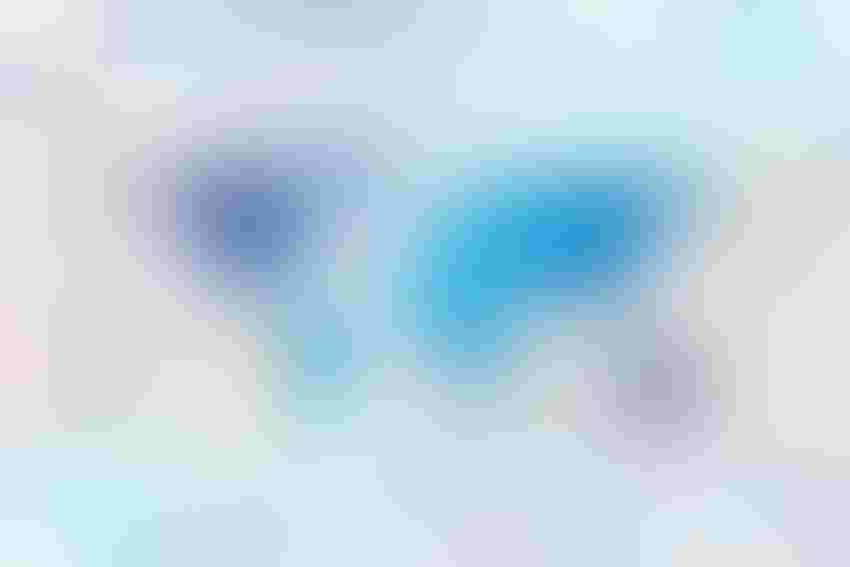 Modern IT, public cloud and edge computing are changing the networking landscape
by Max Smolaks 15 October 2019
The amount of data exchanged between companies
directly, bypassing the public Internet, is set to grow by average of 51
percent every year through 2022, when it will exceed a total bandwidth capacity
of more than 13,300 Tbps.
This kind of bandwidth could support every
person on earth simultaneously downloading a complete season of Game of Thrones
in 4K resolution in less than a day.
That's according to a survey by Equinix, one
of the world's largest data center operators, conducted as part of its annual
study into private connectivity and its effects.
Now in its third year, the Global Interconnection Index (GXI) capitalizes on the unique insight the company has into just how much data is being shifted between data centers of large corporations. And the growth in this kind of exchange is accelerating: Equinix revised its predictions upwards by 7 percent over the capacity projections it made in 2018.
Why does this matter? A separate global survey
of more than 2,450 global senior IT professionals previously commissioned by
Equinix found that almost half (48 percent) consider interconnection is a key
facilitator of digital transformation.

Interconnection in a nutshell (Equinix)
The latest GXI survey found that an average enterprise deploys infrastructure in nine locations, with a
total of 340 interconnections to other enterprises, network service providers
and cloud service providers.
"As enterprises embrace the imperative of digital transformation, they increasingly adopt multiple cloud-based applications to meet their objectives," said Sachin Gupta, SVP for product management, Enterprise Networking Business at Cisco.
"This places pressure on the network to deliver a fast and secure application experience to users located anywhere in the world. With both applications and networks becoming more distributed, enterprises today will continue to require a low-latency, interconnected architecture to securely connect end users with business-critical applications."
The Equinix study also found that, rather than
slowing down the movement of data, strong data compliance regulations across
Europe have seemingly resulted in the growth of data exchange and interconnection
bandwidth, especially in healthcare and life sciences, government and education,
and business and professional services sectors.
This is leading Europe to overtake North America in the race to digital growth: the former is expected to see 51 percent CAGR growth in interconnection bandwidth by 2022, while the latter - just 46 percent CAGR.
At the same time, only 55 percent of EMEA
businesses said they are planning to expand into new metros – which, in data
center speak, means large connectivity hubs -  versus more aggressive expansion plans in Americas
(69 percent) and Asia-Pacific (65 percent).
Brexit, always dividing opinions
The latest edition of GXI also included some findings on Brexit: 49 percent of respondents in the UK stated that any uncertainty surrounding the final Brexit deal has not impacted their company's decision to invest in IT infrastructure, while 51 percent said they had to make adjustments.
"With Brexit looming, businesses in the UK are continuing to forge ahead with plans to invest in IT infrastructure, as new technologies, such as AI, IoT and the soon-to-be launched 5G network, promise a rapid increase in data being created, consumed and shared," said Russell Poole, managing director for UK at Equinix, in a 'glass half-full' kind of interpretation of the results.
"The results of this survey demonstrate almost half (45 percent) of businesses in the UK are prioritizing moving their infrastructure to the digital edge as part of their organization's technology strategy, in turn facilitating interconnection between new and existing partners, and customers around the world. Regardless of the potential impact of the UK's departure from the EU, having a strong digital infrastructure in place, is crucial to the success of a business."
Keep up with the ever-evolving AI landscape
Unlock exclusive AI content by subscribing to our newsletter!!
You May Also Like
---