How AI improves talent acquisition
How AI improves talent acquisition
How AI improves talent acquisition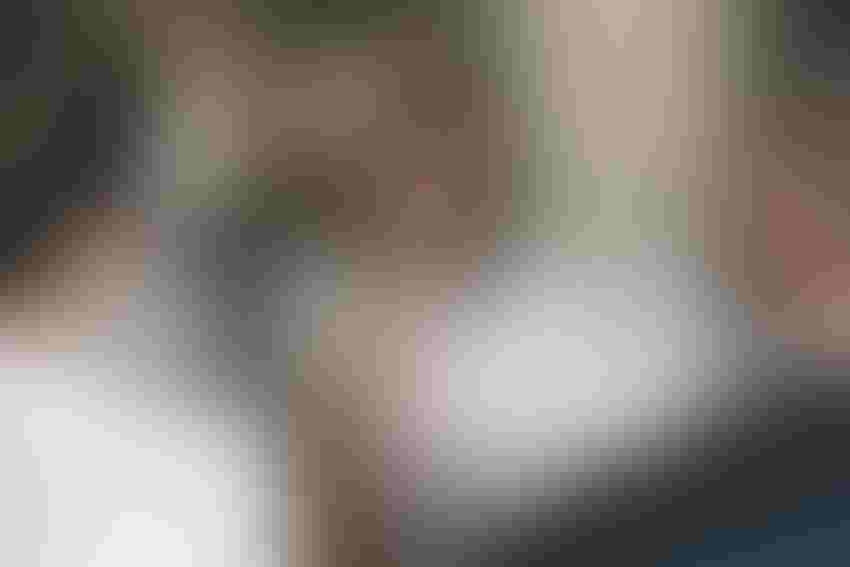 by Deeana Radley
LONDON - Most companies are aware that their human resources are the single most important factor in their success, and that it's crucial to master the art of efficiently attracting and hiring the best candidates. A job opening left vacant for too long, or a poor hiring decision, can cause stress and productivity loss, not to mention the stalling of business development plans.
The basic process of talent acquisition still involves traditional steps, but thanks to remote working and a much higher rate of relocation than in the past, the scope is wider than before. Companies need to source candidates, often on a global scale; shortlist the most relevant candidates; test and assess them; hire and onboard the employee, and manage the relationship with the employee throughout their life cycle. More and more, talent acquisition is a rapidly evolving and high-stakes field that requires innovation, and artificial intelligence (AI) is a major part of that.
How does AI match applicants to jobs more efficiently?
AI-powered solutions make sense of both qualitative and
quantitative factors in a company's candidate searches through the input of
human resource (HR) employees. Search scope becomes wider and yet more
targeted, and search time is drastically reduced.
For starters, AI can dramatically reduce the amount of time that an HR employee might spend creating and posting job ads. A talent acquisition software with AI features allows employers to send automated job alerts for vacant positions and to create persona-based folders that contain company information (such as industry-specific qualifications) that is automatically organized and sorted.
A job may require certain technical skills, programming language expertise, or industry-specific experience, as well as softer factors such as communication skills or sales ability. An AI-equipped talent acquisition solution can be told to search for those keywords, but also to look for hidden talent that may match the role through a wide range of synonyms, related phrases, abbreviations, and even misspellings. By leveraging machine learning capabilities, the system is poised to learn and better refine its search results the more it's used.
In addition, one role's metadata can be tagged for use in related or future searches with a single click, and the same capabilities can be applied to internal searches of a company's candidate database.
This is especially helpful for larger organizations that have amassed thousands of CVs that may be relevant for cross-functional roles. Imagine how much more efficient a database search can be with the addition of artificial intelligence: there is no need to apply dozens of rounds of synonyms and keep a growing list of cross-checked results as the search goes deeper.
With machine learning in play, these internal searches can instantly turn up dozens of strong candidates from prior searches that may not have seemed like obvious leads.
Once a shortlist of candidates has been formed, employees can then assess a candidate's personal qualities such as the ability to work with others and potential fit with the company's culture.
But even those activities can be augmented by an AI-driven search of keywords from online references, qualitative descriptions on a candidate's CV or LinkedIn profile, and any other source of information fed into the system. Thus, the shortlist can become even shorter and more precise before interviews have even begun.
How AI can continue helping with talent management?
AI's work extends beyond the interview and selection stages.
It can play an integral role in the onboarding process, providing structured
learning opportunities to new employees and increasingly making decisions—based on the programmed
algorithms, of course—that
impart the company's values and a collaborative style.
Analytics and machine learning capabilities can also be used
to suggest opportunities for advancement based on current skill set and desired
personal and professional goals. AI can suggest the requisite training and
development needed for employees to achieve these goals and keep track of
course and certification status for accomplishing these goals.
In a wider sense, AI-derived data can be integral to a
company's talent management knowledge. It can  track and report on all the information from
the time a job is posted, including all candidates who were screened and what
the decision tree looked like, to the end of the employee's tenure with the
company. These records provide valuable business intelligence around the best
sources of candidates, common success factors (such as specific university
programs or employment history), and which types of people and skills are most
on target for the department or company.
AI complements human intelligence in talent acquisition
As the world continues to change with the rapid evolution of technology, talent acquisition is becoming more and more sophisticated. AI-enabled HR software is designed to augment, not replace, human insight.
It is meant to shorten time frames by reducing the manual effort involved in job post creation, job post distribution, candidate sorting, and records keeping. It does this while still providing more precision and depth of search than a human could achieve in a reasonable amount of time, through the application of semantic and other natural language processing capabilities.
By combining both human and artificial intelligence, companies are best able to find the right talent at the right time no matter how complex or cutting-edge their needs may be.
Selecting a talent management solution
There are 3 components to sourcing the best talent management solution, they are: research, evaluation, and selection. Online resources, such as TEC, help businesses select the right solution for them based on a specified features list, budget, company size and more. You can begin the search and browse their library of talent management solutions here.
Join TEC and 20,000 other business and technology leaders at The AI Summit London, June 12-13
Deeana Radley is a content writer for Technology Evaluation Centers
About the Author(s)
Stay Ahead of the Curve
Get the latest news, insights and real-world applications from the AI Business newsletter
You May Also Like
---