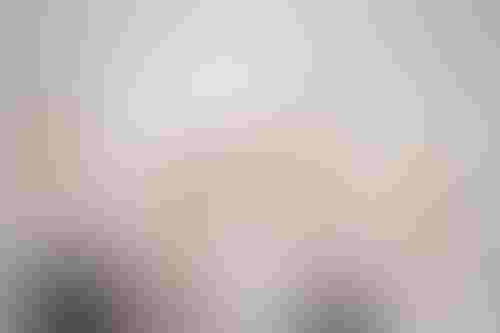 Tech giants line up to invest in "Data + AI" business
Silicon valley startup Databricks has raised $1bn in a Series G round, valuing the company at $28 billion.
The company enables enterprises to store and manage disparate data sets on a single platform, providing analytics and machine learning capabilities to help customers harness the value of their information.
The round was led by new investor Franklin Templeton, who was joined by Amazon Web Services, Google's CapitalG, Salesforce Ventures, the Canada Pension Plan Investment Board, Fidelity Management & Research, and Whale Rock.
Existing investors also took part, including Microsoft, Andreessen Horowitz, Alkeon Capital Management, funds and accounts managed by BlackRock, Coatue Management, funds and accounts advised by T. Rowe Price Associates, and Tiger Global Management.
Enough money to buy a lot of lakehouses
Databricks is a proponent of the data lakehouse model – that is, building a platform to take advantage of existing data lakes, those vast pools of unstructured raw corporate data.
The model looks to compete with the traditional data warehouse architecture, where data is structured and filtered for specific purposes – a model championed by Snowflake, which last year achieved the largest software IPO in history.
Core to its data lakehouse strategy is Databricks' Delta Lake product, but the company has other product lines, including the MLFlow platform for developing and releasing machine learning systems.
Most of the products are open source, but Databricks charges to provide its wares as-a-service. This has proved popular, with the company ending last year with $425 million in annual recurring revenue – up 75 percent over the year before.
"We see this investment and our continued rapid growth as further validation of our vision for a simple, open, and unified data platform that can support all data-driven use cases, from BI to AI," Ali Ghodsi, CEO and co-founder of Databricks, said.
"Built on a modern lakehouse architecture in the cloud, Databricks helps organizations eliminate the cost and complexity that is inherent in legacy data architectures so that data teams can collaborate and innovate faster. This lakehouse paradigm is what's fueling our growth, and it's great to see how excited our investors are to be a part of it."
In an interview with TechCrunch, Ghodsi explained that the company had only planned to raise $200m, but that the number of interested parties meant that the company tacked on another $800m to its latest round. That extra money will be used for M&A opportunities and additional engineering hires.
The CEO told VentureBeat that those acquisitions would likely be in the machine learning space, with a particular focus on natural language processing.
Founded in 2013 by the creators of Apache Spark, Databricks enjoys a close relationship with major cloud providers – as evidenced by their investment in the business. It has worked with Microsoft the longest, with the two partnering to offer Azure Databricks in 2017.
"Azure Databricks continues to be an impressive solution that brings the latest advances in open, flexible and scalable data and AI capabilities to our customers," Scott Guthrie, EVP of cloud and AI at Microsoft, said.
"Our investment underscores the vision we share with Databricks of simplifying data and AI for our customers. Together, we will continue to build on the success of Azure Databricks and seamless integrations across Azure data services to enable cloud-scale analytics and AI on Azure."
Keep up with the ever-evolving AI landscape
Unlock exclusive AI content by subscribing to our newsletter.
You May Also Like
---