Las Vegas is getting a smart road system for the city's medical district
Las Vegas is getting a smart road system for the city's medical district
Including autonomous passenger shuttles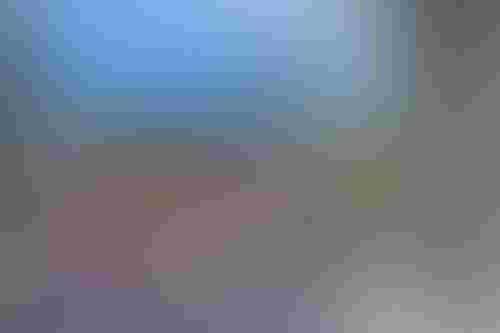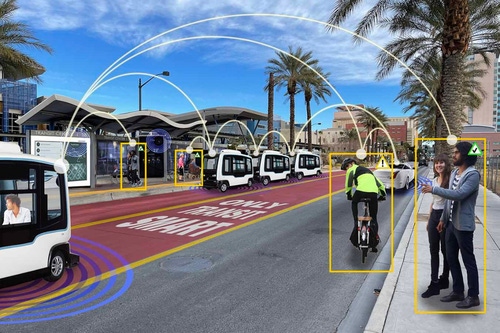 Including autonomous passenger shuttles
Engineering and design firm Stantec will lead the implementation of a smart road system suitable for autonomous vehicles in Las Vegas's medical district.
The Regional Transportation Commission (RTC) of Southern Nevada has tasked the Canadian company with coming up with plans for the integration of autonomous vehicles, connected devices, traffic and data management, and user software interfaces as part of the project.
"We are delighted to be a partner in this cutting-edge project. Las Vegas is leading the way in deploying autonomous vehicles to solve real-world problems, building a more sustainable transportation system for the future," Kate Jack, smart mobility lead at Stantec, said.
"By deploying these shuttles from downtown to the medical district, we are providing a stress-free and accessible mobility solution for patients and staff."
Smart streets
Stantec will be leading the GoMed Program, also known as the Automated Circulator and Connected Pedestrian Safety Program.
The program itself is largely funded through a Department of Transportation BUILD program award and will be jointly delivered by the RTC and the City of Las Vegas.
The project aims to apply connected and automated technologies in a complex urban setting, like automated pedestrian detection that will be integrated in order to enhance safety.
In 2017, the city hosted a pilot scheme where driverless shuttles from French startup Navya picked up pedestrians in and around Fremont Street – one of the most famous parts of the city, often visited by tourists.
In that pilot, Stantec provided program management, vehicle testing plans, and AV strategies.
As part of the GoMed project, Stantec is asked to design a scalable system around an on-demand service that will allow patients and staff to be be transported to LVMD locations and nearby transit facilities, inclusive of those with disabilities.
"We have a longstanding relationship with both the RTC and the City of Las Vegas, and we are thrilled to be part of this revolutionary project," Brian Norris, project manager and Stantec's transportation business leader, said.
"We see our role in this project as more than just a consultant – we'll be a mobility partner to RTC and the City every step of the way from planning and implementation to ribbon cutting."
Away from the 'City of Sin,' Stantec was involved in ACTIVE-AURORA, Canada's first connected vehicle testbed. Launched in 2014 in the city of Alberta, the testbed now encompasses around 70 roadside units and provides test zones in three congested corridors — a rural freeway, an urban expressway, and an urban arterial.
Back in the US, the engineering firm was involved in Tennessee's statewide traffic management center upgrade and Tulsa's Mobility Innovation Strategy.
Over in Dubai, Stantec worked with the Roads and Transport Authority to frame the city's Self-Driving Code of Practice, which details testing rules for autonomous vehicles and the requirements for drivers.
Keep up with the ever-evolving AI landscape
Unlock exclusive AI content by subscribing to our newsletter.
You May Also Like
---