LG Electronics: Building man-machine interfaces for fun and profit
LG Electronics: Building man-machine interfaces for fun and profit
Dr. Nandhu Nandhakumar on the new ThinQ brand, voice control and working with competitors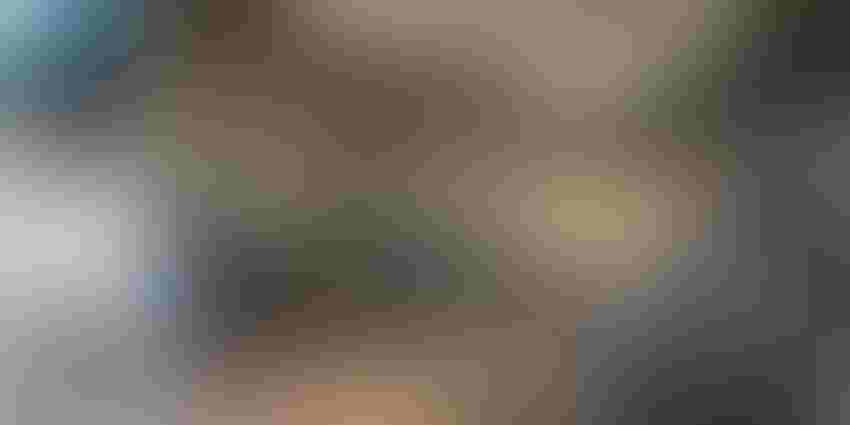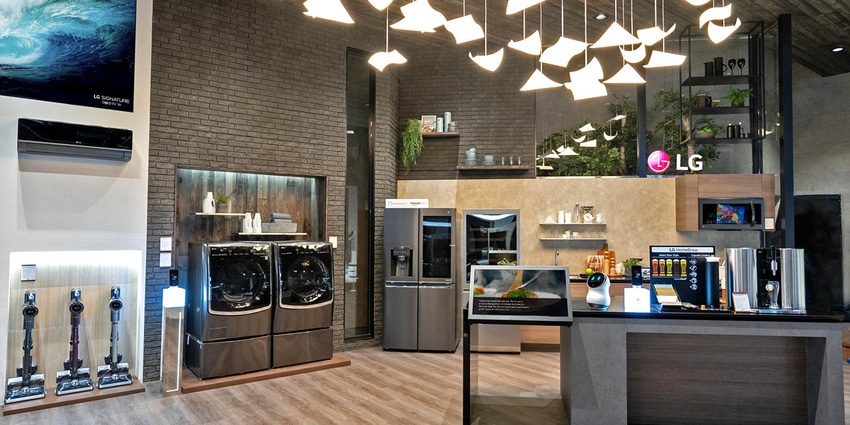 Dr. Nandhu Nandhakumar on the new ThinQ brand, voice control and working with competitors
South Korean multinational LG Electronics is one of a handful of companies responsible for introducing artificial intelligence to the masses, by adding smarts to its home appliances.
To date, the company taught its washing machines to measure the softness of the laundry, its fridges – to predict when you might need more ice for your drinks, and its cleaning robots – to estimate the rate of dust accumulation in your home. It also got people talking to their TV remotes, instead of pressing buttons.
Meanwhile, in the background, LG started leveraging the predictive aspects of machine learning to inform its aftercare and maintenance services.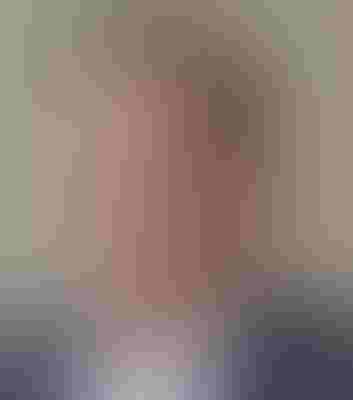 Dr. Nandhakumar
To find out more about the intelligent device platform called ThinQ, and ask why speech interfaces are such an important topic for the company, AI Business sat down with Dr. Nandhu Nandhakumar, Senior Vice President in the office of the CTO at LG.
Dr. Nandhakumar got his PhD in Computer Vision and Artificial Intelligence from the University of Texas at Austin. He is a senior member of the IEEE, and chair of the Consumer Technology Association.
AIB: Some people think that machine learning is a relatively recent research field. Can you tell us when LG first started engaging in ML research?
NN: LG has been investing in AI research since the mid-1990s. The initial focus was on natural language understanding and face recognition. However, the cost of implementing these technologies was prohibitive due to the early state of maturity of processors, memory, connectivity/networks, sensors, etc. The price points today make the technology easy to implement. LG has its own AI brand, ThinQ, which aims to bring new intelligence to connected living through LG's smart and AI-powered appliances and electronics.
AIB: LG does a lot of work in natural language interfaces, encouraging customers to talk to their devices. Why is this so important?
NN: Voice-based interactivity is a natural first step in developing more intuitive man-machine interfaces and can provide significant value to the consumer (increased convenience) if implemented correctly. This is validated by the offerings promoted by other companies that are being widely adopted - like Amazon Alexa and Google Assistant. LG ThinQ products boast voice and visual innovations which enable products to recognize language as well as images and spaces, transforming the way users interact with products to profoundly improve their experience.
Leveraging its expansive portfolio of consumer electronics and approach to AI revolving around the 'Evolve, Open, Connect' motto, LG is able to implement intuitive and convenient interfaces across a wider range of products to provide customers with easy, proactive, efficient and personalized solutions. Our open strategy enables connection between LG products and other services and platforms, allowing compatibility with multiple voice assistants so that our customers may choose whichever suits their needs in different circumstances.
AIB: You once said that the sheer variety of language accents serves as a barrier to smart home technology adoption. Could you explain why?
NN: It is not necessarily a barrier to smart home adoption but a challenge to overcome for voice-based interaction with smart home systems, which include many technologies other than language recognition. Intelligent assistants that learn user preferences from analyzing behavior do not necessarily rely on voice-based interaction. Neither does LG's newly launched Proactive Customer Care service, which is LG's exclusive customer support program using artificial intelligence to offer useful maintenance tips and alert customers of potential problems.
AIB: Some people believe that the future of AI is in the kitchen. Do you agree?
NN: At the recent Consumer Electronics Show (CES), LG showcased the use of robotics in the kitchen - specifically for food preparation and in loading the dishwasher. The demonstrations addressed commercial kitchens, but these solutions can reach consumer homes as cost and complexity (of installation, operation, etc.) decrease over time. 
However, when we think of AI and the future, it's worth noting that smart integrations - whether with Google Assistant, Amazon Alexa, or future partnerships - are key for allowing for enhanced convenience and better solutions for users depending on the needs and tech preferences in their homes. As more and more innovations are being developed, LG's "openness" strategy is key to providing customers with the best possible AI experience.
In addition, due to the increasing connectivity capabilities of smart home products, we predict a trend in more integrated living spaces where traditional spatial boundaries in the home are becoming less distinct. Through LG ThinQ, products will be able to be controlled and managed remotely via voice or other products. As an example, with LG's AI TVs, users can monitor and control compatible devices directly from the TV's Home Dashboard, enabling a more connected living.
AIB: What do you think are the key trends that will drive the development of AI in 2020?
NN: Some important trends that we see are (1) innovations resulting in low cost, low power silicon implementations of ML and classification systems that make feasible edge-based intelligence in small inexpensive devices, (2) the proliferation of open source and freely available software development tools and packages, and back-end services that almost anyone (e.g. high school coders) can use to easily and quickly incorporate and experiment with AI in projects, and (3) continuing innovation in academia and industry in fundamental algorithms and architectures for AI & ML.
We have already seen so many different AI-infused electronic products launched so far, and we can only assume that there will be even more in the future. It is not an overstatement to say that AI is everywhere, with companies eager to come up with new AI services and solutions. 
With this change comes an increasing need to implement a standardized system across the industry, whether it be technological or otherwise. There are already several initiatives such as the Open Connectivity Foundation founded in 2016, as well as the levels of AI Experience revealed by LG's CTO at CES 2020 – a framework outlining the different levels of experience that consumers can achieve in terms of convenience and ease of integration of AI.
Keep up with the ever-evolving AI landscape
Unlock exclusive AI content by subscribing to our newsletter!!
You May Also Like
---