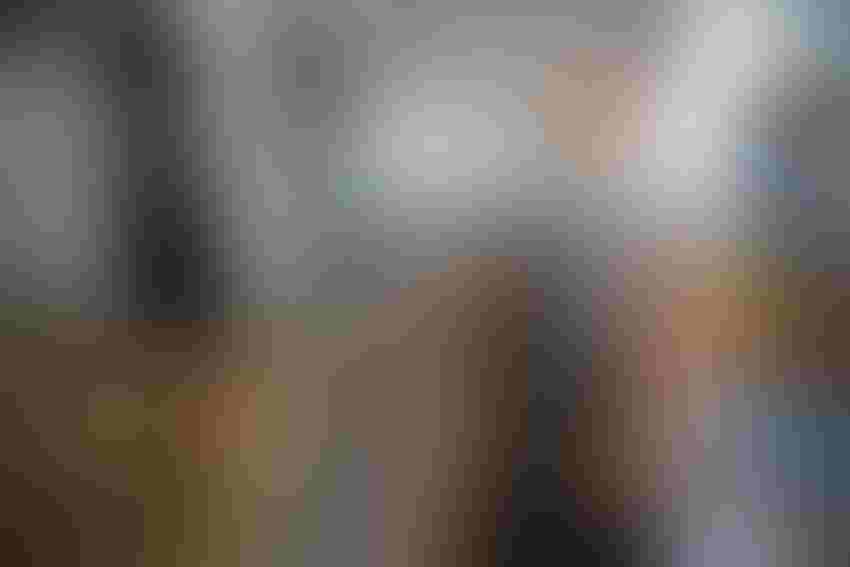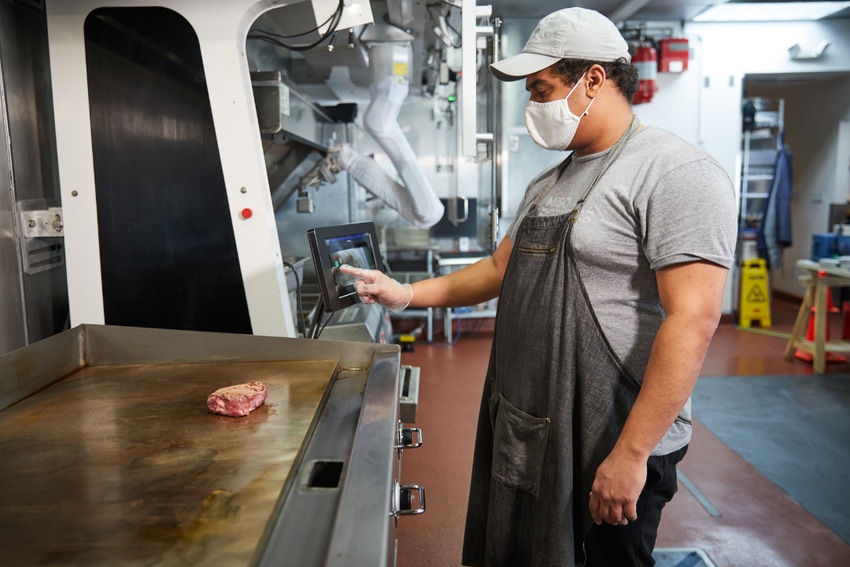 Buck Jordan tells AI Business that automating restaurants will 'keep the industry alive and stimulate growth'
Miso Robotics, the startup behind Flippy, the AI-powered robotic kitchen assistant, has released its software as a service aimed at improving restaurant kitchen operations.
Dubbed CookRight, the software can automatically identify and track products and kitchen tasks, and is available via a subscription model.
CookRight served as the foundation for Flippy, a robotic arm that can automate the frying and grilling processes in the kitchen.
"CookRight obtains unprecedented amounts of information on kitchen operations that have never been captured before – leading to better food for customers, a better workplace for kitchen staff, and cost savings for restaurant owners," Buck Jordan, president and chair of Miso Robotics, said.
No more steak mistakes
Miso said its service will allow restaurants to "apply precision cooking to a variety of grilled food items on their menus, without the need to purchase Flippy, giving them access to a cutting-edge technology tool capable of unearthing valuable insights that reduce operational expenses and help deliver the best customer experience possible."
Key benefits that will come with the new SaaS offering include the ability to cook burgers as well as chicken, steak, fish, and hot dogs, with Miso revealing plans to expand to other common quick-service menu items.
CookRight can identify where a product is placed on the grill and can learn each grill's heat distribution to cook such items more precisely. The software can also flag performance and maintenance issues to the kitchen staff. Alerts can be sent when an action needs to occur, like flipping the product or taking it off the grill.
The software comes with a self-installation kit that includes a user interface tablet, camera(s), and a small computer.
Miso president says 'stay tuned for big things'
Miso president Buck Jordan told AI Business that restaurant kitchens are "definitely a co-botic environment" and that the company takes workplace safety "really seriously."
"The role of robots and automation is to work alongside humans, and even more so now with the pandemic and the impact it's had on the restaurant industry as a whole, the future is being shaped right now and the focus on safety will mean the evolution to a highly automated industry."
He explained that its Flippy Roar product has a safety shield included to protect kitchen staff from potential hot grease, and uses safety sensors if an employee gets too close. An emergency stop button is also there in case the system has to be shut down quickly for safety reasons.
Jordan said Miso raised more than $22 million to date and that the startup's current crowdfunding campaign is well underway. When asked if any of the big fast-food brands had expressed an interest in investing, he didn't name names, but revealed the startup is "talking to the biggest brands out there."
"Following the release of CookRight, we're confident more restaurants will come to us to partner -stay tuned for big things on the way."
One fast-food chain Miso has already teamed up with is White Castle. Last July, the startup deployed Flippy at some of its restaurants to test its cooking capabilities.
According to figures from job site Indeed, the average salary of a White Castle crew member – the staff who perform similar roles to Flippy – is just $10.16 per hour, 12 percent below the national average.
Jordan said that fears of whether robots will replace jobs "will never stop" but that automation to improve safety amid the pandemic is needed to "keep the industry alive and stimulate growth."
"Automation will shift the workforce to better roles that rely on soft skills versus standing next to hot fryers for hours," he said. "White Castle's deployment of Flippy shifted employees to handle new needs like delivery driver coordination and increased cleaning schedules."
Jordan revealed that despite reduced staff in the kitchen due to social distancing, the reaction Miso saw from staff on site "has been extremely positive – it's one of the reasons why one of the oldest and still family-owned fast-food restaurant chains has signed up for ten more units this year."
In terms of expanding Flippy into other industries, Jordan said the team at Miso "has too many ideas – we'll get crazy in a couple of years."
But Miso's plans aren't limited to the US – as Jordan said the startup is looking to deploy its wares abroad "pretty soon" but the location of the deployment will depend on customer demand and diets.
"Countries that have a larger output of frying products are being sold in the UK, Canada, Australia, France but less so in others – there are certain countries that we'd go to first."
Keep up with the ever-evolving AI landscape
Unlock exclusive AI content by subscribing to our newsletter!!
You May Also Like
---