Mobile World Congress 2022: Qualcomm CEO sees connecting cars to 'everything' on the road
Mobile World Congress 2022: Qualcomm CEO sees connecting cars to 'everything' on the road
Cristiano Amon suggests connecting all cars – as well as road signs, bicycles and pedestrian's phones -- to the cloud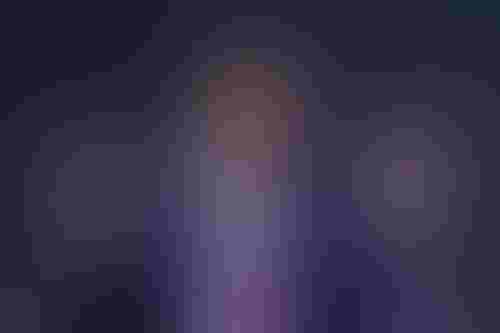 Cristiano Amon suggests connecting cars – as well as road signs, bicycles and pedestrian's phones -- to the cloud
Qualcomm has unveiled a new iteration of its Snapdragon digital chassis – a set of tech solutions for connected vehicles -- which now includes cloud-as-a-service and upgraded Wi-Fi capabilities.
Unveiled at Mobile World Congress 2022, the latest version contains new Wi-Fi 6E automotive chipsets designed to increase bandwidth for Wi-Fi applications. The new connectivity capacity would also enable faster content delivery, the company suggested.
Among the automakers using the Snapdragon Digital Chassis is Ferrari. The Italian supercar maker recently partnered with Qualcomm, giving it access to things like a digital cockpit. That deal will see Qualcomm advertising appear on Ferrari's Formula 1 team branding - including suits and parts of the car.
Speaking at a fireside chat, Cristiano Amon, Qualcomm's CEO and president, said it lets automakers apply "multigenerational, multi-tier, open horizontal platforms" to their vehicles.
"They can develop and retain their innovation and we're just helping them go through this fast-paced transition to a technology industry which is automotive," he said. "It was a perfect match with the car companies that see the car as becoming a connected computer on wheels."
Amon's said the inception of Qualcomm's work in automotive began when looking at why drivers put their smartphones on their car dashboards for things like directions.
"Why?" he said, "because you have more information that is relevant to you -- even when you are behind the wheel --- on your phone (than what) you get from your car. That creates an opportunity for innovation."
Qualcomm created the SnapDragon digital cockpit from there and "completely redefined" the electronic experience inside the vehicle, Amon said.
When looking ahead to Qualcomm's future work in automotive, the CEO talked about connecting everything on the road.
"Cars are individual. But when connected to the cloud, it becomes part of a network. You have a network of connected cars -- and why stop there? Add bicycles, motorcycles and pedestrians with their phones, and you create the opportunity for intelligent transportation," he said. "I think that's what will be the next frontier of transformation."
Amon suggested that also connecting things like road signs could lead to "zero" accidents, as signs could provide drivers with information on things like what's ahead on roads.
"Connecting cars to everything we see on the road is going to enable us to go to the next frontier of digital technology transformation of an industry that ties into broader concepts like smart cities."
'Unlimited' cloud growth and new Snapdragon modules
Amon had said that Qualcomm had a line of sight to expand its addressable market from about $100 billion currently to $700 billion a few years from now.
At MWC, he explained that the opportunity for Qualcomm is easy to understand when looking at projections for the cloud.  "Cloud is growing around 35% year over year and you can even argue it's unlimited growth. Where does it end?"
"The cloud needs all devices to be connected to the cloud and about 64% of processing happens at the edge and that's going to be the role of Qualcomm," he said. "We're going to be the company that is going to connect all those devices at the edge."
Earlier in the conference, Qualcomm had unveiled new technologies related to mobile computing, wireless fiber and XR.
The company revealed new Snapdragon modules to bring 5G connectivity to laptops and smartphones, a new Private Networks RAN Automation Platform to speed up private network deployments and the FastConnect 7800: a Wi-Fi 7 advanced client connectivity solution for sound quality.
Keep up with the ever-evolving AI landscape
Unlock exclusive AI content by subscribing to our newsletter!!
You May Also Like
---