NATO defense ministers adopt new AI strategy, plan $1bn spending spree
NATO defense ministers adopt new AI strategy, plan $1bn spending spree
Few details are shared about the military alliance's plans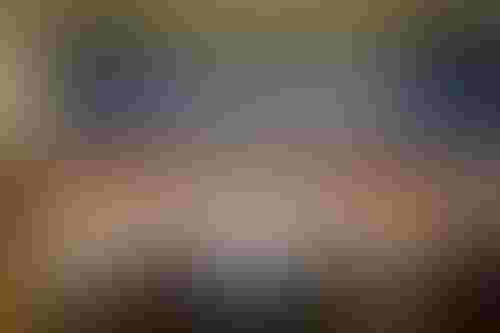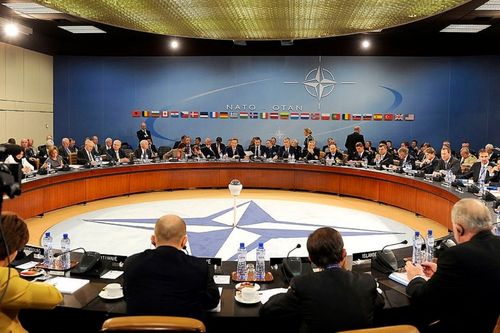 Few details are shared about the military alliance's plans
Allied defense ministers formally adopted an AI strategy for NATO, the intergovernmental military alliance originally created to defend against the Soviet Union.
The combined forces of 28 European countries and two North American countries said that, as part of the AI program, NATO will invest $1bn to "futureproof" the security pact.
NATO reinvents itself for the new Cold War
 "We see authoritarian regimes racing to develop new technologies, from artificial intelligence to autonomous systems," Secretary-General Jens Stoltenberg said.
"We must keep our technological edge," he added. "Future conflicts will be fought not just with bullets and bombs but also with bytes and big data."
NATO will set up new headquarters and test centers in Europe and North America, Stoltenberg promised. These may form part of the previously announced Defense Innovation Accelerator of the North Atlantic (DIANA), set to launch in 2023.
DIANA styles itself after the US Defense Advanced Research Projects Agency (DARPA) and is expected to focus on seven core technologies -  AI, big-data processing, quantum-enabled technologies, autonomy, biotechnology, hypersonics, and space.
It will also manage the NATO Innovation Fund, which will receive $82.6m a year for 15 years.
A summary of the new AI strategy is relatively light on details, with NATO countries promising to collaborate "on any matters relating to AI for transatlantic defense and security," meet regularly, and work to set up AI standards bodies.
Crucially, the strategy says that NATO countries and allies commit to following the 'NATO Principles of Responsible Use of Artificial Intelligence in Defense.'
These principles are broken down into six categories - lawfulness (including human rights law), responsibility and accountability, explainability and traceability, reliability, governability, and bias mitigation.
However, it is not clear how this will be enforced, and the text notes that the principles "do not affect or supersede existing obligations and commitments, both national and international."
The strategy also warns that adversaries will likely seek to exploit defects or limitations within NATO AI tech, so allies will need to develop adequate security certification requirements for AI, such as specific threat analysis frameworks and tailored security audits for purposes of 'stress-testing.'
It also claims that "state and non-state actors may also leverage disinformation opportunities within Allied societies by creating public distrust of the military use of AI."
To prevent this, NATO will "utilize strategic communications" - that is, public relations.
It is not clear if journalistic reporting on military AI would fall under NATO's definition of non-state actors disparaging military AI efforts.
Spend, spend, spend
NATO members and allies are already spending heavily on bringing AI tools and technologies to the military.
The US Department of Defense alone said that it would pump $1.5 billion into AI over the next five years, and that number is thought to be significantly lower than the true cost - both because the military naturally keeps projects secret, and because of the sprawling bureaucracy of the DoD means that it does not track all of its spending effectively.
"AI can boost our future military tech advantage—from data-driven decisions to human-machine teaming," Defense secretary Lloyd Austin said earlier this year.
"And that could make the Pentagon of the near future dramatically more effective, more agile, and more ready."
Austin said that the increase in AI focus was due to China's very public push to become an AI superpower, and called the country "our pacing challenge."
Earlier this year, NATO's Stoltenberg pointed to China as its new main priority. After first countering the Soviet Union and Russia, it shifted to terrorism following 9/11. Now, NATO is concerned about "the rise of China," he told The Financial Times.
"When it comes to strengthening our collective defense, that's also about how to address the rise of China," Stoltenberg said. "What we can predict is that the rise of China will impact our security. It already has."
The alliance will adopt a new Strategic Concept at a summit next summer, set to last a decade.
The current 2010 version does not mention China.
Keep up with the ever-evolving AI landscape
Unlock exclusive AI content by subscribing to our newsletter!!
You May Also Like
---