New bill to hold social media platforms liable for being addictive to children
New bill to hold social media platforms liable for being addictive to children
Proposed fines to go as high as $250,000 per violation plus legal costs.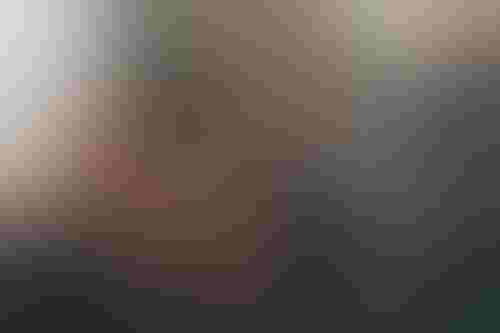 Proposed fines to go as high as $250,000 per violation plus legal costs.
Facebook, TikTok, Snapchat and other big social media outlets could soon be held liable for being addictive to children in California.
The state Senate Judiciary Committee has voted to pass the Social Media Platform Duty to Children Act. The bill has a few more legislative votes to garner before it can be signed into law by the governor.
Assembly Bill 2408 − introduced by Reps. Jordan Cunningham, a Republican, and Democrat Buffy Wicks − defines addiction as difficulty in reducing social media usage. It also includes provisions relating to physical, mental, emotional or material harm caused by a platform.
"There is growing evidence that social media platform addiction is a particular problem, particularly among adolescent children," according to the bill. Social media platforms benefit because "the more time users engage with the platform, the more ads users see, and the more valuable the advertising becomes."
"Social media platform companies intentionally invent, design, and deploy features that are intended to make it hard for users to stop using the platform," the bill's authors wrote. "Adolescent children are at far greater risk than adults to becoming addicted to social media platforms."
The child addiction act
The bill compares social media addiction to products such as tobacco, which have a "special incentive to addict" the young so they become lifelong consumers.
The bi-partisan legislation would give the state attorney general, county and city attorneys the power to sue social media outlets if it is believed the platforms could have done more to prevent addiction on their sites.
The legislation comes after Minnesota introduced a bill earlier this year to ban social media platforms from using algorithms to recommend content to minors, mandating that "algorithm functions be turned off" for these accounts.
The California bill references testimony from Facebook whistleblower Frances Haugen stating that the social media platform was aware addiction is an issue and causes harm to youths.
If a platform is found guilty under the proposed bill, it would be liable for a penalty of up to $250,000 per "knowing and willful" violation plus legal costs. The bill exempts platforms with less than $100 million in gross annual revenue, video gaming sites or those that have met certain requirements.
Platforms like TikTok and Instagram are designed to keep users on the app and scrolling. For example, leaked data from TikTok last year suggests users spend on average 89 minutes a day on its platform and open the app 19 times daily.
Some moves against platforms have already been made – for example, Meta was sued in early June by eight states claiming its "harmful" algorithms "physiologically entrap" children. Plaintiffs ranging in age from 22 to as young as 12 alleged to have suffered mental health issues and depression due to the platform's failure to safeguard them.
Keep up with the ever-evolving AI landscape
Unlock exclusive AI content by subscribing to our newsletter!!
You May Also Like
---