NYC Council Member proposes law banning police from using armed robots
NYC Council Member proposes law banning police from using armed robots
Following Boston Dynamics Digidog being used in a potential hostage situation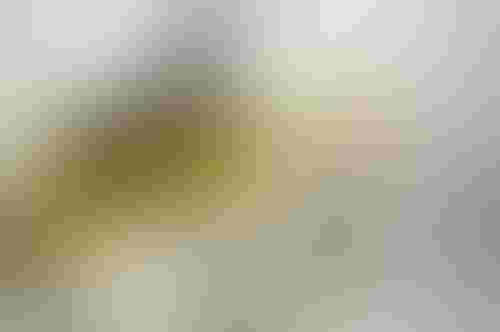 Following Boston Dynamics Digidog being used in a potential hostage situation
New York City Council Member Ben Kallos has proposed a bill to ban the police from owning or operating armed robots.
The effort to limit the largest police force in the United States comes after the NYPD used a robot in what was thought to be a hostage situation.
Say no to Robocop
Officers sent a Boston Dynamics Digidog into a Bronx house after being told that two men were holding two others hostage. By the time the police arrived, the suspects had fled – but were apprehended later by humans.
The use of the robot sparked concern and criticism among locals and lawmakers, with Congresswoman Alexandria Ocasio-Cortez suggesting that "robotic surveillance ground drones are being deployed for testing on low-income communities of color with under-resourced schools."
She added: "Shout out to everyone who fought against community advocates who demanded these resources go to investments like school counseling instead."
Meanwhile, the ACLU criticized the police department for not including the Digidog on its list of surveillance devices, as required under city law.
In this instance, the robot was not armed with a weapon – just an array of sensors and an autonomous control system.
Digidog manufacturer Boston Dynamics states that its terms of service prohibit adding weapons to its robots. But this is hard to enforce after the sale has been made – as highlighted recently by art collective MSCHF, which strapped a Tippmann 98 paintball gun to the back of a Spot robot, and gave control to an online audience with instructions to rampage through an art gallery.
"Everyone in this world takes one look at cute little Spot and knows: this thing will definitely be used by police and the military to murder people," reads the Spot's Rampage website.
Boston Dynamics, which was initially funded by the US military, has numerous contracts with police forces across the US, including those in Massachusetts and Hawaii.
Its rivals in the robotics industry, from FLIR (which acquired iRobot's military arm in 2019), to Sphero spin-off Company Six, to weapons manufacturer Northrop Grumman, are also eyeing lucrative police contracts.
With surplus military equipment transferred to the police under the federal government's 1033 program, more than 280 police agencies have been given robots, according to a 2016 Bard University study.
The systems are not currently armed, but some of the manufacturers do offer versions equipped with weapons. Equally, existing systems can be easily retrofitted.
There are a few examples of police forces using existing robots as weapons. In 2016, Micah Xavier Johnson began shooting at police officers in Dallas. After he got holed up in the server room of the El Centro College library, police were unable to reach him. In the early hours of July 8, they strapped C4 to an iRobot, drove it to the wall on the other side of the room Johnson was hiding in, and blew it up. He died, but the robot survived.
Kallos' proposal would ban the NYPD from such actions, marking the first such law in the US.
"I have no problem with using a robot to defuse a bomb, but it has to be the right use of a tool and the right type of circumstance," he told Wired.
In a statement, the NYPD said it "has been using robots since the 1970s to save lives in hostage situations and hazmat incidents. This model of robot is being tested to evaluate its capabilities against other models in use by our Emergency Service Unit and Bomb Squad."
Keep up with the ever-evolving AI landscape
Unlock exclusive AI content by subscribing to our newsletter!!
You May Also Like
---