Ocado CTO: AI Is The One Tech To Rule Them All
Ocado CTO: AI Is The One Tech To Rule Them All
Ocado CTO: AI Is The One Tech To Rule Them All
"AI is completely in a disruptive league of its own - it's the one to rule them all, in the Tolkienian sense. It lets you accomplish really exciting things with other technologies."
LONDON, UK - The British grocery landscape is undoubtedly one of the most competitive globally, and has witnessed its fair share of disruption over the years. However, while supermarket giants like Tesco scramble to respond to discount disruptors like Aldi and LIDL, one grocer has a much bigger vision for the future of retail - and what's more, they don't own a single store.
Founded back in 2000 by three former merchant bankers, Ocado was notable for being one of the world's first online-only grocery stores at a time when home delivery was still a twinkle in the eye of brick-and-mortar British supermarket giants. 18 years later, Ocado considers itself a perfect fusion between grocery retailer and technology company.
12 years on from what was meant to be a one-year consultancy stint, today, Paul Clarke is the Chief Technology Officer of Ocado and Ocado Technology. He says he stayed on because he "fell in love with the culture, the people, and the disruptive vision that Ocado has."
[caption id="attachment_10481" align="alignright" width="325"]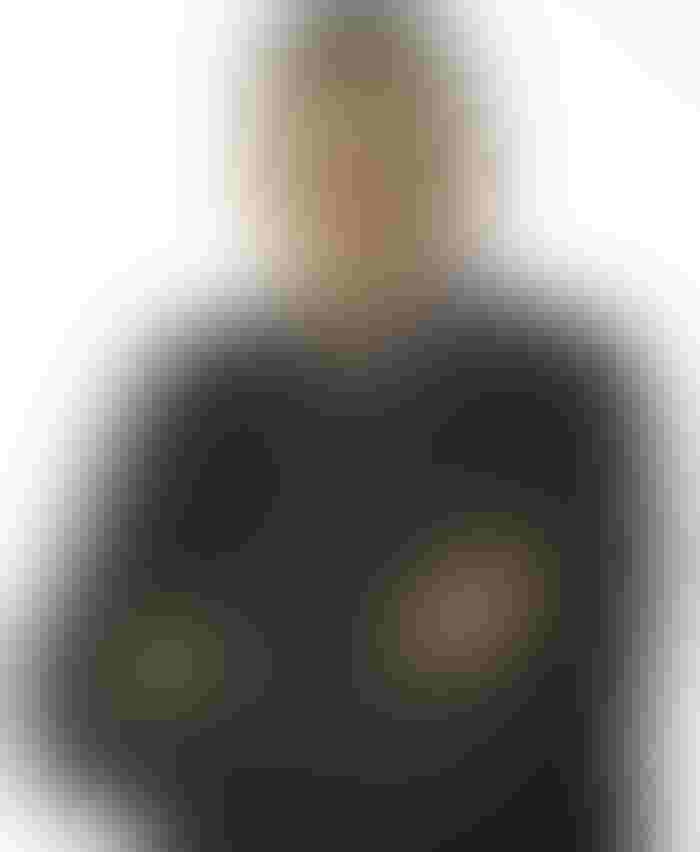 Paul Clarke, CTO of Ocado[/caption]
"It's a very creative and innovative cauldron that we operate in," Paul explains. "At that time, Ocado had a lot of similarities with startups in terms of the way it behaved, and this carries through to the never-ending list of hard problems that we're asked to solve creatively. The sense of can-do here when it comes to technology - that marriage of software and hardware - is one of the first things that caught my attention when I was first shown around the warehouse 12 years ago."
Today, Paul is leading Ocado's transformation into one of the most innovative technology companies in the UK. Ahead of his feature keynote at The AI Summit London in June, we sat down to discuss the Ocado journey, the challenges of new tech in retail, and what AI ultimately means for the future tech that will soon power every customer interaction.
From bottles to bots
Like many other online retailers, Ocado went through a challenging journey early on trying to find the right tech products to fulfil the brief and demands of their customers. "In the very early days, Ocado brought in a number of different off-the-shelf solutions, glued them together, and took them live," says Paul. "We very quickly learnt that they didn't scale well and weren't fit for purpose given the unique requirements of online grocery. We had to roll our own, so to speak. That's the journey we've been on ever since: building, rather than buying, and we now do it across the board."
Designing their own software may once have been a pragmatic solution to a clear problem, but 'rolling their own' quickly became a guiding principle for the company as they began to develop the very hardware that makes online grocery at scale possible. "It's put us in control of our destiny, allowing us to integrate across the whole platform from ecommerce to fulfilment and the last mile," Paul explains.
The implications of taking all tech solutions in-house proved incredibly liberating. "It means if something breaks at three in the morning, we can fix it. It means we don't get boxed into a corner trying to persuade some vendor on the other side of the Atlantic that they should add x, y, or z features to their product - we can just add those features ourselves."
"One of the challenges we faced early on was that people would look at Ocado and say, 'well, online groceries, that's really simple - all you need is a website, a few vans, and some groceries. How hard can it be?'" Paul laughs."Well, come and look at one of our fully automated warehouses and you'll get a sense of what it takes to do online grocery at the scale and level of customer service at which we do it. That's just at the surface - what you don't see are the algorithms, the machine learning, and the whole boatload of other complexities that sit under the surface. While we're trying to make it look easy from a customer's point of view, we get there using extremely complex data, machine learning, technology, and automation behind the scenes."


The AI Customer Revolution Is Here [Full Infographic]
Ocado's 'one-stop shop' for tech transformation
This led to a completely new direction for Ocado. Owning the intellectual property - "every line of source code" - of their in-house solutions enables Ocado to monetise their innovations. It's a crucial step that allowed them to grow Ocado Technology, the platform business that Paul oversees - and eventually release the Ocado Smart Platform, which promises retailers a 'one-stop shop' for running a profitable online grocery business.
This B2B trajectory is nothing new, but today, the company has plans to make it the backbone of their transformation into a global retail solutions business. Back in 2013, Ocado signed a deal with competitor Morrissons to fulfil their home deliveries, and from the day after they went live, Clarke and his team began building the Ocado Smart Platform. He describes this as "an exciting, whole new part of Ocado":
"The off-the-shelf hardware we were using over the years often didn't do what it said on the tin, leaving us to fix or evolve it ourselves. We don't want our future B2B customers to go through the same thing," Paul says. The idea, he explains, is to make the Ocado technology platform, and all the benefits of their automated warehousing model, available to large grocery retailers at scale - which already includes Canadian grocer Sobey's and French retailer Groupe Casino.
"We're providing not just SaaS, but all the necessary hardware on what is effectively a rental basis. Give us an empty warehouse, provide us with the data and the power, and what we'll do is come in and install our robotics technology, run it for you, and guarantee its throughput. We'll provide all the software needed in the front-end, in the supply chain, real-time warehouse management, the last mile, and even the technology that goes in the vans."
[caption id="attachment_10482" align="alignleft" width="404"]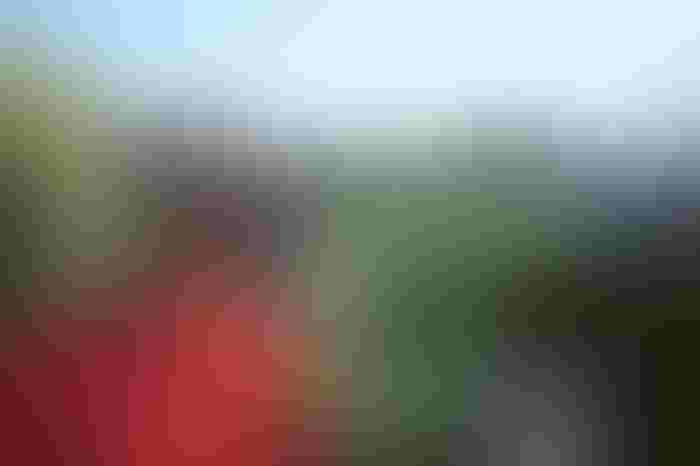 Ocado plan to implement AI for the 'last mile' of the customer journey[/caption]
AI is the tech enabler at Ocado
Since releasing the country's first mobile groceries app back in 2009, new technology has permeated the entire business. Last year, it was the first UK supermarket to launch an Alexa app, enabling customers to order groceries by voice. Disruptive technologies, Paul explains, penetrate everything Ocado does today.
"There are five big disruptive technologies that are at the core of our business: IoT, cloud, big data, robotics, and AI," he says. "For me, AI is in a completely different disruptive league of its own. It's the one to rule them all, in the Tolkienian sense of the word - it lets you accomplish the really exciting things you want to accomplish with these other technologies. You need AI to do that. A robot without sensing or vision or cognition is just a rather expensive pile of mechanical components."
"AI pervades our end-to-end business already, and we're only just getting started. I see it as probably the most important technology for us to harness across the business. We're definitely on a journey; from being mobile-first, then cloud-first, to becoming AI-first," explains Clarke.
At the front-end, Ocado's AI efforts are in line with other players in ecommerce: customers can expect to receive greater personalization, smarter product recommendations, and greater 'peripheral vision' with which to try or buy new products. However, it also involves the supply chain. AI will help to manage Ocado's 50,000 item catalogue by predicting which customers are going to buy which product and how that might change with weather, promotions, seasonality, or even the release of a new recipe by a celebrity chef. More than that, AI will manage the swarm of thousands of robots across Ocado's warehouses globally. It will even impact the last mile by optimising van routes using real-time data that's just too complex for humans to currently utilise. Their efforts also include an experimental maintenance robot, a prototype affectionately known as SecondHands, and autonomous vehicle trials in Greenwich.
Right now, Ocado are focusing their efforts on creating what Clarke calls 'the broadband of groceries': reaching a point where the right groceries turn up at the right time without customers even needing to order them. "Look, most people don't jump out of bed in the morning and exclaim, 'yippee! It's online grocery shopping day!'. Food is a wonderful thing to get excited about, but the actual day-to-day ordering process? Quite frankly, it's something that most people would like to just... go away. We already save our customers a lot of time by helping them avoid the traipse round a supermarket, and we want to give them even more of their time back."
[caption id="attachment_10490" align="alignright" width="480"]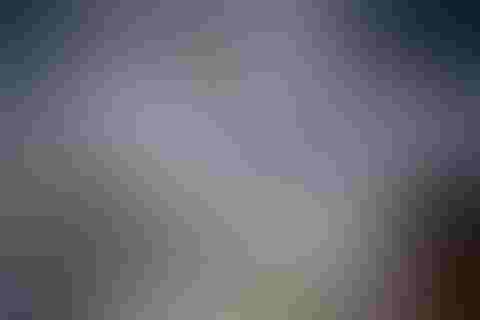 Ocado's maintenance robot, SecondHands[/caption]
Paul believes that AI is creating more choice and giving customers more time to spend on the things that really matter to them, thanks to smart machines that are now able to do day-to-day, mundane tasks. This ability of AI and robotics to augment human beings is, he argues, the 'really exciting promise' on offer: "This is relevant to retail, of course, but it's also relevant in terms of how we provide healthcare; how we care for our aging population; how we deal with problems like climate change or pollution. We can try and solve these problems in new ways using these technologies across the whole spectrum of life."
"This is also why there's so much we need to do when it comes to education. We need to fundamentally reinvent our education system to futureproof it against what's coming, but also prepare the next generation for this amazingly more automated smart world that they'll live in. But that's at least another hour's conversation in its own right.
Paul Clarke is the CTO of the Ocado Group. He will be delivering a keynote speech at The AI Summit London, 13-14 June. Find out more.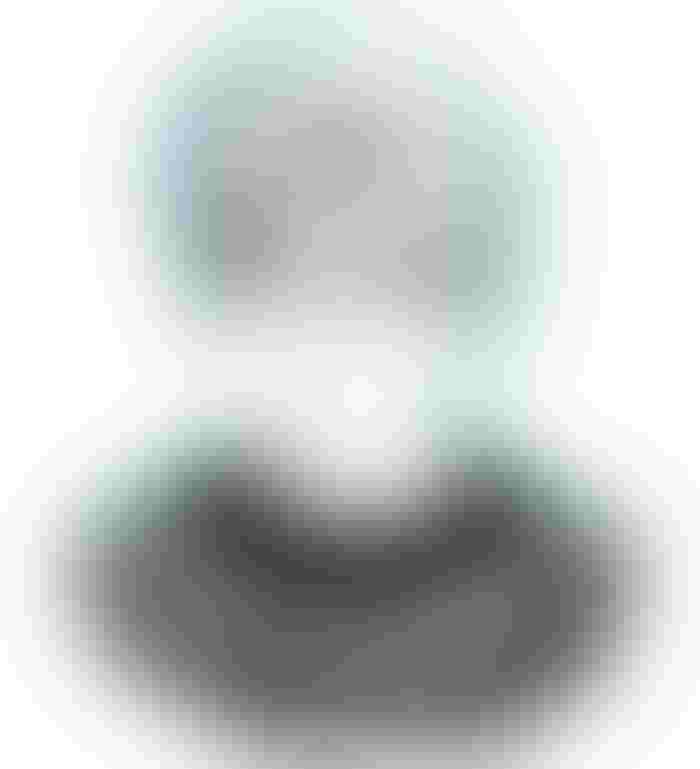 Based in London, Ciarán Daly is the Editor-in-Chief of AIBusiness.com, covering the critical issues, debates, and real-world use cases around artificial intelligence - for executives, technologists, and enthusiasts alike. Reach him via email here.
Keep up with the ever-evolving AI landscape
Unlock exclusive AI content by subscribing to our newsletter!!
You May Also Like
---