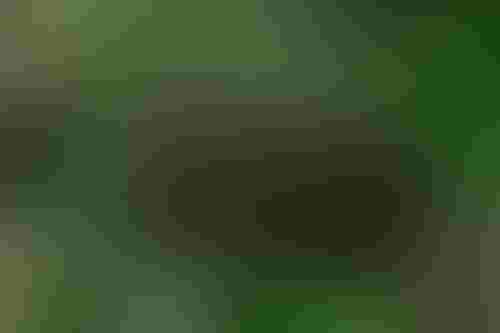 Investment could be worth $192 billion.
Months after Ford was offered tax breaks to bring its autonomous vehicle factory to Texas, Samsung Electronics wants the same – to build 11 potential chip plants for a potential investment of up to $192 billion.
According to CNBC, the Korean electronics conglomerate has asked the state for incentives to build more plants. It already has one chip-making site in Texas and is partway through building another in Taylor, some 30 miles from the state's capital of Austin. The new site is expected to begin production in 2024.
But the company is now seeking tax breaks for 11 potential chip plants - adding up to investments of about $192 billion.
The new chip plants would cost around $12 billion to $13 billion each and have the potential to create more than 900 jobs, according to Samsung.
The chip maker's Texas applications are "part of a long-term planning process to evaluate the viability of potentially building additional fabrication plants in the U.S.," Samsung told CNBC.
CHIPS Act: More carrots, please
The move would come as the U.S. is vying to build out its semiconductor sector to compete with market leaders in Southeast Asia, as the global semiconductor shortage brought home the urgency of having geographically diverse chipmaking plants.
In June 2021, the U.S. Senate passed a bill called the Innovation and Competition Act, which also provides around $50 billion in funding for the semiconductor industry. That bill also grants a further $29 billion over five years to establish research projects and studies related to AI, robotics, and quantum computing.
And later this week, the Senate will vote on the CHIPS Act which would provide subsidies to chip makers operating in the U.S. The subsidies can be used to build factories.
The FABS Act, which provides chipmakers with an investment tax credit to purchase tools for use inside their factories, is also up for debate.
But the U.S. is not the only jurisdiction vying for chip market space. The EU has also offered incentive-based legislation via the European Chips Act in a bid to double the continent's share of chip production to 20% from 10% by the end of the decade.
Bosch has already pledged its support to the EU, hoping to use the incentives offered in the scheme as part of a $3 billion investment plan for its semiconductor division. The German company will expand its chip production capabilities via a $250 million, 3,000 square meter (32,000 square feet) clean-room expansion to its wafer fab in Dresden.
And both South Korea and China are launching their own chipmaking initiatives. Korea wants to spend $450 billion to knock Taiwan off its perch as the chipmaking leader, while China is also investing while managing sanctions that impact its access to American chip manufacturing tech.
Keep up with the ever-evolving AI landscape
Unlock exclusive AI content by subscribing to our newsletter!!
You May Also Like
---