State of the Quantum Ecosystem, Applied Intelligence Live! Austin 2023
State of the Quantum Ecosystem, Applied Intelligence Live! Austin 2023
BP's Clena Abuan and Xavier Jackson on where quantum growth is, what key stakeholders are doing and predictions for the next 12 months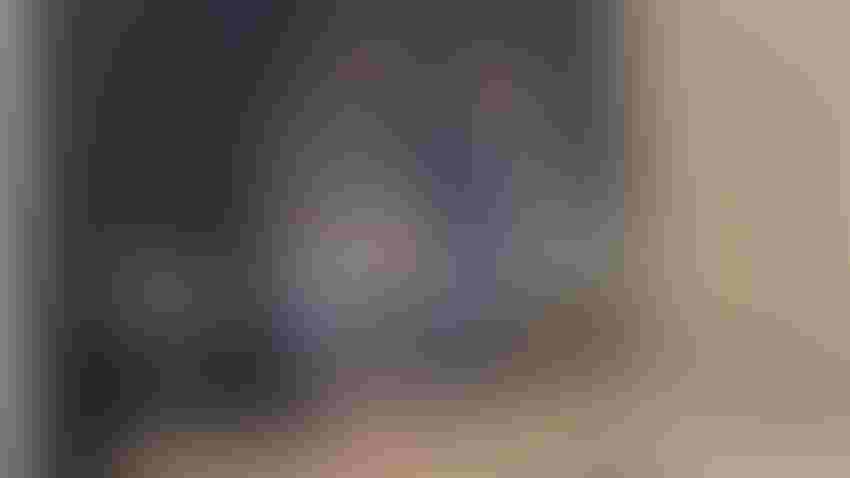 Speaking on the quantum stage at Applied Intelligence Live! Austin, BP digital science principal Clena Abuan and digital science graduate Xavier Jackson spoke about the current state of the quantum computing ecosystem. They addressed this through three main topics: what BP's digital science team does, how the quantum ecosystem has been evolving and how BP has been evolving to incorporate emerging technologies.
Abuan set the scene by saying that BP has been investigating quantum technologies since the end of 2016. She and Jackson are part of the company's digital research and development organization.
"We started with the question of whether or not these technologies were to be transformational to our organization and, if so, is it something that requires nurturing to leverage it or is it something that we believe would be able to just fly off the shelf?" she said.
The remit of the team is not to produce applications for today but to consider what technologies will be impactful looking five to 10 years into the future, how they could be used and how they could be embedded with current systems. Quantum computing is one of the technologies the team is working with. 
"While quantum computers existed mostly in labs in the past, we now know that we are in a place where all of the big computing tech giants are in some way participating in the quantum computing ecosystem, whether it's developing hardware investing or providing some kind of cloud service," said Abuan.
"Earlier this year Intel announced that they've started producing a silicon spin chip, which people can specifically within research institutions like academics and national labs can now access that chip." 
While major tech giants are already part of this ecosystem, there is still a way to go to commercial quantum computing as the technology is still in the noisy, intermittent-scale quantum (NISQ) era. Last year, IBM introduced a quantum processor with 433 qubits, but thousands or even millions will be needed for commercial applications, said Abuan. 
She went on to say that three main areas need development to achieve commercial quantum: developing new quantum or qubit modalities, error correction or mitigation and thinking of new ways to refine applications to hardware. 
"We don't believe that quantum computing is going to completely replace classical computing," said Abuan. "It's going to work together with other types of compute and it is going to be very powerful in certain types of applications. Simulating nature — things that are related to chemistry, biology, physics — is going to be an area where, as the technology matures, we'll start to be able to solve problems that we thought were intractable. It's not the same as taking the problems that we have today and putting them into a quantum computer. We need to think about the way that you could split the problem across a number of different types of computing paradigms. 
"It's really important for us in the commercial side of things to start thinking about, how do we leverage this technology. How do we partner and collaborate with the ecosystem to understand how to solve their problems, but also help advance what is needed in the ecosystem"
Jackson elaborated on quantum's role in the ecosystem, saying that current NISQ technology can be used to prepare for eventual fault-tolerant quantum computers. 
"Academics are reaching a point where they realize that certain algorithms may or may not be the best way to go," he said. "We're going to need to figure out the best thing to do, learning from the middle and working inside of them to get insight and hopefully we can be ready when fault tolerance happens.
"Of course, it's similar to the quantum chemistry space, going through problems simulating these complex systems. When you model a compound, it's very difficult to see where things go. Quantum computing, once it reaches that new position of fault tolerance, will be able to crack a few things that you haven't been able to understand. Some things that you already know work, we'll know exactly why they work."
Abuan said that while the group's research was more experimental than applied, she could see some use cases that would be directly relevant to BP's business. 
"One space that we're looking at is optimization, which is important for any company that uses logistics," she said. "We're experimenting with the potential impact of AI and quantum, and in areas like chemistry. We're looking both at the short-term aspect of what might be implementable with NISQ and some more fundamental research that looks into if, we had fully fault-tolerant quantum computers, what types of algorithms would be needed to be able to carry out quantum simulations for some of the reactions we're interested in."
Keep up with the ever-evolving AI landscape
Unlock exclusive AI content by subscribing to our newsletter!!
You May Also Like
---