SXSW 2022: Pfizer CEO Albert Bourla on the race to develop a COVID-19 vaccine
SXSW 2022: Pfizer CEO Albert Bourla on the race to develop a COVID-19 vaccine
SXSW 2022: Pfizer CEO Albert Bourla on the race to develop a COVID-19 vaccine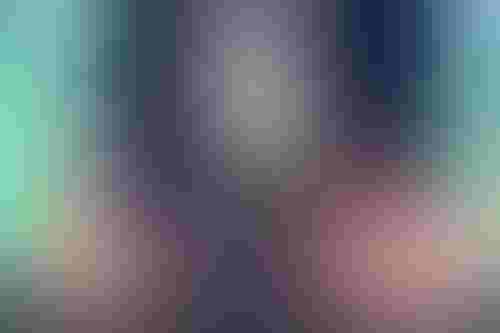 Drugmaker used AI tool to clean up patient data in 22 hours vs. 30 days
In December 2020, Pfizer made news for being the first drugmaker with a COVID-19 vaccine to be authorized for emergency use by the FDA. It would get full approval eight months later.
What most people do not know is how AI proved to be pivotal to the record speed at which it was developed: cutting down vaccine development from 10 to 15 years to under a year.
"We were using digital to an extremely high degree to design the vaccine and design the clinical trial," said Pfizer Chairman and CEO Dr. Albert Bourla, in a fireside chat at the SXSW conference in Austin, Texas to talk about his book, "Moonshot: Inside Pfizer's Nine-month Race to Make the Impossible Possible."
Key to the speedy development was an AI tool that was developed by a startup participating in Pfizer's innovation competition to help solve difficult research problems. This tool cleaned up patient data in record time for the scientists to quickly analyze the results.
Normally, cleaning up this data would take more than a month because scientists would be manually checking for coding errors and other anomalies when collecting tens of millions of data points. Using a machine learning tool called Smart Data Query, the month-long process was shortened to 22 hours.
Even before the pandemic, Pfizer had begun to digitize its research and development. Along with AI, this helped the company roll out its first COVID-19 vaccine quickly, according to The Wall Street Journal. AI was used in developing real-time predictive models in certain countries, and AI also was used to get insights from mountains of data.
Pushy CEO
Bourla's drive for excellence also drove his team to achieve the impossible: a vaccine in record time. "Rationally, they were right. It could not be done," he said at the conference. "But it had to be done. … There was a time for consensus and there was a time to push."
"I asked them to rethink everything from the beginning and make the impossible, possible," he said. "It's not about you, it's about the world. This is where you (develop) this resilience that says, just do it."
The Pfizer team went through daily disappointments, and some were serious setbacks that could have killed vaccine development, Bourla said. But the team prevailed. "They were part of the  story that saved the world."
One way Bourla ensured everyone was on the same page and thinking about real people was to take out the conference room tables in a meeting room, and have people sit in a circle, with pictures of patients all around them. They would brainstorm ideas and solutions.
But he admitted that at times he "lost it." He was "unnecessarily unpleasant." He was cynical. He yelled and gave the team grief for not delivering. Bourla said his staff forgave him but forgetting took a while. (Pfizer has a system where subordinates and peers rate each other.)
Looking ahead, Bourla said he sees a scientific renaissance ahead driven by biology and technology. Pharmaceutical companies will partner with academia or smaller biotech companies to drive discoveries and innovation.
Keep up with the ever-evolving AI landscape
Unlock exclusive AI content by subscribing to our newsletter!!
You May Also Like
---