Ten pharmaceutical companies report sucess of a federated learning platform
Ten pharmaceutical companies report sucess of a federated learning platform
MELLODDY is backed by the EU, and supported by Nvidia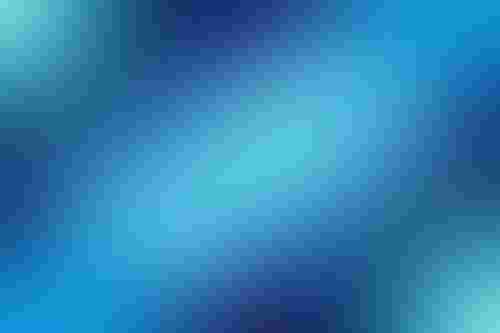 MELLODDY is backed by the EU, and supported by Nvidia
Last year, 10 pharmaceutical companies came together to develop a way to share machine learning models for drug discovery without seeing each other's proprietary data.
Now, after a year of work, the 'Machine Learning Ledger Orchestration for Drug Discovery' group (MELLODDY) has met its first objective.
It has created a secure predictive modeling platform and used it in a successful federated learning project.
Sharing is caring
Federated learning is an approach to distributed machine learning that uses local models to analyze each participant's individual dataset, and then recombine them into a single, global model. This model can then be built on by each company.
This way there is no need for a central dataset, and no single company can access all the data. Everyone, however, can benefit from the more extensive training of the model. In this case – but not in all federated systems – a private blockchain was used to provide traceability, with a ledger distributed across partner organizations.
Federated learning is useful for companies that compete with each other – and is even more necessary in the healthcare sector, considering significant restrictions on sharing patient data. There are numerous healthcare organizations exploring its potential – including a partnership between Intel and UPenn to develop an AI model that can identify brain tumors.
'MELLODDY' consists of 10 pharmaceutical partners: Amgen; Astellas; AstraZeneca; Bayer; Boehringer Ingelheim; GSK; Institut De Recherches Servier; Janssen Pharmaceutica NV; Merck KGaA; and Novartis.
It also includes seven technical partners: Budapesti Muszaki Es Gazdasagtudomanyi Egyetem; Iktos; Kubermatic; KU Leuven; NVIDIA; Owkin; and Substra Foundation. The project is part of the European Union's Innovative Medicines Initiative, which gets some of its funding from the Horizon 2020 innovation program.
The group said that it had achieved the world's first federated learning experiment in drug discovery at such a large scale.
"We now have an operational platform, rigorously vetted by the consortium's 10 pharmaceutical partners, found to be secure to host their data – an enormous accomplishment," said Hugo Ceulemans, project leader at MELLODDY and scientific director of discovery data sciences at Janssen Pharmaceutica NV.
"Over the next year, we'll turn our focus on studying the hypothesis that multi-partnered modeling will yield superior predictive models for drug discovery."
The pharmaceutical companies said that they had begun "extensive scientific and business case assessments" of the results produced by the first cycle of modeling runs, which – once de-identified and aggregated across all partners – will be considered for publication.
To ensure privacy, the project used Owkin Connect framework and turned to an unnamed external company to perform security audits. "This was an absolute prerequisite for the deployment of the platform on sensitive data and was the project's major challenge in the first year," said Mathieu Galtier, project coordinator of MELLODDY and chief product officer at Owkin.
"After a very intense year of collaborative effort, the platform is now functional, audited and tested at scale. From a technical perspective, it simply works. It is now up to our pharmaceutical partners to translate this development success into scientific breakthroughs."
The collaboration is expected to last three years, with the next 24 months focused on improving the performance of the model by feeding it more and more data.
Pharmaceutical companies are increasingly looking to artificial intelligence for ways to unlock new mysteries of the body and develop novel drug designs. Earlier this month, GSK's chief scientific officer and president of R&D Dr. Hal Barron made a bold prediction when speaking at the AI Summit London – that AI will make a genomic breakthrough in the next two years.
"I think that it would be phenomenal to actually make a discovery on a target that we believe is important and that has a very significant unmet medical need," he said.
Keep up with the ever-evolving AI landscape
Unlock exclusive AI content by subscribing to our newsletter!!
You May Also Like
---