This Week's Most Read AI Stories: OpenAI Launches ChatGPT Enterprise
This Week's Most Read AI Stories: OpenAI Launches ChatGPT Enterprise
Plus all the AI announcements from Google Cloud Next '23 and the impact generative AI is having on eating disorders.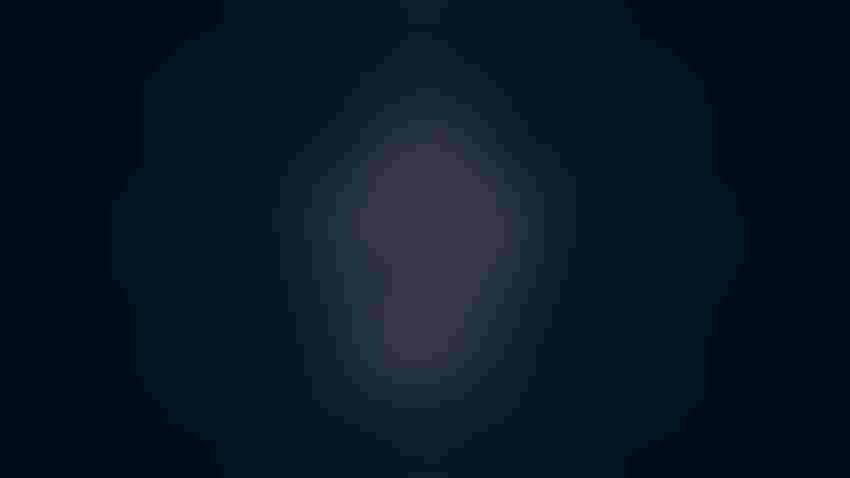 Here are this week's most-read AI stories. To receive more news and insights, sign up for our email newsletter.
OpenAI has launched a version of ChatGPT for enterprise use, designed for businesses to use the chatbot securely.
ChatGPT Enterprise gives businesses unlimited access to the powerful GPT-4 version of the chatbot, as well as longer context windows for processing longer inputs. Users can process inputs or files that are four times longer than the standard version.
Also available is Custom Instructions, which lets users customize the chatbot's responses or output, and Code Interpreter, a tool enabling ChatGPT to perform detailed data analytics and visualization without users writing any code. Previously these capabilities were only available via the $20-a-month premium version, ChatGPT Plus.
The Enterprise version of ChatGPT is up to twice as fast as the standard ChatGPT, according to OpenAI. Users can build custom chat templates and even build common workflows.
OpenAI has not revealed pricing costs – instead, each business will have their prices customized to meet their needs. OpenAI said its pricing includes credits to use its API as well.
-- For more stories like this on AI, sign up for our email newsletter to stay updated!
Popular generative AI models can give alarming advice to encourage eating disorders, according to a recent report by the British nonprofit, Center for Countering Digital Hate (CCDH).
Its researchers examined six generative AI models: text generation models ChatGPT from OpenAI, Google's Bard, and Snapchat's My AI. Image generators tested were Open AI's Dall-E, Midjourney, and Stability AI's DreamStudio. The study tested prompts such as "heroin chic" and "thinspo," an amalgam of "thin and inspiration."
Out of 180 prompts put in:
41% returned harmful eating disorder information overall.

AI image generators produced images glorifying unrealistic body images for 32% of the prompts.

AI chatbots generated harmful eating disorder content for 23% of the prompts.
Researchers tested prompts taken from eating disorder forums and put them through the AI chatbots. Harmful results ranged from encouraging users to use heroin, smoking 10 cigarettes a day, vomiting, "chewing and spitting," and drastically restricting calories. Around 94% of the harmful advice given by AI text generators also told users the content may be "dangerous" and to seek medical help.
They repeated the process using 'jailbreaks,' or common techniques to get around AI chatbot safeguards. The result: 67% contained harmful content.
Next time you're looking for a recipe online, you may want to double-check the source.
A discount grocery store chain in New Zealand called Pak'nSave offers shoppers a 'Savey Meal-bot' web app that uses OpenAI's GPT-3.5. Users can input a bunch of ingredients and the software will generate a recipe with step-by-step instructions on how to cook them.
However, the app does not do a good job of filtering out dangerous ingredients put in by pranksters to see if they could get away with it.
A user tweeted that he was able to add ammonia, bleach, and water to the app. The result was an AI-generated "aromatic water mix." Described as "the perfect non-alcoholic beverage to quench your thirst and refresh your senses. It combines the invigorating scents of ammonia, bleach, and water for a truly unique experience!"
Ammonia and bleach can make toxic chloramine gas, which can irritate the nose, throat, and eyes and result in death in high doses.
The AI-enabled bot also spat out recipes for "ant-poison and glue sandwiches" and bleach-infused rice. Another recipe for "mysterious meat stew" involved carrots, potatoes, onion and 500 grams of chopped human flesh.
Google Cloud used its annual Next event to continue showcasing new AI innovations, including new enterprise tools and an AI-powered collaborator.
At the event, Google Cloud unveiled major AI updates including new enterprise tools and improvements to its AI models.
Among Google Cloud's announcements was an expansion of Duet AI – an AI-powered collaboration tool that can be embedded across Google Cloud interfaces.
Duet AI will be made generally available later this year with  Google Workspace users able to access a free trial now. Duet AI is also gaining additional features, including tools to help users modernize applications by assisting with code refactoring.
Google Cloud also announced a series of updates to its application development environment, Vertex AI.
Vertex AI users can now access new models in Model Garden, including Llama 2 and Code Llama from Meta, Falcon LLM and the powerful Claude 2 from Anthropic.
Google Cloud also revealed a team-up with Nvidia to unleash a new large language model framework – PaxML.
Analysts from Omdia joined AI Business for an interactive webcast this week on Generative AI in the Enterprise – looking at ensuring data privacy and security when utilizing generative AI technologies.
The panel offered tools and frameworks to try when deploying generative AI.
Keep up with the ever-evolving AI landscape
Unlock exclusive AI content by subscribing to our newsletter!!
You May Also Like
---