Top cities for AI in North America
Top cities for AI in North America
Top cities for AI in North America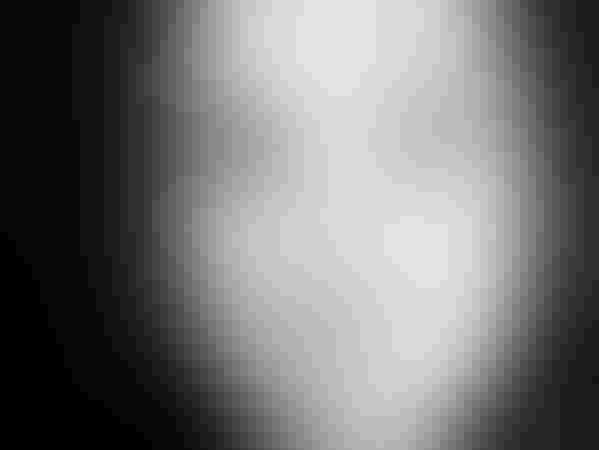 by Deeana Radley, Technology Evaluation Centers
3 october 2019
Collecting and analyzing data is useful to provide a deeper understanding of various aspects of business—and this applies to businesses of any type and in any industry.
Artificial intelligence (AI) is at the forefront of the technology-driven innovations, research, and practical applications that are increasingly being used in all areas of our lives. The knowledge fields of AI and machine learning (ML) are increasingly driving advances in almost all sectors, such as medicine, transportation, entertainment, security and business, just to name a few.
It is helpful to know what careful analysisof collected data is indicating about certain trends in AI, including trends relatedto specific concentrations of AI-related research, job openings, andeducational opportunities. Knowing which cities have the highest concentrationsof various AI-centric statistics is the first step in researching locations forany possible AI endeavors you are contemplating.
The following cities are ranked as to theirstandings in areas including AI recruitment, education and research, jobs,industries, and internet searches. The information is drawn from varioussources of AI-related statistics.
Top city for AI recruitment
Many top business analysts have ranked Montreal, Canada, as a contender for the best city for recruiting the highest levels of qualified AI talent. Montreal is home to a vibrant academic landscape, with reputable campuses like the Montreal Institute of Learning Algorithms and the McGill University's Center for Intelligent Machines. Couple this innovative environment for AI research with a large pool of skilled workers and a deep well of available investment capital, and you have a perfect recipe for advancing AI development.
Top city for the most AI job listings
New York City is where you want to be if you are interested in any type of AI career. Beating out traditional computer-centric cities commonly located on the west coast, New York currently has the most AI job listings of any city in the US (measured during the period between May 2018 and May 2019), as compiled from job listings on one of the leading job sites, Indeed.com. Not surprisingly, the position of Deep Learning Engineer was the second most in demand job position open in New York, as these engineers are important contributors to the fields of facial recognition, autonomous vehicles, and robotics.
Top city for AI courses
Several cities in the US rank highly in terms of providing world-class academic opportunities for AI training and research. The Massachusetts Institute of Technology (MIT) is located in Cambridge, Massachusetts (just outside of Boston), and possesses a top-notch Brain and Cognitive Sciences department that studies all levels of brain function and offers undergraduate, and post-doctoral programs of study. The MIT Computer Science and Artificial Intelligence Lab, also on the MIT campus, has 21 AI and ML research groups that concentrate on AI research and development within the larger MIT umbrella of computer science.
Top city with the most AI enterprises
Attributes such as close proximity toacademic research and training institutes, pioneering firms, locational assets,and access to investment capital help drive opportunities in technology-drivenfields like AI. In turn, those attributes lead to many AI-related businesseschoosing to locate there.
The San Francisco Bay Area is a top location for AI industries and possesses a large portion of total global AI investments. Universities such as UC Berkeley and Stanford help drive AI research and development.
Top cities for AI-related searches
Google Trends analyzes data on searchesconducted by people located in specific areas and is a helpful tool fordiscovering various directions of user interests. Collecting this type ofstatistical data is useful for understanding which cities have the largest percentageof people interested in various aspects of AI.
Washington, DC has a large portion of AI-related searches initiated by local residents of the city and surrounding metropolitan areas. Washington is ideally located in terms of international and government connections to AI concerns, and residents have many choices for AI-related work.
The city of Ottawa, Canada is another large, urban city with a high concentration of local residents who regularly conduct internet searches for AI-related terms. Ottawa is the capital city of Canada and is well-situated for AI development and employment. Due to a high concentration of financial and other incentives, many AI-related facilities and businesses are choosing Ottawa for their operations. The large number of job searches for AI-related positions reflects these circumstances.
These cities are all large urban areas withmany favorable attributes that pertain to various fields of AI. Whether yourinterest is business-related, educational or personal, you can make better andmore informed decisions when you have the relevant facts in front of you.
Of course, there are other considerations besides your specific interest in a particular industry. You will also be concerned with aspects that affect other areas, such as a city's overall quality of life. However, knowing and understanding what cities rank as top places for various AI concerns is vital to narrowing down your search for possible locations for your needs. This narrowing of the field allows you to better refine your research and ultimately apply the results to your search for the best places for all things AI.
Get the newsletter
From automation advancements to policy announcements, stay ahead of the curve with the bi-weekly AI Business newsletter.