UK AI regulation: Data strategy, IP law revisions and practitioner collaboration
UK AI regulation: Data strategy, IP law revisions and practitioner collaboration
British AI strategy praised by speakers, but country 'well behind' EU rivals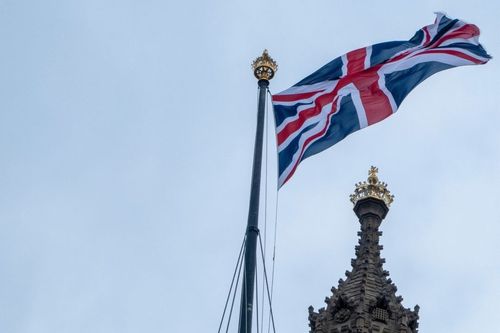 British AI strategy praised by speakers, but country 'well behind' EU rivals
Speakers at a Westminster eForum (WEF) policy conference on AI regulation in the U.K. welcomed the government's AI strategy but called for sector-based approaches and data policy revisions to truly unlock British AI.
The U.K.'s National AI Strategy was unveiled at the AI Summit London last September. It provides a 10-year plan that hopes to "harness AI to transform the economy and society while leading governance and standards to ensure everyone benefits."
Speaking at the WEF event, David Frank, government affairs manager at Microsoft said his team welcomed the government's strategy given it includes commitments to regulate metrics on AI.
To fully nurture British AI, however, Frank called for revisions to the country's national data strategy.
He also suggested that further trade agreements between the U.K. and other nations should include provisions that support emerging technologies, similar to those found in the country's agreement with New Zealand, signed in February.
The U.K. 'well behind the EU'
Matt Hervey, partner and head of AI at law firm Gowling, warned there is a shortage of people who can develop regulations relating to AI, and therefore current means suit focusing on a sector-based approach, with a focus on sectors "most likely to drive innovation" like finance and health care.
The lawyer suggested that on a general regulatory level, the U.K. is "well behind" the EU — which has already proposed sweeping legislation that would categorize all AI systems deployed in the bloc. Systems that would prove harmful to citizens' privacy and rights would either be subject to strict rules or be banned outright.
Despite Hervey's comments on lagging behind the EU however, the bloc's proposed AI Act is set to be delayed by more than a year as lawmakers argue over plans to ban facial recognition technology.
During his WEF talk, the Gowling partner also referred to regulations relating to intellectual property — another contentious issue relating to laws around AI.
Under the U.K.'s current patent and copyright laws, an AI system cannot obtain either protection. At a previous WEF event last November, Hervey suggested current IP laws are "not suitable for AI."
In his latest appearance, the Gowling lawyer said that inventions generated by AI will soon be a challenge in the health care sector. He also called for an internationally harmonized approach to help regulate AI.
Continue collaborations
Also speaking at the conference was Adrian Weller, program director for AI from The Alan Turing Institute. He too welcomed the U.K.'s AI strategy but stressed a need to continue listening to users, practitioners and stakeholders.
Weller also spoke of a need to build new methods of explainability into systems, with developers working with policymakers to enforce such requirements. While acknowledging such an undertaking requires a lot of deep technical work Weller stressed the engagement as being necessary.
The program director called for a focus on building "appropriate, safe and ethical AI."
Keep up with the ever-evolving AI landscape
Unlock exclusive AI content by subscribing to our newsletter!!
You May Also Like
---