UK Emerging tech regulation: Balancing oversight and innovation
UK Emerging tech regulation: Balancing oversight and innovation
Brakes allow you to go fast, say the experts, as the UK gears up to regulate technologies like AI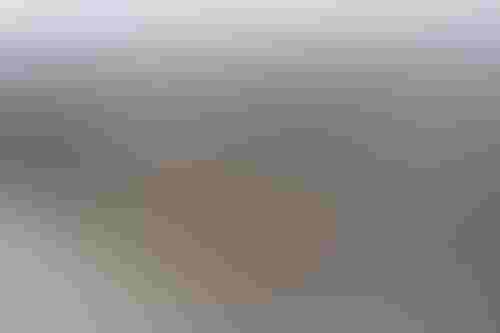 Brakes allow you to go fast, say the experts, as the UK gears up to regulate technologies like AI
Regulating emerging technologies requires academic and independent support to avoid stifling innovation, experts speaking at this week's Westminster eForum Policy conference suggested.
The event focused on policy priorities for supporting emerging tech, and how to approach regulating the likes like AI and IoT.
Stephen Almond, director of technology and innovation at the Information Commissioner's Office (ICO), the UK's data watchdog, chaired the morning sessions.
He noted that the world's volume of data is set to double by 2025 – and that growth depended on trust.
Encouraging change
Increased agility and proactiveness were necessary for any new regulation, suggested Simon Parnall, program director for broadcast, media, and gaming technology at Ofcom, the UK's regulatory and competition authority.
"We as regulators need to adapt too – we need to look at how we work at a pace, to see how our stakeholders are evolving. It's important for us to work across disciplines," Parnall said.
"Adapting our regulatory approach allows us to support innovation and innovators in our sectors for market and consumer benefits," he added.
Parnall told attendees that Ofcom was involved soft regulation, describing it as a form of "nudging."
"It's more about showing people the way and encouraging change."
In practice, Ofcom's tech policy has pillars focusing on emerging tech, online tech, and data.
Parnall referenced a January Ofcom report which described emerging technologies that are likely to come into use, and the impact they might have on communications services in the UK.
"If I were to pick on one area that's been on steroids this past year, it would be immersive video communications," he told attendees — just a short while after both Nvidia and Facebook, now known as Meta, revealed new products and services for this growing space.
Brakes allow you to go fast
Current intellectual property laws are "not suitable for AI," Matt Hervey, a lawyer from Gowling WLG, told attendees.
Hervey, a partner who heads the firm's AI law practice, said law can be slow when it comes to keeping up with tech. For example, under current UK law, inventions generated by an AI system are not capable of obtaining patent protection as a named inventor – a hotly disputed topic in the IP world.
The UK's Intellectual Property Office (UK IPO) is currently holding a consultation on how the country's copyright and patent systems should deal with AI, including the question of inventorship.
Hervey stressed that while AI can offer immense monetary benefits to businesses, given that it can be deployed in almost every market, it puts regulators at a disadvantage due to that sizable crossover.
At present, technical standards beyond defining terms are "not really realistic," he said, stressing that the priority for the UK should be to focus on research and development.
Hervey also suggested that regulators in this space "can't be the police force," and instead the onus should be on software developers and platform operators.
Flexing muscles
In another session, Dr. Nicola Mazzarotto, global head of economics at KPMG, opined that emerging tech regulators need to have their own independent experts. They should have the ability to "flex their own muscles" to push back against third parties, he added.
A communication line between policymakers and industry was crucial, F-Secure's Julia Ward agreed, adding that there should be a desire to create more public-interest technologists.
UK regulators should take note of counterparts in other jurisdictions, particularly in Asia, according to Nick Lee, head of regulatory affairs at OakNorth Bank.
A former regulator himself, having spent around 20 decades at the Food Standards Authority, he told the audience that those looking to regulate emerging tech need to be fleet of foot, timely, and forward-looking.
But it's not just regulators who want some rules written in stone, according to Hervey, as he suggested that emerging tech firms want regulation.
He told attendees that a sizable portion of players in the autonomous vehicle market wanted rules in place.
It was Ward who offered the most poignant of the event's insights: "Brakes allow you to go fast," she said, inferring that regulation would dare emerging tech developers to accelerate go faster.
Keep up with the ever-evolving AI landscape
Unlock exclusive AI content by subscribing to our newsletter!!
You May Also Like
---