Virtual Power Plants: Why smart energy storage provides the best chance of meeting climate targets
Virtual Power Plants: Why smart energy storage provides the best chance of meeting climate targets
AI-controlled battery networks can enable more renewables and empower energy consumers, says Moixa's CEO Simon Daniel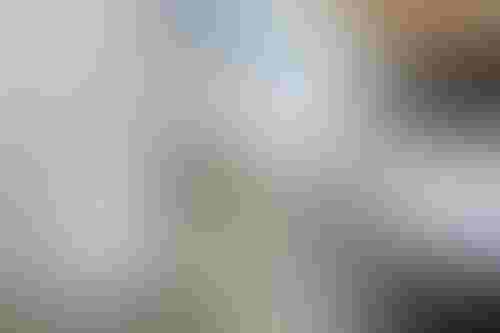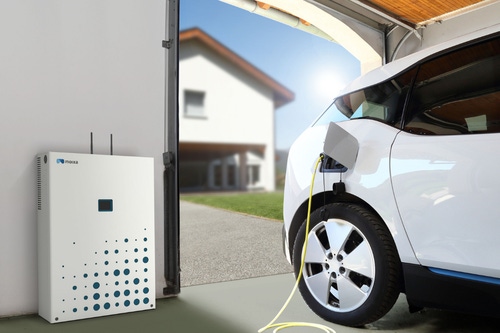 AI-controlled battery networks can enable renewables and empower consumers
Flooding, wildfires, and droughts are set to become much more regular, and more dangerous, occurrences due to worsening climate conditions, according to a damning report from the Intergovernmental Panel on Climate Change.
This came as a shock, even though we've known for decades that our actions would eventually destabilize the planet.
The IPCC found that global heating will increase at least 1.5C within the next two decades, with already arid areas becoming prone to greater droughts.
Extreme rainfall will intensify by seven percent for each additional 1C of global heating, with more flooding expected to hit China and Europe.
The report's findings make it clear there is no time to waste in moving towards cleaner, greener energy sources, according to Moixa CEO Simon Daniel. His team is behind the world's largest network of AI-enabled residential batteries.
Daniel believes that in order to give us the best possible chance of meeting global carbon emission targets, we must completely overhaul the way we generate, store, and use energy.
"Collective action is needed to deliver a path to the 2050 net-zero goals," he said. "Only by collaborating with global businesses and energy suppliers will we be able to alleviate grid constraints and build a reliable grid – by utilizing smart charging for batteries and electric vehicles."
Speaking with AI Business, Daniel explained that Virtual Power Plants, or VPPs, may be a vital tool in the fight against growing energy needs.
So, what are VPPs?
"VPPs are a concept for managing large fleets of distributed assets. These range from traditional assets like large solar farms, to large-scale [energy] storage, to a new class of millions of connected devices in homes," Daniel explained.
"It's a very new area and has been talked about academically for many decades; more recently it's become a global trend. VPPs are definitely going to be a part of the future grid system."
Daniel said that adopting smarter energy storage technologies would enable surplus energy to be stored and used when needed, rather than wasted – while simultaneously helping improve the reliability of clean power sources, like wind and solar, and allow more of of them be used by the grid.
"What's more, flexible services provide more opportunities for 'home power stations' which help create more empowered customers who are actively participating in the energy landscape," he said.
"We're reaching the tipping point in the fight against climate change where if we don't make serious changes now, the future of clean energy will be in jeopardy."
From Wakayama to Worthing
Moixa's record-breaking residential battery network is located in Japan. The company first began installing them in late 2018, fitting its 20,000th unit last July.
The batteries are connected via GridShare – Moixa's AI-based software platform, which enables the fleet to react to market signals around energy prices, demand, and carbon intensity of the grid.
Prior to his chat with AI Business, Daniel and the Moixa team were helping build VPPs somewhere a little less exotic — the small seaside towns of Worthing and Littlehampton, in Sussex, the UK.
"There's a challenge in the Southeast of England where you've got more homes and heat pumps and EVs going to those homes – which draw a lot of power from the grid," Daniel said. "A typical UK home would have been sized for an average load of two kilowatt-hours. If every home were to have an EV charger and heat pump, you've got a significant multiple on the demand for that network.
"The Worthing project, which is using some of our energy storage products, is a good example of network operators trying to test these on a small scale to help inform whether they become appropriate to be part of their roll-out."
Being an island, the UK has to rely on its own power – boasting one of the most sophisticated distribution networks in the world, and drawing only five percent of electricity from its continental neighbors. AI could help manage this complexity, and bring many more power sources online.
Playing with the big boys
Moixa has raised a total of $16.1m in funding to date. So how does it compete with large energy providers? There are other companies developing smart energy storage, too, like Tesla and its Powerwall – which suffered a setback after a fire at one of its battery installations in Australia.
Daniel said his team's approach is to collaborate with existing energy infrastructure in order to make their assets work harder. Looking ahead to the future of VPPs, he suggested that companies would get a better economic result if they were to think about energy from all sides – and not just the grid.
"Within the wider VPP community, there's a nuance between the providers who focus just on grid side assets and companies like ours who look at the whole energy system from the grid to houses, to the local network."
"We take a different philosophy: it's around sharing and optimizing these resources, rather than receiving a command from the grid.
"We're doing these kinds of projects in the US, and Japan. It's quite an exciting time, but it's also a very scary time because we need to grow quickly to be meaningful and impact the great climate challenge.
"The only way to achieve things is to work as a sort of tailfin with these big global corporations to make sure they're heading in the right direction, using smart software to try to create the best of what they've got and are aiming for a future which is a net-zero one," Daniel said.
Keep up with the ever-evolving AI landscape
Unlock exclusive AI content by subscribing to our newsletter.
You May Also Like
---