Where AI Is Going - And How You Can Get There
Where AI Is Going - And How You Can Get There
Where AI Is Going - And How You Can Get There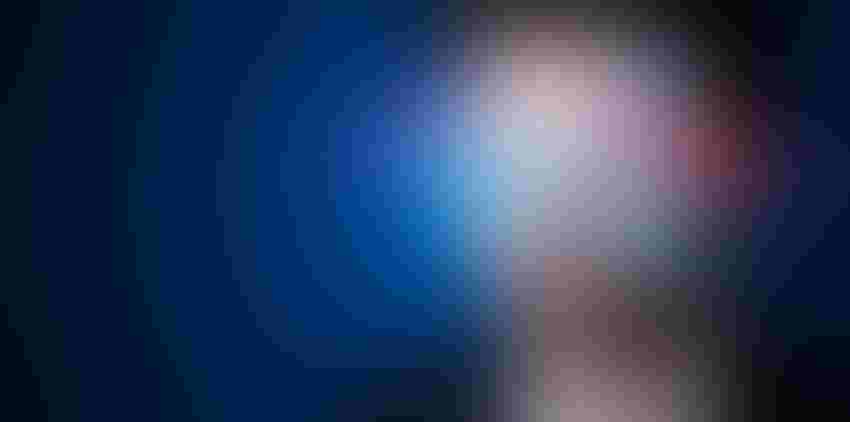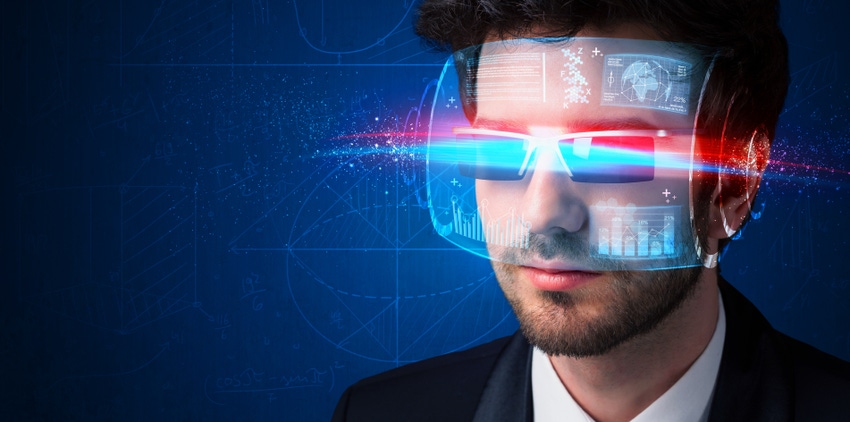 by Kyle York 
It won't be long before the world sees machine learning (ML) and artificial intelligence (AI) powering business-critical endeavors such as cloud infrastructure management, IT security, and system performance. Not only that: The toolsets used by developers to build business applications, as well as the applications themselves, will also make heavy use of AI and ML to get smarter, more secure, and more efficient.
In fact, it's already happening.
Most people have encountered AI and ML through conversations with voice assistants such as Siri, or via suggestions they get from Netflix, Hulu, and other streaming sites. But what's happening with AI and ML in cloud infrastructure and IT security is arguably even more exciting.
Here are some quick predictions related to the future of AI and ML, along with some straightforward advice on how businesses can get the most out of these fascinating—and quickly emerging—technologies.
AI can improve business security
With malicious hackers, DDoS attacks, and malware on the rise, the internet is growing more volatile and unpredictable all the time. These types of attacks typically target the network edge, where company websites and internet-facing applications reside. AI is increasingly being called upon to help businesses protect the edge of the network.
The numbers show a clear trend: Web application attacks caused 21% of all data breaches that occurred in 2017, up from 10% the year before, according to the Verizon Data Breach Investigations Report. And 23% of organizations fell victim to at least one of these attacks in the past year, according to a Spiceworks survey.
Businesses are beginning to deploy intelligent security tools to stay one step ahead of the bad guys. Using powerful algorithms, AI-based network protection tools enable businesses to continuously scan incoming web traffic from both humans and bots. They can quickly identify anomalous traffic or strange system behavior and, if necessary, classify it as a threat.
The right AI-based security tools can help your business dramatically speed up response time so it can quickly mitigate or eliminate incoming threats.
Businesses will focus on data quality, skilled talent
ML and AI will become hugely important for businesses that want to improve security and maintain a competitive advantage. But the technologies are only as good as your data and people.
AI-based systems are beneficial because they crunch vast amounts of data to help businesses make smarter decisions. Being effective in this arena means that you need to focus heavily on data quality. Enterprises and even mid-sized companies are getting this message. According to Gartner Inc. "this (data quality tools) market is still among the fastest-growing in the infrastructure software subsector of the enterprise software market. We forecast compound annual revenue growth of 10% in this market for the period 2016 to 2021."
It is clearly essential to ensure data quality, but there's something even more important: finding the right people. Businesses will require human experts to program computers and evolve code bases so their approaches to AI and ML continually improve over time. This will also help them stay ahead of the newest security threats.
Businesses need to hire the right talent and choose software partners carefully to capitalize on AI and ML. Look for vendors with a commitment to data quality and hiring talented employees (and retaining them). The vendor should have considerable cybersecurity expertise on staff and should be able to provide an easily scalable, cloud-based infrastructure with the ability to fend off threats at the network edge.
Related - How AI Can Help Employers Overcome The Demographic Crunch 
AI will benefit businesses of all sizes
One of the major benefits of AI- and ML-powered automation is that it can greatly reduce the number of manual tasks your IT team needs to complete, freeing up more time for them to focus on revenue-generating tasks. One broad but fitting example will be in human resources. Screening for the right job candidate is a lengthy manual process. In the future, the use of AI will shorten this process and convert it from art to science, thereby leading to better hires who produce higher-quality work, resulting in a healthier bottom line. This matters for businesses of all sizes but is especially important for smaller organizations that have less resources to help course correct.
Large enterprises may have the resources and deep pockets to hire data scientists and develop solutions in-house, but AI-based security and data quality tools that reside in the cloud will be more budget friendly, and they will level the playing field for smaller firms where bleeding edge innovations may have felt out of reach in the past.
AI makes software development smarter
The benefits of AI and its ML subset reach beyond infrastructure, up the ladder to the software development platforms used to build applications.
Developers use software environments known as Platforms as a Service (PaaS) to build and run business applications. The integration of AI and data sciences into these platforms automates many tasks that had been previously done manually, letting developers now focus on more advanced features and coding.
Don't forget the applications themselves
This is where the rubber meets the road—when actual users interact with the software built atop the smart infrastructure and smart platform. Applications such as customer relationship management (CRM) software and enterprise resource planning (ERP) systems are reaping the benefits of AI and ML as well.
Early CRM systems relied on the input of salespeople. Increasingly, CRM systems parlay those existing pools of data and patterns of behavior to suggest what a customer might want to try or buy next—or how to smooth out a customer service problem by recommending a make-good.
In case you haven't noticed, AI-enabled chatbots now handle many initial customer service requests, providing initial tips and then routing the request to the most appropriate human, if needed. By taking care of easier tasks, chatbots free service reps to focus on critical issues.
Because more people now rely on mobile devices for everyday tasks, it's key to point out that mobile apps—those that recognize your spoken or typed queries—rely heavily on AI to get smarter about what you need.
Related - A Recipe for AI Success: Intelligent Data, Pervasive UX and Options to Buy, Extend and Build
Pick the right provider
The advent of AI and ML is revolutionizing technology, but to take full advantage, you need to find the right software and services providers.
AI and ML help businesses use big data to create action items. But as businesses move to the cloud, they will need to partner with reliable cloud infrastructure providers who offer AI-powered security, as well as the agility to implement these action items in real time and to parlay those technologies right up the stack to the software that customers actually interact with.
Finding a solution that's scalable and easy to manage is also key. Businesses need a cloud provider that supports growth by offering fast provisioning and simplified management. Look for vendors that make it easy for you to spin up new services and enhance your own product offerings over time.
When negotiating with cloud infrastructure providers, make sure to set clear expectations around service level agreements (SLAs) and beware of unneeded add-ons. Once you sign on, be sure to monitor the performance of the cloud carefully and pick up the phone if SLAs aren't being met.
Finding the right cloud infrastructure, software development, and applications provider is also a matter of trust. Businesses will only adopt AI and ML if they embrace the vendors that sell these capabilities. Trust comes from having a solid track record—and a solid roadmap for the future.
Kyle York is VP of Product Strategy for Oracle Cloud Infrastructure
Keep up with the ever-evolving AI landscape
Unlock exclusive AI content by subscribing to our newsletter!!
You May Also Like
---