Walmart to deploy robots and automation from Symbotic
Walmart to deploy robots and automation from Symbotic
The retail giant continues to digitize and robotize its supply chain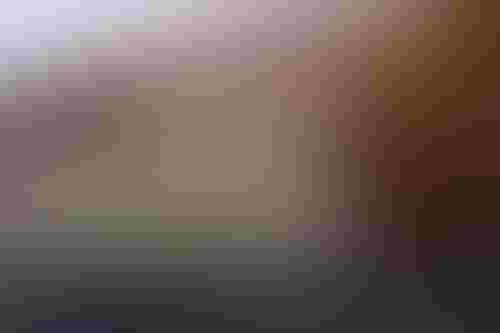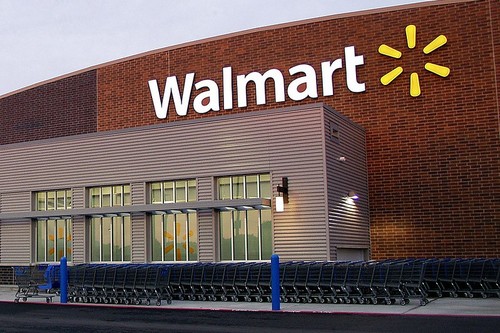 The retail giant continues to digitize and robotize its supply chain
Walmart is expanding the use of automated supply chain systems from Symbotic, bringing the technology to 25 regional distribution centers.
The partnership adds to an existing trial at Walmart's distribution center in Brooksville, Florida, where the tech has been used since 2017.
A symbiotic relationship
The system uses a combination of autonomous robots, cameras, and tracking systems across the warehouse storage and collection processes.
It breaks operations into four parts. The first, inbound, uses a robot arm to transform pallets into small groups of cases – with the system capable of processing up to 1,700 cases per hour.
Then comes storage. Autonomous 'Symbots' pick up the cases to move them around the warehouse. These robots are flat, four-wheeled systems with a lift for picking up cargo. The same bots are used for retrieval, delivering cases to outbound lifts.
There, the cases are finally handed over to 'Palletization Cells' - robot arms that construct pallets from the cases, and shrink wrap them, for humans to then load them into trucks.
The process is tracked, with an artificial intelligence system – in theory – optimizing routes and storage locations for different products.
"There is no greater validation of our efforts to use technology to reimagine the warehouse and supply chain than our work with Walmart," said Rick Cohen, chief executive officer of Symbotic.
"We set out more than 15 years ago to dramatically improve America's legacy warehouses and supply chain to provide better and faster service to American consumers with new career opportunities for workers. Working with customers like Walmart has enabled us to develop this total solution and with this trust we are now positioned to develop Symbotic-powered warehouses around the country for years to come."
Walmart operates a total of 42 regional distribution centers across the US, with Symbotic hoping to expand to the company's entire supply chain. The robotics vendor also works with other retailers, like Target.
In February, Walmart president and CEO Doug McMillon told investors that the company expects to spend nearly $14 billion in fiscal 2022 on supply chain automation and expansion.
As part of the plans, the retailer is building 'local fulfillment centers' - smaller warehouses within or adjacent to existing Walmart stores. It hopes to fill those with robots too, trialling tech from companies including Alert Innovation, Dematic, and Fabric.
Alert's Alphabot has been used as a warehouse retrieval bot by Walmart since late 2019, but only in a single location, in Salem.
Walmart also uses cleaning robots powered by an AI system developed by Brain Corp, cash counting machines called Cash360, and self-checkout machines to replace human workers. The company is trialing self-driving deliveries, through partnerships with Cruise, Nuro, Waymo, Udelv, and Ford.
Walmart's automation and robotics efforts are not always successful. For several years, it used six-foot tall Bossa Nova robots to drive along shop aisles scanning shelves for stock updates and errors. Last year, it said it would expand the partnership to hundreds of stores – and then suddenly reversed its decision, ending the contract entirely. Bossa was then forced to lay off half of its staff.
"The digital transformation happening today, alongside evolving customer habits, is reshaping the retail industry," said Joe Metzger, executive vice president of supply chain operations at Walmart US.
"To serve customers now, and in the future, our business must provide the right tools and training to our associates so they can deliver the items our customers want, when they want them, with unmatched convenience. We're investing in our supply chain at an unprecedented scale in order to optimize that process end-to-end."
Keep up with the ever-evolving AI landscape
Unlock exclusive AI content by subscribing to our newsletter.
You May Also Like
---