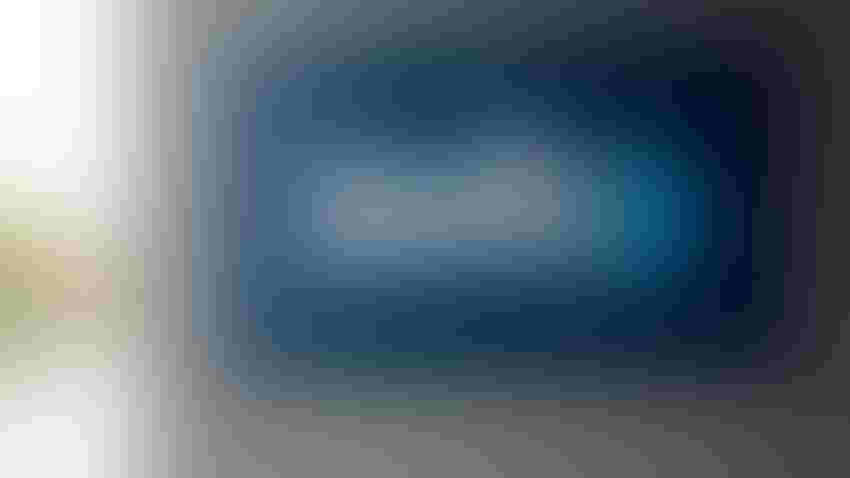 NOAH BERGER/AFP via Getty Images
Every week, AI Business brings you the latest startup news.
From funding rounds to acquisitions, product launches to partnerships, AI Business covers everything artificial intelligence.
To keep up to date with coverage of all things AI, subscribe to the AI Business newsletter to get content straight to your inbox and follow the AI Business Podcast on Apple and Spotify.
Silicon Valley Bank collapse
Silicon Valley Bank (SVB), which has backed some of the biggest tech startups in the world, has collapsed.
After a series of investments in long-dated U.S. government bonds, the move backfired as interest rates soared but bond prices fell, meaning SVB's bond portfolio value tanked. Depositors rushed to withdraw deposits, which led to the bank trying to raise some $200 billion to stay afloat but the plan failed and two days later it collapsed.
The U.K. arm of SVB has been saved after HSBC bought it, but the U.S. operation is heading for a bleaker situation. The Biden administration said it would not save SVB, but it would at least extend a guarantee to cover all deposits at the bank.
Startups are now trying to retain assets, with hedge funds circling to snap up deposits. Semafor reports that bids for the uninsured startup deposits are as little as 60 cents on the dollar.
Big names like Roku, Unity and Roblox were among the companies that used SVB. A large number of Chinese startups also used SVB as it gave them access to American investors.
Funding blitz
Startup: Anthropic - Founded by former OpenAI engineers, Anthropic is developing Claude, a generative AI model akin to OpenAI's ChatGPT.
Claude differs from ChatGPT in that it was built using constitutional AI, a novel concept where the underlying language model was trained to answer adversarial questions using a set of principles as a guide, so outputs are less harmful.
Google Cloud recently spent $300 million to take a 10% stake in the startup. Earlier backers include disgraced FTX founder Sam Bankman-Fried and former Google CEO Eric Schmidt.
Latest funding: $300 million
Lead investor: Spark Capital
Other investors: Salesforce - Anthropic was among the first startups to receive funding from Salesforce's new Generative AI Fund.
Funding plans: The startup has not officially released anything on the funding round, with The Information breaking the news. This latest cash injection will likely go towards its research work and building out Claude's capabilities.
-
Startup: Humane - Founded in 2018 by ex-Apple team members Imran Chaudhri and Bethany Bongiorno, Humane is trying to build a software platform and consumer devices for AI.
Its work has been a mystery, with Humane keeping a lot under wraps. The startup bills itself as "an experienced company that creates the technologies and platforms for the intelligence age."
Alongside the investment, Humane has secured strategic collaborations with Microsoft to bring its services platform to market. And a collaboration with OpenAI will integrate its technology into the Humane device.
Latest funding: $100 million, Series C
Lead investor: Kindred Ventures
Notable investors: Sam Altman, founder of OpenAI, Microsoft, LG Technology Ventures
Other investors: SK Networks, Volvo Cars Tech Fund, Qualcomm Ventures
Funding plans: Humane said the $100 million raise will accelerate its mission of delivering "the next era of personal mobile computing, which will be one driven by AI."
-
Startup: SOCi - San Diego-based marketing platform for multi-location brands.
SOCi wants to create AI-powered marketing tools. The company recently launched Genius, created using OpenAI's API, to provide instant responses to online reviews.
Latest funding: $120 million
Lead Investor: JMI Equity
Other Investors: Vertical Venture Partners, Blossom Street Ventures, strategic investor Renew Group Private Limited
Funding plans: In addition to its investment in A.I. technology, SOCi will use the funding to expand into new markets, including manufactured goods.
-
Startup: Mythic - Austin, Texas AI chipmaker Mythic makes hardware that powers computer vision use cases. Its M1076 chip caught the attention of the likes of the U.S. Air Force and Lockheed Martin.
Mythic had disappeared amid a crowded market but has now reemerged with plans to launch its next-gen chip, the M2000.
Mythic has a new hand on the helm, with co-founder and CTP Dave Fick stepping into the CEO seat.
Latest funding: $13 million
Investors: Atreides Management, DCVC, Lux Capital, Catapult Ventures, Hermann Hauser Investment
Funding plans: Mythic said the investment will bring the M2000 to market. The company plans to further grow its headcount in 2024 as the M2000 series nears production.
-
Startup: Unitary - Startup building context-aware AI and multimodal machine learning methods for online safety.
Unitary's AI analyzes user-uploaded videos uploaded to social media platforms. The models then flag potentially harmful content including hate speech.
Latest funding: $8 million
Lead investor: Ian Hogwarth at Plural
Other investors: GoCardless founder Matt Robinson, Metaswitch Networks former CTO Chris Mairs and former Instacart president Carolyn Everson
Funding plans: Unitary said the funds will be put towards new and existing partnerships, expanding its team including establishing a U.S. presence and further refining its proprietary AI.
-
Startup: Aiberry - Seattle-based startup developing AI-powered mental health screening tools.
Aiberry's platform houses an AI-powered therapeutic assistant which conducts conversations with a patient to detect mental health disorders by analyzing what is being said, the speech patterns being used subtle changes in facial expressions.
Lead investor: Confluence Capital Group
Other investors: Ascension AI
Funding plans: The new funds will be used to accelerate the adoption of the Aiberry platform.
-
Startup: Prelaunch.com - Armenian product validation platform that tests the market demand before the launch of a product.
Prelaunch allows brands to define the price, identify the target audience and gather early customer feedback.
Latest funding: $1.5 million
Lead investor: Big Story VC
Other investors: Formula VC, Granatus Ventures, BANA, and Vahe Kuzoyan, co-founder of Service Titan
Funding plans: Prelaunch is eyeing an expansion to the U.S., as well as wanting to improve its product's capabilities.
-
Keep up with the ever-evolving AI landscape
Unlock exclusive AI content by subscribing to our newsletter!!
You May Also Like
---