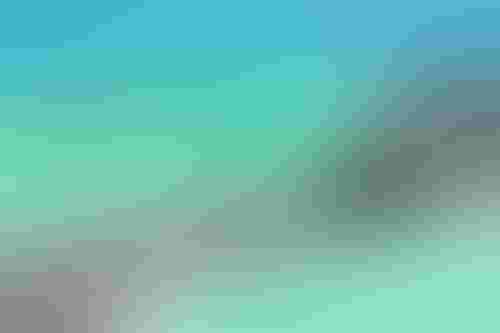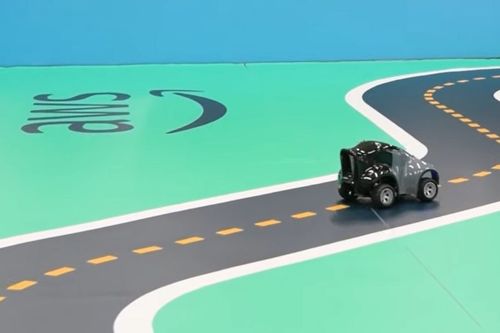 Dstl researchers were just one second off the AWS DeepRacer's record.
Data scientists and engineers from the U.K.'s Defence, Science and Technology Laboratory (Dstl) were recently tasked with using AI to train a car to navigate a racecourse.
The project was undertaken in partnership with AWS and its DeepRacer program, which is designed to test reinforcement learning models in vehicles. Normally, DeepRacer is designed to teach those with little or no experience in AI about the technology and to grow their skills.
But in this instance, some of the country's top AI minds had three days to train a 1/18th scale car using reinforcement learning to navigate a track 26 feet by 17.
Dstl boffins managed to complete the racetrack – with the fastest time recorded coming in at 865 seconds.
The event gave participants "the opportunity to engage with new technologies which are going to be really important to us in the future," a Dstl organizer said.
The DeepRacer car is designed as a four-wheel-drive monster truck chassis. It houses 360-degree Lidar, 4GB of RAM and four-megapixel cameras. The 1/18th scale car runs on a lithium polymer battery.
It is trained in virtual environments, learning from actions it is programmed to take and then rewarded for being correct.
DeepRacer cars use a six-stage neural network that takes pixels from an image, which then feeds the data through a feature extractor that is sent to a policy network to determine a corresponding action.
To showcase the potential of the project, AWS hosts events where professional data engineers train and test the tiny vehicles – with Dstl scientists managing to secure track times within a second of the DeepRacer record speed.
DeepRacer was showcased at the AWS Summit in London back in April – where AI Business caught one of the cars crashing straight into a wall.
"DeepRacer is a fun and exciting way for people to get started with reinforcement learning," AWS account manager Shea Hindman said. "One of the real arts of creating a winning DeepRacer model is the difference between virtual and reality."
Keep up with the ever-evolving AI landscape
Unlock exclusive AI content by subscribing to our newsletter!!
You May Also Like
---