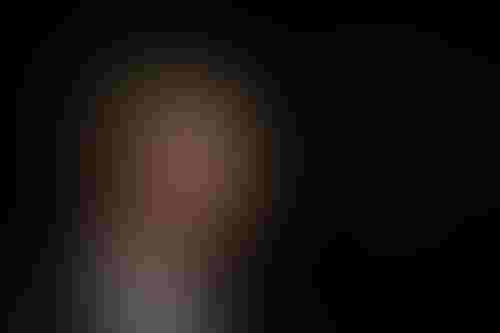 Amid a slowing economy, AI is crucial for revenue and profit growth.
Meta CEO Mark Zuckerberg is setting his sights on AI and the metaverse as key drivers for the company's future, in the face of a maturing business model, increased competition and macroeconomic headwinds.
The company's social media platforms – Facebook, Instagram, WhatsApp – are using AI to do such things as improve their content recommendation engines, refine measurement metrics, enhance creativity and targeting tools for advertisers and users, among other purposes.
In the company's second-quarter earnings call, Zuckerberg said Meta will more than double the percentage of content that AI will recommend to Facebook users, from 15% to at least 30% by the end of 2023. Currently, news feeds are dominated by what users themselves post.
Also, "advances in AI enable us to deliver better personalized ads while using less data. It powers automated messaging and creation tools that let businesses run better performing campaigns," Zuckerberg said.
Meta's recommendation engine will differ from those of competitors: It will not only include short-form video but also text, links, photos, content shared in groups and discussions in comments. Meta will use AI to "unpack" the meaning of what a post is about and curate experiences for users. This is "unique" and will "create a lot of value," he continued.
COO Sheryl Sandberg, who is stepping down in the fall, added that AI and machine learning are a "really important part of how we improve our ads ranking and measurement capabilities. … AI is also an important part of how we continue to grow video monetization."
Meta is using AI to recommend videos to users in Reels, its short-form video app akin to TikTok. It also launched AI-based tools to make it easier for users to create video ads for Instagram stories, Sandberg said.
Related story: Meta COO Sheryl Sandberg stepping down
The focus on AI comes as Meta reported its first ever year-over-year revenue decline, down 1% to $28.8 billion in the second quarter including currency exchange fluctuations. On a constant currency basis, revenue rose 3% but still fell below Wall Street's expectations. Net income declined by 36% to $6.7 billion ($2.46 per share). Facebook monthly active users rose 1% to 2.93 billion from 2021 but was down slightly sequentially.
Meta also warned that third-quarter revenue will be softer than expected, including that for Reality Labs, its virtual and augmented reality arm.
Morningstar analyst Ali Mogharabi said in a note that economic uncertainty, impact of Apple's data privacy changes (advertisers have to ask users' permission to track them) and increasing competition had hurt Q2 results. However, "we believe Meta's network effect remains intact" with further monetization of Reels and an economic turnaround to return Meta revenue to growth in the low- to mid-teen percentages starting in the second half of 2023.
Meta also announced that CFO David Wehner will become the chief strategy officer starting in November while Susan Li, currently vice president of finance, will be the new CFO.
Upon rebranding the company last year, Meta has sought to position itself as a metaverse-focused business, pivoting towards immersive experiences and virtual and augmented reality.
Meta AI stays busy
Meta's increased AI investments have led to its AI research team developing a swath of language models of late, covering everything from protein folding to editing Wikipedia pages.
The most recent of these is ESMFold – a model designed to rival DeepMind's AlphaFold when it comes to accurately predict protein structures. Also, the company published Sphere, an AI model that can sift through thousands of Wikipedia entries to determine the accuracy of citations. The model is even trained to offer more accurate citations to replace incorrect ones.
A week prior to its citation model reveal, Meta, showcased NLLB-200 – which can translate over 200 different languages. NLLB is designed to improve machine translation capabilities. In early June, Meta exhibited LegonNN, a model designed to allow developers to reuse modules when building machine learning architectures.
June also saw its AI team release OPT-66B – an open source, 66 billion parameter version of its OPT language model. The differing-sized models let researchers study the effect of language model scaling, Meta said.
And that same month, Meta and University of Texas (Austin) researchers published three open source AI models for the audio-visual understanding of human speech and sounds in videos. The models are designed to improve acoustics for augmented reality experiences.
Keep up with the ever-evolving AI landscape
Unlock exclusive AI content by subscribing to our newsletter!!
You May Also Like
---