With 5G, computer vision has found the perfect match
With 5G, computer vision has found the perfect match
Malou Toft from Milestone Systems outlines how computer vision systems may evolve when paired with 5G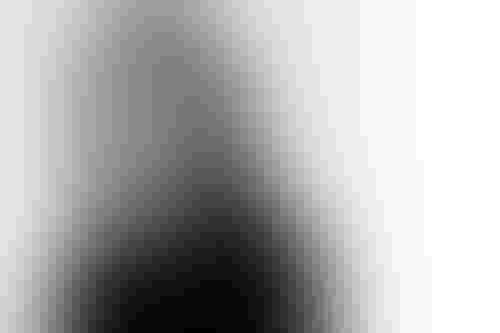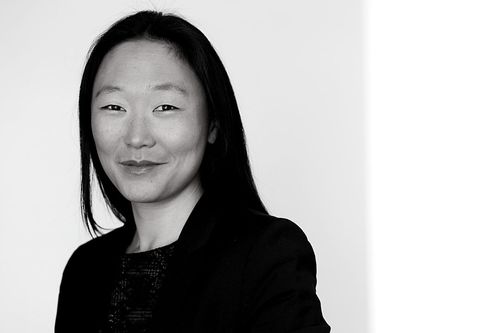 Malou Toft from Milestone Systems outlines how computer vision systems may evolve when paired with 5G
The rollout of 5G network infrastructure in the UK is well underway with 81 percent of the population predicted to have access to 5G signal by 2023 and 100 percent by 2025.
The 'killer app' for 5G will be video that helps businesses make well-informed decisions and react quickly to events.
The way organizations operate is becoming more reliant on strong connections and useful data. This trend has accelerated in the last couple of years.
Indeed, EY recently found that the pandemic has increased 52 percent of business leaders' interest in 5G and another emerging technology, the Internet of Things (IoT).
Almost three quarters (74 percent) of leaders feel that 5G will be core to their business processes within the next five years. And 69 percent of leaders see 5G as a key way to overcome the negative impacts of the pandemic.
Rise of the IoT
In 5G's wake, the IoT era will really come into its own. It will be part and parcel of our daily lives, powering how we travel, work, socialize, run our homes, and so on.
And it is clear that its applications will go beyond simply downloading a movie in seconds to your smartphone.
Enabled by the high bandwidth connections it will also increase the number of organizations using high-quality, real-time video and advanced video analytics.
It will enable our homes, businesses, and cities to work better, as camera and sensor data tell us what's happening, what can be improved, and how to plan for the future.
Eyes on the ground
Let's take a step back to understand why visual data will be one of the major use cases for 5G.
In fact, over 50 percent of the human brain is devoted to processing visual information.
Our eyes are how we interact and understand the world — and the same applies to our data-driven decision-making. In short, you cannot be confident that you're making the right decisions if all you're seeing are numbers on a screen.
That's where visual data comes in. For us to make better-informed decisions in the future (and for artificial intelligence to effectively automate processes) we'll need high-quality visual data to see what's happening on the ground.
So, cameras will be at the epicenter of the upcoming IoT era and they will rely on a fast, consistent connection in order to relay their information back to decision-makers.
Indeed, 84 percent of businesses in UAE and Europe plan to deploy advanced video technologies within the next two years, according to new research conducted by the global market intelligence firm IDC and sponsored by Milestone Systems.*
Video tech moving to the core of IT
In an IoT fuelled future, cameras will not only monitor what's happening but facilitate the automation of various complex processes in play.
For example, building management could assess facilities' use over time based on video and sensor data to understand how to plan their next office or where efficiencies could be made.
A certain hot desk area might be underused, or where usage is high, an extension could be planned. Likewise, security, cleaning, and maintenance schedules could be linked to how often a space or equipment is actually used, by analyzing video footage of the building in use.
A central hub is needed, where all sensor and video data (plus, optionally, social media data, live chat feeds, and visitor logs) can be consolidated for quick review.
Video management systems will evolve, from a security system that manages different cameras on-site to a value-driving solution that connects the IoT with AI and machine learning.
Building trust is critical
All these new opportunities with 5G and IoT also bring great responsibilities.
For example, all organizations will have a responsibility to mitigate any risks involved in using IoT and visual data.
Among others, this means storing it securely, limiting access to (and the collection of) personally identifiable information, and clearly communicating the use of data to stakeholders (including the public).
It is an exciting time for those digitizing their businesses and calling on video to create gain greater insights and efficiencies.
A wide blue ocean of opportunities exists as long as organizations maintain adequate procedures and standards for data use and protection.
Trust must be a key focus for all developers and buyers of new technology. If people don't have confidence in your new processes and technology, they will not engage fully with it, they will find ways to avoid using it, and your strategy will fail.
* IDC White Paper, sponsored by Milestone Systems, Unlocking a videoempowered new next, doc #EUR148161021, September 2021
Malou Toft is EMEA VP at Milestone systems. She joined the firm following an extensive career at the Scandinavian telecommunications company Telenor Group. She finished her time there as a senior director in Telenor Denmark's B2B division, where her responsibilities included product management and digital transformation.
Keep up with the ever-evolving AI landscape
Unlock exclusive AI content by subscribing to our newsletter!!
You May Also Like
---