Be fast or be last: Lessons in analytics learned from Formula E racing
Be fast or be last: Lessons in analytics learned from Formula E racing
Be fast or be last: Lessons in analytics learned from Formula E racing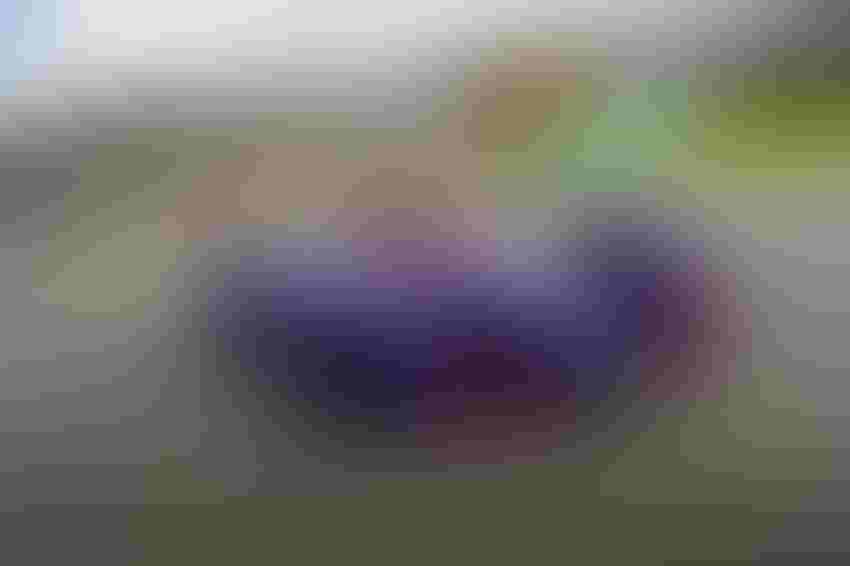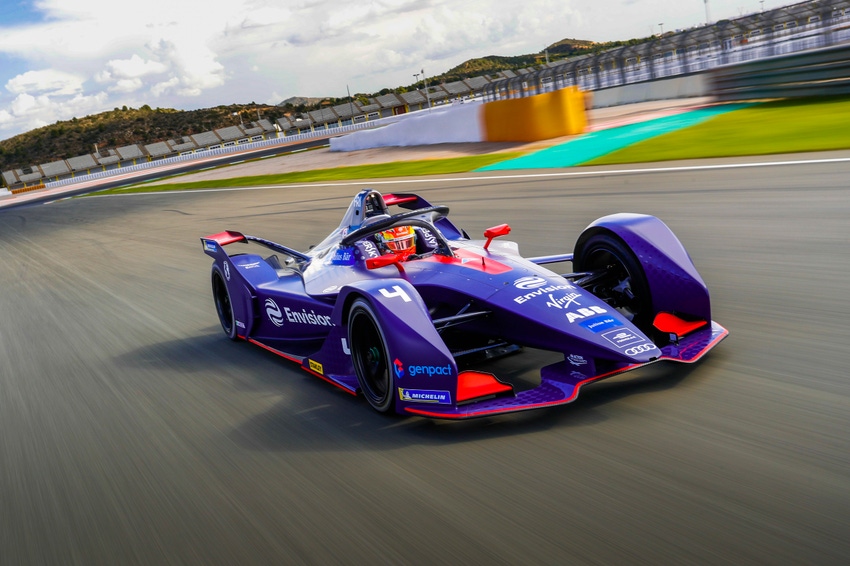 by Dr. Armen Kherlopian, Genpact
Like almost any industry, racing produces a ton of data – all of which can be used to make better decisions if aggregated, analyzed, and evaluated effectively.
Envision Virgin Racing team has always recognized the opportunity data presents, putting data-driven insights at the center of its decision-making. The ABB FIA Formula E Championship's fifth season was no exception: Envision Virgin Racing partnered with Genpact, a digital transformation firm, to combine the latest in vehicle technology and advanced analytics powered by artificial intelligence (AI). The goal? To enhance its racing strategies and performance.
The results have been impressive. New insights and strategies have contributed to improvements in energy efficiency and driver performance in races, and strengthened the quality of competitive intelligence. Organizations across industries can learn from Envision Virgin Racing's success, following strong results on the track where both drivers have won races (the only team to achieve this) and been among the top three positions for most of the season, finishing third.
To
replicate a similar approach to data and analytics, organizations must put data
at the center of their operations. This means:
Considering all the ways data can be analyzed

Addressing any organizational barriers that might impede data
projects

Incorporating analytics into all planning and decision-making
activities
The
best decisions are backed by data. Even industries with a strong foundation of
data and analytics need to continuously evaluate if they are leaving valuable
information on the table.
Consider – and reconsider – all data sources and the value they may provide
With all the developments in AI and
analytics technology in recent years, unstructured or alternative data that
would previously have been unusable can now provide a competitive advantage.
This was true for Envision Virgin Racing, which, by considering all its potential data sources, was now seeing its own analysis in a new light and getting deeper insights from information that it hadn't previously considered.
For example, Genpact recognized that
there was an opportunity to unlock valuable insights from GPS data, which is available
to all Formula E teams, but had not previously yielded actionable findings. The
two teams used advanced analytics to find new ways to review and process the
data to reveal drivers' characteristics and help predict how they might behave
on a particular city track. Genpact also helped Envision Virgin Racing analyze
information sources in new ways, such as using visualization tools so the team
can "see" the data better.
Many organizations face similar data challenges. There's a big difference between having data and having data that's usable. It's important to invest the time to try different analytics and AI approaches, particularly in critical areas for development, like solving a constrained resource issue, or identifying the next customer trend. By accepting the iterative nature of these projects, demonstrating agility with algorithms and working around the limitations of legacy systems, companies can unlock actionable insights even from unstructured data. Whether its cutting milliseconds off a lap time or reducing the product development cycle, these insights can provide the competitive edge organizations need to win.
Address organizational barriers
Even after mining usable data, a data project can fail if internal barriers prevent action based on those insights. To establish an organizational structure that can incorporate such insights, leaders should create a data-focused vision for the company that breaks down silos and encourages data sharing across teams.
Consider something as basic as invoicing, for example. Invoices are often treated merely as something to be processed, but there's a lot of information within them that may help companies with competitive intelligence to grow their business – if they only thought of it that way. From insights on vendor trends, information on cash flow and payment patterns, and potential supply chain issues, invoices can be a source of strong predictive insights when processed with that mindset.  Accounting teams should think about how the data from these documents might aid another team or department and automate the sharing of that data, so that it is available when needed.
Teams should also consider when to empower decision-making at the point of data collection. In the case of Envision Virgin Racing, the engineering team can quickly process insights and make decisions during races, which helps drivers in the moment, and in their ongoing development. Outside of the races, decision-making reverts to a more traditional structure.
Incorporate data throughout
decision-making
Data and analytics projects may be
time-intensive, but they have a profound impact throughout planning and
decision-making. And, once an organization has built an algorithm, it can be
used across the same data processing pipeline time and time again.
Data should guide every decision within the organization, from long-term strategy to its daily operations. To help manage energy in a timed Formula E race, Genpact and Envision Virgin Racing use the analytics engine they built to better predict how many laps they will face as part of their race strategy. The team must take into account all the factors that can impact a race – analyzing data from the cars, drivers, and tracks, and external data from weather reports – to narrow in on the total number of laps so the team can make the most of its cars' energy and not run out before the finish line. The results for each race and performance analyses then feed into the plans for the next E-Prix.
As the business landscape continues to evolve, yesterday's differentiators are no longer enough to break through the competition. Today's customers demand seamless, tailored experiences, corporate accountability, and an increased focus on purpose – all combined with the latest innovations in technology. Increasingly, companies are turning to data, structured and unstructured, internal and external, traditional and alternative, seeking that competitive edge. Any organization that is forgoing the opportunity to use data to overcome its own challenges risks losing the race.
Dr. Armen Kherlopian is chief science officer at Genpact, a global

professional services firm focused on delivering digital transformation.
Keep up with the ever-evolving AI landscape
Unlock exclusive AI content by subscribing to our newsletter!!
You May Also Like
---