$300m Eric and Wendy Schmidt Center to use machine learning for biological research
$300m Eric and Wendy Schmidt Center to use machine learning for biological research
$150 million from Schmidt family to use AI for healthcare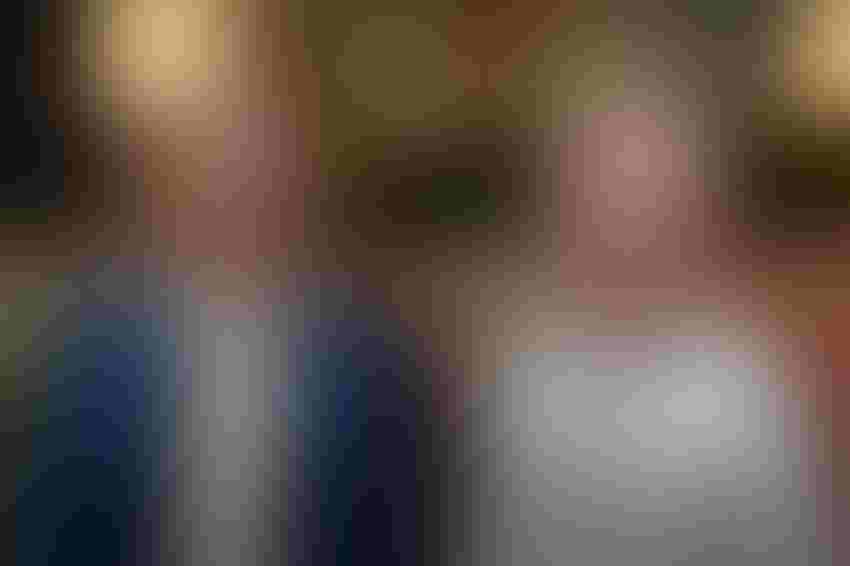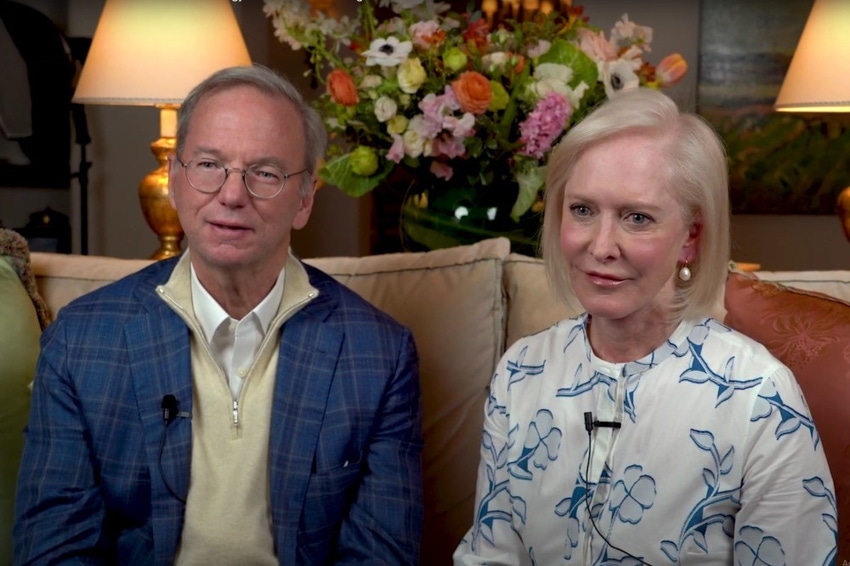 With $150m from Schmidt family
The Broad Institute of MIT and Harvard has set up a new research center to study the intersection of machine learning and biology, looking to apply the recent advances in artificial intelligence and big data to improve human health.
The Eric and Wendy Schmidt Center was funded with a $150m endowment from its namesakes, as well as a matching $150m from The Broad Foundation.
Billionaire Eric Schmidt was the CEO of Google from 2001 to 2011, and has since spent an increasing share of his time consulting for the US government and military community. From 2019 to 2021, Schmidt chaired the National Security Commission on Artificial Intelligence.
The donation was made through the Schwab Charitable Fund, which helps donors gain tax deductions on the money they give away.
Because even billionaires get old, sick, and die
"By connecting clinicians with biotechnologists and data scientists trained in diverse areas — from mathematics to computer science, electrical engineering and computational biology — we can begin to gain unprecedented insights into the biology of cells, tissues and organisms," co-director Caroline Uhler said.
"The life sciences are in the midst of a data revolution," the other co-director, Anthony Philippakis, added. "This is a unique moment in time, one where we can bring the modern tools of machine learning to bear on questions of fundamental importance to biology and medicine."
The Schmidt Center argues that just as machine learning and cloud computing have advanced dramatically, so has our ability to generate huge amounts of data through DNA sequencing, single-cell genomics, and advanced medical imaging. These two fields have developed in parallel for years, but now could be brought together to unlock significant healthcare advances.
The Center is not alone in this belief – speaking at the AI Summit London last year, GSK's Dr. Hal Barron predicted that machine learning would make a major genomic breakthrough within two years.
Arguably, it took just three more months to reach that breakthrough. In late November, Alphabet's DeepMind created an AI system that could predict the structure that proteins will fold into. "This computational work represents a stunning advance on the protein-folding problem, a 50-year-old grand challenge in biology," Nobel laureate and President of the Royal Society, Professor Venki Ramakrishnan, said at the time.
"It has occurred decades before many people in the field would have predicted."
Others are trying to use AI to advance healthcare, notably gene sequencing luminary George Church, who last year launched a new company to do just that.
The Schmidt Center will do much of its work in the open, releasing research to the public. But it also plans to work with industry, including Schmidt's former employer – teaming up with DeepMind, Verily, and Google Research, as well as Microsoft, IBM, Intel, Mila, Genentech, and others.
"Biology is now producing data at previously unimaginable scales — but our ability to understand and interpret that data hasn't kept pace," Todd Golub, director of the Broad Institute, said.
"Adapting the methods of machine learning for biology will give scientists the chance to understand the programs of life, and the Eric and Wendy Schmidt Center will enable new partnerships between academia and industry that can greatly accelerate our progress."
A brief history of Eric Schmidt
Eric Schmidt, also a Broad Institute board member, made his first billion at Google. He was brought in as 'adult supervision' to help run the company while its young founders focused on product, after spending years as CEO of software and services giant Novell – presiding over its slow decline.
At Google, already an incredibly fast-growing and profitable business, Schmidt helped steer the company through its initial public offering and aggressive global expansion.
He oversaw crucial acquisitions, including DoubleClick, YouTube, and Android. These solidified the company's grip over the advertising and video markets, and kept the search engine on top as users transitioned to smartphones.
But with Schmidt also on the board of Apple, and thus having access to early prototypes of the original iPhone, his decision to buy and fund Android while aware of its upcoming rival has been the subject of much consternation.
Schmidt also tried to acquire Groupon for $6bn, but the business – which is now worth significantly less – rejected the proposal.
While Google managed to ride the wave to smartphones, it missed the rise of cloud computing and social media. It was late to launch Google Cloud, despite likely being responsible for the largest computing infrastructure footprint in the world at the time – ceding a trillion-dollar market to Amazon Web Services and Microsoft Azure.
In social media, the company was outbid by Microsoft to take a small stake in Facebook back in 2007, and launched several failed competitors.
Most notable was Google+, conceived during Schmidt's reign, but launched in the first few months of successor Larry Page's tenure. Around the same time, Google closed the disastrous acquisition of Motorola Mobility, a $12.5 billion deal that was mostly written off.
With founders Page and Sergey Brin majority shareholders in the company (by voting class, not ownership), it was never entirely clear how much control Eric Schmidt had over the sprawling business.
In 2010, the CEO admitted that he was against Google creating a browser or an operating system, but the founders launched Chrome anyway. Development of both projects was headed by Sundar Pichai, who would go on to become Google's CEO in 2015.
But Schmidt's disagreement with Google's founders is thought to have come to a head in 2010, according to 'Googled' author Ken Auletta. Schmidt grew upset when the two decided to pull out of China, following censorship of the search engine, and then-unprecedented state-sponsored hacks of the company's network. The disagreement over leaving the huge market is thought to have led to Schmidt's departure the next year.
He stayed on as executive chairman of Google, later launching into the same role at newly-formed Alphabet.
While at Alphabet, Schmidt focused on what he believed was the greatest threat to Google: the government. He expanded ties to the Obama administration, building a wildly successful relationship that may have stymied antitrust investigations. He proved less adept at winning over European regulators – despite an expensive lobbying campaign and charm offensive, the company was ultimately slapped with multi-billion dollar fines, and restrictions.
Relationships soon turned sour in the US, too. Riding high after his success with the Obama administration, Schmidt campaigned openly for Hillary Clinton – and was photographed on the night wearing a Clinton staff badge. He also funded The Groundwork, and Timshel, a data analytics company that appeared to be somewhat like the UK's 'Brexit-winning' Cambridge Analytica, but for the center-left.
Then Trump won the presidency. Already suspicious of the liberal Silicon Valley tech giants, and advised by billionaire Peter Thiel – who had spoken out against Google and Schmidt directly – Trump was believed to have been displeased by Schmidt backing the wrong horse.
Doors in the US government that had been open, were suddenly closed. At the same time, Schmidt's open sexual relationships and the fact that under his supervision the company failed to act on numerous sexual misconduct allegations against senior staffers proved even less popular following the MeToo revelations.
Schmidt stepped down from his role as executive chairman in 2017, and as technical adviser in 2020. He retains a significant stake in Google.
In 2017, he was also ousted from thinktank New America Foundation, after it was discovered Schmidt had helped squash research praising the European Union's penalty against Google. The thinktank had received millions from Google.
But he was not done yet. Schmidt would go on to chair the Defense Innovation Advisory Board for the Defense Department, as well as the National Security Commission on Artificial Intelligence. There he would push for greater collaboration between defense and tech communities.
Last year, New York's governor Andrew Cuomo announced that Eric Schmidt would lead a commission looking into re-imagining the state as it rebuilds after the Covid-19 pandemic.
"The pandemic has shown us that prioritizing science, innovation, and research is one of the greatest investments we can make in our future," Eric Schmidt said, following the creation of a center in his name.
"The Broad Institute is uniquely fertile ground for cultivating a center of excellence in this new field."
Keep up with the ever-evolving AI landscape
Unlock exclusive AI content by subscribing to our newsletter!!
You May Also Like
---