AI News Roundup: Google Wants Your Website Data for AI Model Training
AI News Roundup: Google Wants Your Website Data for AI Model Training
Also - Getty finally gets in the generative AI game and Spotify CEO outlines the scope of generative AI music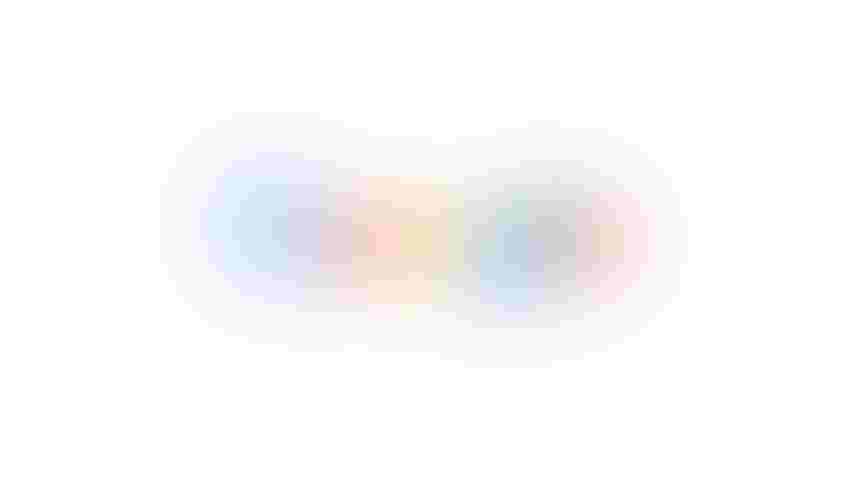 AI Business brings you the latest news and insights from across the AI world.
This week's roundup covers Google's plans to allow sites to opt out of having their platform data used for training its AI models, among other developments.
To keep up to date with coverage of all things AI, subscribe to the AI Business newsletter to get content straight to your inbox and follow the AI Business Podcast on Apple and Spotify.
Google unveils new AI web-crawling opt-out
Google is allowing website publishers to opt out of having their data used to train its AI models. Sites that opt out will still be accessible through Google Search.
The company is rolling out a new 'Google-Extended' tool that allows sites to get scraped and indexed by crawlers but won't have their data used in the development of its Bard model, among other AI systems the company is working on.
Danielle Romain, Google's vice president for trust, wrote in a blog post that with Google-Extended, website administrators can "choose whether to help these AI models become more accurate and capable over time."
Google-Extended can be accessed via robots.txt, a text file that tells crawlers whether they can access the site.
Google's announcement follows a similar move by OpenAI, which launched a new web-crawling initiative in August, although like Google-Extended, sites can opt out.
Getty finally gets in on generative AI
Getty Images is launching a commercial image generation tool.
Generative AI by Getty Images is trained solely on content from Getty's own library and is designed for customers to explore image generation with full protection and usage rights.
Visuals downloaded via the new AI tool will receive Getty Images' standard royalty-free license - which includes representations and warranties, uncapped indemnification, and the right to perpetual, worldwide, nonexclusive use in all media.
Content generated by the tool will not be added to existing Getty Images and iStock content libraries for others to license. Contributors will be compensated for any inclusion of their content in the training set.
As rivals Shutterstock and Adobe raced ahead on generative AI, Getty has taken a more cautious approach. CEO Craig Peters said the company has "worked hard to develop a responsible tool that gives customers confidence in visuals produced by generative AI for commercial purposes."
Spotify will not entirely ban all AI music
Spotify will not ban AI-generated music from its streaming platform, CEO Daniel Ek said.
The Spotify chief told the BBC that tracks that feature AI-powered autotune will not be taken down.
However, he confirmed that AI used to mimic artists was not acceptable on the platform. Spotify took down a track earlier this year that featured AI-generated vocals that mimicked Drake and The Weeknd.
Ek decided to tread a middle ground - music created by AI that does not impersonate an artist but is influenced by them.
The Spotify CEO told the BBC that the company has "a very large team" working on the issues related to AI music. He added: "It's going to be tricky."
Anthropic gives BCG analysts Claude access
Claude developer Anthropic is teaming up with Boston Consulting Group (BCG) to bring its AI tools to clients.
The strategic collaboration will give BCG consultants and clients direct access to Anthropic's Claude 2 model. Using Claude, BCG staff can summarize hefty research documents and analyze data at speed.
The deal will also see BCG facilitate pilot programs for enterprise clients to test, using Claude.
"Enterprise leaders today want to tap into AI's transformative potential while managing risks responsibly," said Neerav Kingsland, head of strategic partnerships at Anthropic.
Anthropic's BCG deal comes the same week that Amazon took a minority stake in the startup for some $4 billion.
Microsoft touting nuclear energy to power its data centers
Microsoft wants to power its AI data centers with nuclear energy. The company posted job listings looking for someone to assess how nuclear energy could be used to power its sites.
First reported by DCD, the tech giant is looking at using microreactors to power its cloud and AI data centers.
AI requires vast amounts of compute to train and subsequently run, and data centers already emit large amounts of greenhouse gas. Microsoft is looking to run its sites on cleaner energy and wants a 'principal program manager for nuclear technology' to assess the potential of using nuclear energy.
Keep up with the ever-evolving AI landscape
Unlock exclusive AI content by subscribing to our newsletter!!
You May Also Like
---