Amazon to Invest $4 Billion in OpenAI Rival Anthropic
Amazon to Invest $4 Billion in OpenAI Rival Anthropic
In one move, AWS challenges the Microsoft-OpenAI juggernaut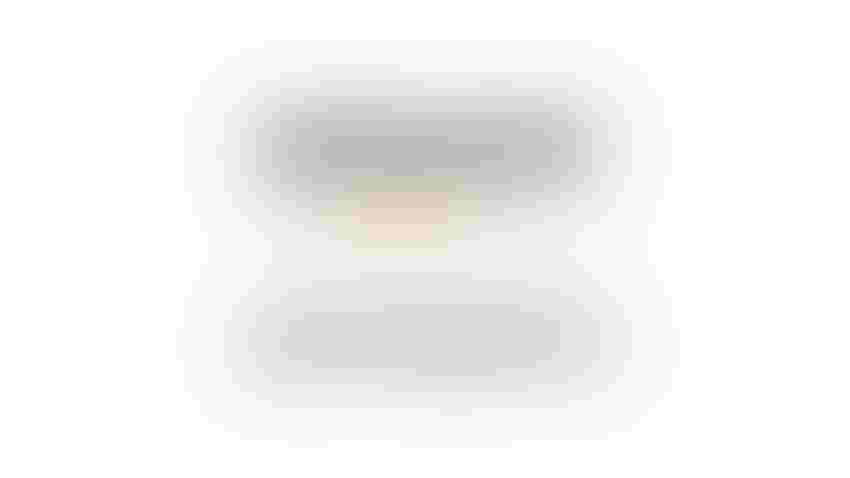 At a Glance
Amazon invests $4 billion in OpenAI rival and Claude developer Anthropic, an AI startup focused on safer outputs.

Anthropic's Claude and Claude 2 will be accessible via Amazon Bedrock, as part of a wider integration of its models into AWS.
Amazon is investing $4 billion in OpenAI rival Anthropic and incorporating the AI startup's products into AWS, creating a partnership that will rival the Microsoft Azure-OpenAI juggernaut.
The investment is the largest ever single fundraise for the developer of ChatGPT-rival Claude, which until now has raised a total of $1.6 billion since its founding in 2021, according to Crunchbase. Amazon is taking a minority stake. Previous investors in Anthropic include Google and Salesforce, but at much smaller amounts.
Anthropic and Amazon said they will collaborate on building foundation models. AWS will become Anthropic's primary cloud provider despite the startup penning a deal with Google Cloud earlier this year. However, it is not uncommon to have a multi-cloud strategy, which is used by 87% of companies, according to a report by Flexera.
Anthropic is also expanding the services of its Claude foundation model on Amazon Bedrock, a fully managed service that makes foundation models from Amazon and other AI startups available to clients through an API. Claude is already available on Bedrock, but enterprise users can now do model customization and fine-tuning – with access to the powerful Claude 2 model coming soon.
Stay updated.
Subscribe
to the AI Business newsletter.
Corporate clients can use Anthropic's models on AWS to build generative AI applications to automate tasks such as developing market forecasts and research reports, enhancing customer experiences and others.
Since being on Bedrock, "Claude has seen significant organic adoption from AWS customers," said Anthropic CEO and co-founder Dario Amodei, in a statement. "By significantly expanding our partnership, we can unlock new possibilities for organizations of all sizes."
While OpenAI is using chips from Nvidia, Anthropic will use Amazon's Trainium and Inferentia to train its foundation models. Anthropic will also have a say in the future development of AWS chips, with input being used to improve future approaches to AI workloads.
The Anthropic partnership plugs a gap in AWS amid a competitive cloud market where Microsoft is leveraging its investment in OpenAI to offer ChatGPT and its other large language models and services to Azure customers. AWS has the highest market share at 32% as of December 2022, according to Statista. Azure is next with 23% and Google Cloud's at 10%.
Anthropic's focus on safer outputs
Amazon made a point of emphasizing Anthropic's "expertise in safer generative artificial intelligence." The startup developed what it calls 'constitutional AI' − where models are trained to answer adversarial questions using a set of principles as a guide, so outputs will be less harmful.
Anthropic was part of the first batch of AI companies that agreed to the White House AI pledge and previously called for more funding for agencies developing standards such as the National Institute of Standards and Technology (NIST).
Anthropic was founded by former OpenAI engineers who were unhappy with the ChatGPT maker's commercial deal with Microsoft. OpenAI has received around $10 billion in backing from Microsoft, with the pair forming a 'strategic partnership' that sees AI models like ChatGPT and DALL-E 3 embedded into Microsoft products.
Now, after raising hundreds of millions of dollars from the likes of Zoom, Google and Salesforce, Anthropic seems to be following a similar path. But despite Amazon investing in the company, Anthropic said its corporate governance "remains unchanged."
"We'll continue to be overseen by the Long Term Benefit Trust, in accordance with our Responsible Scaling Policy," Anthropic said on X (Twitter). The trust consists of five third-party members without any financial interest in Anthropic who will ensure AI models are developed for the "long-term benefit of humanity."
The startup said it is incorporated in Delaware as a Public Benefit Corporation, which permits the board of directors to balance the financial interests of the company with benefits to the public. The trust will hold the majority of the board accountable.
Keep up with the ever-evolving AI landscape
Unlock exclusive AI content by subscribing to our newsletter!!
You May Also Like
---