AI News Roundup: Tech Giants to Open AI Models to Hackers
AI News Roundup: Tech Giants to Open AI Models to Hackers
Also – Google Search adds grammar check, IBM and Cloudflare to fight bots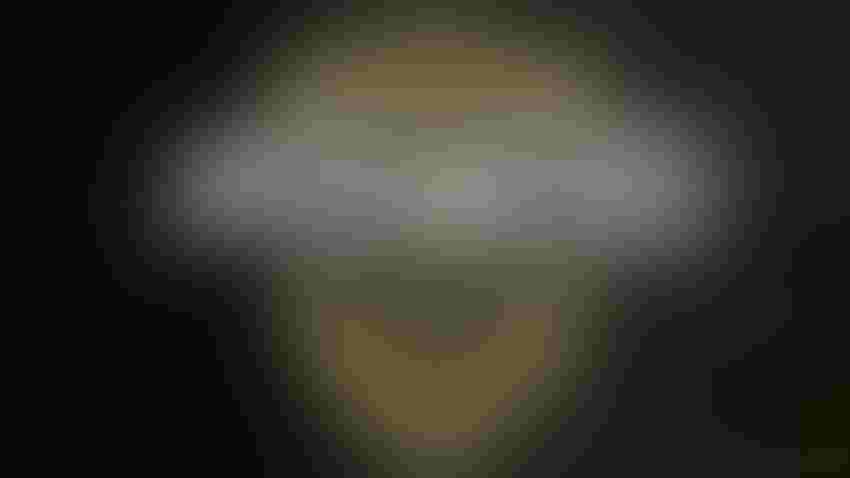 AI Business brings you the latest news and insights from across the AI world.
This week's roundup covers the White House's AI cyber challenge, Google Search's new grammar check feature, among other developments.
To keep up to date with coverage of all things AI, subscribe to the AI Business newsletter to get content straight to your inbox and follow the AI Business Podcast on Apple and Spotify.
White House hosts AI model cyber challenge
In what could be the mother of all red teaming exercises, the White House unveiled a two-year AI Cyber Challenge to put the nation's most powerful large language models through its paces.
Announced at our Black Hat USA conference, the contest will be led by the U.S. Department of Defense's DARPA (Defense Advanced Research Projects Agency).
OpenAI, Google, Microsoft and Anthropic have agreed to let hackers find vulnerabilities in and improve the security of their AI models. There will be $20 million in prizes.
A qualifying event will be held in Spring 2024, where the top 20 teams will enter the semifinals at Def Con 2024, a top cybersecurity conference. From the 20, five will be chosen as finalists. They will receive monetary rewards and also join the final round at Def Con 2025.
From five, three will be chosen as winners and get additional monies. The contest will accept proposals from Aug. 17 until Sept. 19.
The contest was first announced in May. Last month, the White House asked for and received commitments from seven companies that lead in AI to manage AI risks. The administration is also crafting an executive order on AI safety and looking to pursue similar legislation in Congress.
Google Search now fixes your grammar
Google Search now has an embedded grammar checker, which removes the additional step of having to go to sites such as Grammarly for simple checks.
First spotted by 9to5 Google, a news site for all things Google, the grammar checker is easy to activate. Just append 'grammar check,' or 'check grammar' or 'grammar checker' after your search query.
Google will correct wrong grammar or add a check mark if it is grammatically correct.

IBM, Cloudflare to help companies fight bots
IBM Cloud Internet Services (CIS) is now offering Cloudflare Bot Management to fight malicious bot traffic. It is available to companies on the Enterprise Premier Plan.
Cloudflare – which handles 10% to 15% of all internet queries − powers IBM's CIS, incorporating its application security and performance natively into IBM Cloud. CIS helps clients configure their applications to fight against cyber threats like DDoS attacks and data theft.
Bad bots account for at least a quarter of internet traffic, the two companies said, citing statistics from Forrester Research. These attacks are becoming more sophisticated, which they said this new service should mitigate.
The Cloudflare Bot Management service identifies malicious bots using machine learning that creates a 'bot score' for every request in its network. It automatically filters out content scraping and site crawling as well as inventory hoarding and credit card-stuffing.
The Cloudflare service also looks at a company's web traffic to detect and analyze the behavior of anomalies. It uses 'fingerprinting' from millions of internet properties to classify bots without storing this data.
Browser fingerprinting occurs when websites use special scripts to collect user information to uniquely identify the user from billions of others.
TSMC to open €10 billion German chip plant
Behemoth chip foundry TSMC, and three minority partners, will be investing €10 billion ($11 billion) to build a chipmaking plant in Dresden, Germany.
Taiwan-based TSMC is joining forces with Robert Bosch GmbH, Infineon Technologies AG and NXP Semiconductors to build a 300mm chip fabrication plant. The project was developed under the auspices of the European Chips Act, which seeks to diversify chip manufacturing following COVID-19's impact on labor in Asia that contributed to a global shortage of chips.
The plant, called European Semiconductor Manufacturing Company GmbH, will be 70% owned by TSMC and the three partners will each hold 10%.
The fab is aiming to produce 40,000 of 300mm (12-inch) wafers every month on TSMC's 28/22 nanometer planar CMOS and 16/12 nanometer FinFET process technology. It is expected to create 2,000 jobs in the region.
Construction is expected to begin in the latter half of 2024 and chip production is slated to start at the end of 2027.
TSMC did not disclose what incentives it received.
Europe now produces less than 10% of the world's chips  global chip manufacturing capacity, according to the EU. For advanced technologies, such as 7- and 5-nm nodes, all of the global manufacturing capacity is in east Asia (Taiwan and South Korea). The EU seeks to double its global share of chip manufacturing to 20% by 2030.
In June, Intel announced that it was building a "mega-site" chip plant in Magdeburg, Germany in an investment worth €30 billion ($33 billion). Reuters reported that Intel will get subsidies of nearly €10 billion ($11 billion).
Keep up with the ever-evolving AI landscape
Unlock exclusive AI content by subscribing to our newsletter!!
You May Also Like
---