How Baidu's Latest AI Chatbot Stacks Up Against the Competition
How Baidu's Latest AI Chatbot Stacks Up Against the Competition
Baidu, China's Google, says its AI chatbot ERNIE 4.0 is as good as ChatGPT. It is the latest sign that China is gaining ground in a technology the U.S. first developed at scale.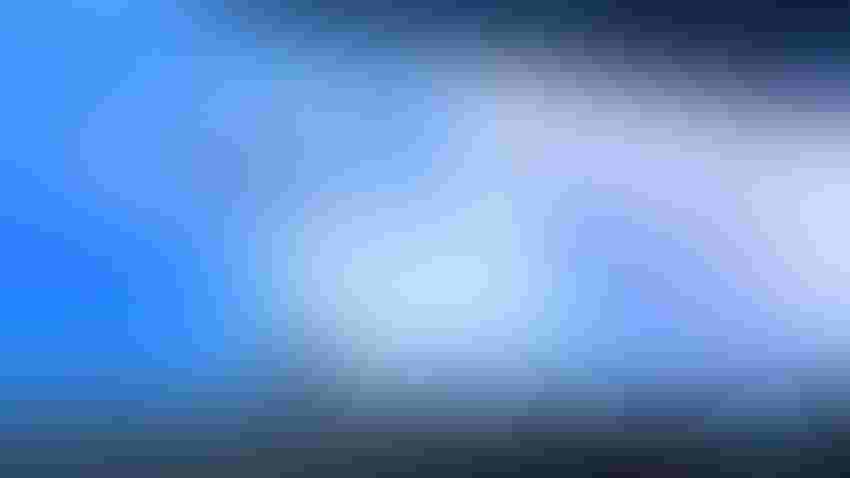 Baidu CEO Robin Li demonstrates Ernie Bot 4.0
At a Glance
Baidu unveiled ERNIE 4.0, which it claims can rival ChatGPT's latest version.

Baidu and other Chinese tech companies are catching up to the U.S. in generative AI, a technology America first developed.
The AI chatbot race between the U.S. and China is heating up.
Chinese tech giant Baidu has unveiled ERNIE 4.0, the newest version of the language model behind its AI chatbot. It stands for Enhanced Representation of Knowledge Integration. Baidu says ERNIE rivals OpenAI's most powerful language model, GPT-4, a sign of intensifying competition from Chinese AI companies on generative AI, a technology first developed at scale in the U.S.
"China's AI advancements have been both impressive and rapid," Ankit Prakash, the founder of the data platform Sprout24, said in an interview. "Over the last few years, they have closed the gap with the U.S., a testament to their heavy investments in research, talent, and infrastructure. While the U.S., spearheaded by companies like OpenAI, has been at the forefront of innovation for a while, China's tech giants, including Baidu, have risen to challenge this dominance. Their speed in prototyping, testing, and deploying AI solutions is commendable."
ERNIE gets "Full Upgrade"
Baidu, China's largest internet search company, showed off the new ERNIE model at Baidu World 2023, the company's annual flagship tech conference that was held in Beijing. Baidu started trials of Ernie Bot, the chat interface for the language model, in March and said it had amassed a user base of 45 million and garnered the involvement of 54,000 developers.
"ERNIE 4.0 has achieved a full upgrade with drastically improved performance in understanding, generation reasoning, and memory," Robin Li, co-founder, chairman, and CEO of Baidu, said at the event. "These four core capabilities form the foundation of AI-native applications and have now unleashed unlimited opportunities for new innovations."
During his keynote presentation, Li demonstrated the bot's four core AI capabilities. ERNIE showcased its proficiency in "Understanding" by providing answers to complex and disorganized human requests and deciphering hidden messages. It also displayed its "Generating" capabilities by quickly producing a variety of content, including text, images, and videos, in response to a simple text prompt and image input.
Li then showed off ERNIE's "Reasoning" abilities by challenging it with complex geometry problems, which it seemingly solved with ease. ERNIE's talent for "Memorizing" and integrating incremental inputs was also showcased as it composed a short story, regularly incorporating new information as it continued writing.
Stay updated.
Subscribe
to the AI Business newsletter.
According to Haifeng Wang, chief technology officer of Baidu, ERNIE 4.0 started beta testing in September based on a limited amount of user input and has since seen its overall performance improved by almost 30%. ERNIE 4.0 is now accessible to invited users on ERNIE Bot, and the API will be available upon application to enterprise clients via the Qianfan Foundation model platform.
Baidu also disclosed its plans to integrate ERNIE and other AI technologies into all of its applications. It rebuilt its app, solutions and products to embed AI natively into Search, Drive, Maps and GBI (Generative Business Intelligence), among others. Similar to Microsoft Bing Chat and Google Bard, Baidu Search aims to "collect and condense information from various web sources, delivering a unified response." However, Baidu Search is multimodal, incorporating "text, images, and dynamic graphs, ensuring answers that are both vivid and succinct."
In particular, Baidu Search is set to offer comprehensive information and features an interactive chat interface to assist users with complex queries.
Debuting in mid-March, Ernie Bot emerged as the inaugural Chinese counterpart to ChatGPT. Subsequently, various Chinese tech giants such as Alibaba and ByteDance followed suit by unveiling their own models. However, all of these offerings required users to endure waitlists or navigate approval systems, rendering these products largely inaccessible to the general public. Citing an undisclosed source, Bloomberg stated that regulatory clearance would be granted to "a select group of companies, including emerging players and established technology giants."
Baidu also unveiled a slew of AI assistants at its conference, including YunYiduo, which can retrieve files, images, videos and other content from cloud drives. Baidu said the assistant can "summarize key information even from different figures appearing in a video, precisely pinpoint the exact frame in the video, render transcriptions, and add subtitles to drastically enhance users' efficiency to extrapolate, summarize, and generate content across various media formats."
Challenging OpenAI
China is working hard to compete with the likes of OpenAI's ChatGPT-4 with a broad range of AI developments, Prakash noted. Companies like Tencent, Alibaba, and SenseTime have made strides in facial recognition technology, natural language processing and autonomous vehicles.
Beijing has also been promoting AI as a critical pillar for its future growth, and its policies reflect this ambition. For instance, Reuters reported in August that China approved the first batch of generative AI services for domestic release, underscoring its commitment to the sector.
The U.S. is trying to hold back China's AI developments by reducing the types of semiconductors that American companies will be able to sell to China. The U.S. Commerce Department recently introduced additional regulations, strengthening the comprehensive export controls initially introduced in October 2022.
The updated rules "will increase effectiveness of our controls and further shut off pathways to evade our restrictions," Commerce Secretary Gina Raimondo said in a statement. "We will keep working to protect our national security by restricting access to critical technologies, vigilantly enforcing our rules, while minimizing any unintended impact on trade flows."
But even in the face of possible chip shortages, ERNIE's development shows China's commitment to advancing AI technologies, Anurag Gurtu, the co-founder of StrikeReady, said in an interview.
"It highlights the intense competition in the global AI race, where both the U.S. and China are striving to lead in AI research and applications," he added. "ERNIE's success underscores China's capabilities in developing cutting-edge AI models tailored to their language and market needs."
China has produced more academic papers on AI technology than the U.S. over the past several years and has more institutions that heavily publish than the U.S., which probably reflects more specific government funding to advance AI, Phil Siegel, CAPTRS founder, said in an interview.
"So we might worry that in the future China will accelerate faster as they apply those academic findings," he added. "But Silicon Valley can take all of the public domain tech and probably help the U.S. keep up. I also suspect that a lot of our Science funding dollars will move toward AI and we will see a ramp of academic work in the U.S. to catch up."
Keep up with the ever-evolving AI landscape
Unlock exclusive AI content by subscribing to our newsletter!!
You May Also Like
---