AI News Roundup: Microsoft, UK Defense Labs Partner on Responsible AI
AI News Roundup: Microsoft, UK Defense Labs Partner on Responsible AI
Also, a new industrial LLM from SymphonyAI, Arm buys a bit of Raspberry Pi and more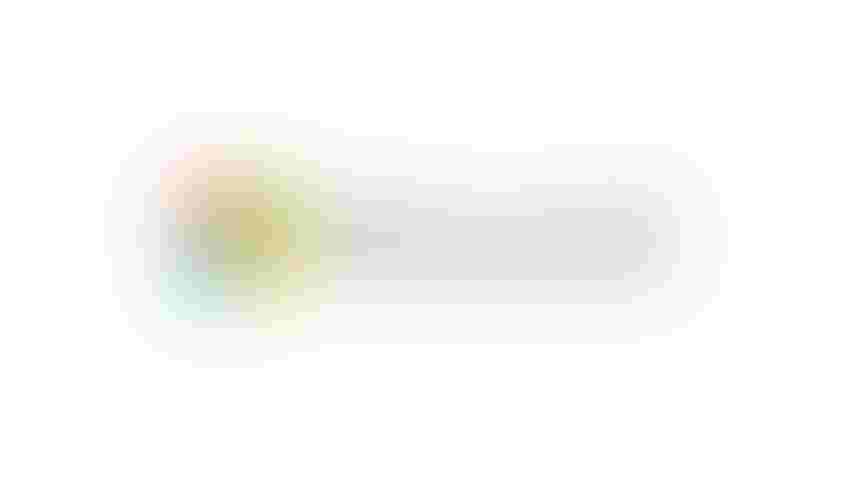 AI Business brings you the latest news and insights from across the AI world.
This week's roundup covers Microsoft's deal with the U.K. defense lab, new large language models and more.
To keep up to date with coverage of all things AI, subscribe to the AI Business newsletter to get content straight to your inbox and follow the AI Business Podcast on Apple and Spotify.
Microsoft partners with U.K. defense labs
The U.K. Defense Science and Technology Laboratory (Dstl) has penned an agreement with Microsoft to collaborate on responsible AI.
The parties have agreed to share skills and exchange technical knowhow to accelerate safe, responsible and ethical adoption of AI.
Microsoft will support Dstl, as well as the Ministry of Defense AI Center, with early access to software engineering roadmaps.
In return, Dstl and DAIC will share their AI concept playbook with Microsoft to identify defense projects the trio can collaborate on.
Professor Steven Meers, Dstl's lead for AI and data science said: "AI is a strategic priority for defense and working with industry is key to supporting our Armed Forces and ensuring they can access safe and responsible AI systems."
Dstl already enjoys a collaboration agreement with Google Cloud.
Arm takes a bite out of Raspberry Pi
Chip designer giant Arm has acquired a minority stake in Raspberry Pi - the company that makes small single-board computers.
Arm has enjoyed a lengthy partnership with Raspberry Pi, with its CPUs featuring in all Pi and Pi Pico lines.
Raspberry Pi offers simple single-board computers - literally just a chip - which users build. Its products are designed to teach people how to build computers as well as skills like coding and electronics.
The new Raspberry Pi 5 contains Arm's Cortex-A76 64-bit CPU, capable of running at 2.4 GHz - around three times better than Raspberry Pi 4.
Paul Williamson, general manager for IoT at Arm said: "With the rapid growth of edge and endpoint AI applications, platforms like those from Raspberry Pi, built on Arm, are critical to driving the adoption of high-performance IoT devices globally by enabling developers to innovate faster and more easily."
New LLM for industrial AI
Enterprise AI SaaS provider SymphonyAI has launched a large language model aimed at enhancing industrial transformation.
Dubbed Industrial LLM, the model was trained on a dataset comprising three trillion data points and aims to improve operational efficiency and decision-making in industrial settings.
Hosted on Microsoft Azure, the Industrial LLM integrates a wide range of manufacturing operation data, from individual assets to global operations.
It is designed to support real-time business outcomes and can be integrated with other systems and data sources.
Industrial LLM can process data including sensor readings, asset details, and maintenance reports. Its self-learning capabilities allow it to adapt in real-time to changing operational variables.
Initially available for private preview, Industrial LLM allows developers to build custom applications through its API. It will also be accessible in the Microsoft Teams AI Library and Azure Machine Learning Studio, and as a learning tool for universities and colleges.
Actors end strike, with AI at the center
This week, actors ended their 118-day strike against Hollywood studios, with AI as one of the main hurdles to a swifter resolution of issues.
The board of the Screen Actors Guild-American Federation of Television and Radio Artists (SAG-AFTRA) approved a contract that called for compensating actors for use of their AI-generated likeness in projects. Their consent must be obtained whether the actor is a top celebrity or performs in the background.
AI reportedly was one of the most divisive issues in the negotiating room, particularly generative AI, according to Entertainment Weekly.
"That was the piece that came together on the very last day, on day 118 of the strike," SAG-AFTRA National Executive Director Duncan Crabtree-Ireland said to reporters. "We feel that there is a robust and comprehensive set of protections for our members against the implementation of AI in the industry. It allows the industry to go forward. It does not block AI, but it makes sure that performers are protected, their rights to consent are protected, and their rights to fair compensation and employment are protected."
The contract is up for ratification by the members.
GitLab beefs up its GitLab Duo suite
GitLab unveiled updates to GitLab Duo, its suite of AI capabilities - including a new natural-language AI assistant.
Among the updates is GitLab Duo Chat, an assistant tool that provides users with real-time suggestions to help analyze code and troubleshoot pipeline failures.
GitLab also announced the general availability of GitLab Duo Code Suggestions, which enables DevSecOps teams to create new code, update existing code and build more secure software faster.
GitLab Duo already contains tools to help with code explanation, root cause analysis and value stream forecasting.
David DeSanto, chief product officer at GitLab said: "To realize AI's full potential, it needs to be embedded across the software development lifecycle, allowing DevSecOps teams to benefit from boosts to security, efficiency, and collaboration."
Visa launches AI advisory service
Payment giant Visa has launched a new advisory service, designed to provide recommendations to clients about generative AI.
The new service will be offered by Visa Consulting & Analytics (VCA), the company's consulting arm. It will leverage VCA's global network of over 1,000 consultants, data scientists and product experts to help clients understand the AI landscape, including the potential role of generative AI.
The new offering will help clients with initial AI discoveries, implementation plans and model design to help meet their business goals.
"AI is not just reshaping industries worldwide – it's revolutionizing them, and the payments sector is at the forefront of this transformation," said Carl Rutstein, global head of advisory services at Visa.
New scientific datasets from Elsevier
Science journals publisher Elsevier has introduced datasets for the life sciences, energy, chemicals and materials industries.
The new datasets are designed to allow researchers and data scientists to build and test AI models for use cases like disease target identification using natural language processing, molecule efficacy and toxicity prediction through neural networks, and predictive modeling.
Elsevier's offering includes application-ready datasets for chemistry, biology and 22 other disciplines, sourced from 19 million full-text articles, 17 million author profiles and numerous other scientific records and patents.
The datasets are being used in various industries for use cases including drug discovery, pharmacovigilance and materials science. They assist in tasks ranging from drug target selection to material property predictions and algorithm training.
Keep up with the ever-evolving AI landscape
Unlock exclusive AI content by subscribing to our newsletter!!
You May Also Like
---