$3 million drone competition tasks innovators to develop autonomous swarms for maritime use
$3 million drone competition tasks innovators to develop autonomous swarms for maritime use
The final will see the five teams conduct live demos in a specially designated marine area off the coast of Abu Dhabi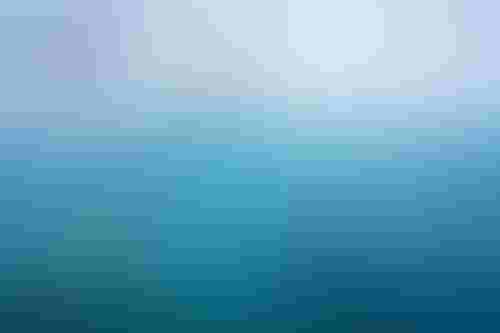 The final will see the five teams conduct live demos in a specially designated marine area off the coast of Abu Dhabi
A handful of lucky innovators could take home more than $3m in prize money as part of a competition to create a swarm of autonomous drones for maritime deployments.
The Maritime Grand Challenge, part of Mohamed Bin Zayed International Robotics Challenge (MBZIRC), will be held in the UAE capital, Abu Dhabi, in June 2023.
International universities, research institutions, companies, and individual innovators have the chance to develop unmanned aerial vehicles that autonomously perform navigation and manipulation tasks in a GNSS-denied environment.
The organizers said the competition will show how Abu Dhabi and the UAE "focus on niche areas of technology while attracting global innovators to stimulate ideas, encourage collaboration, and push boundaries in advanced technologies to find systems solutions to global challenges."
"We are proud that MBZIRC is going global by inviting the best talent from all over the world to participate," said H.E. Faisal Al Bannai, secretary general of the Advanced Technology Research Council (ATRC).
"We have set a tough real-world challenge that will push the participants to the limits of their capabilities."
Unleash the swarm
The challenge itself asks innovators to develop a concept to allow a swarm of UAVs to autonomously identify a target vessel from several similar vessels in open waters, and then offload specific items from the target in the shortest possible time.
Each participating team is required to register online.
The first task will see participants submit a white paper describing the team, its background in the various applicable technologies, and a proposed technical approach.
Those lucky enough to reach the second stage, which begins in August 2022, will complete inspection and intervention tasks via simulation in the presence of a judging committee.
Proof-of-concept videos on different subcomponents of their system would need to be submitted to demonstrate the feasibility of the approach used.
The final will see the five teams conduct live demonstrations in a specially designated marine area off the coast of Abu Dhabi.
"For countries with long coastlines, ensuring maritime safety requires significant investment in sophisticated equipment and highly trained personnel," said Dr. Arthur Morrish, chief executive of ASPIRE, the tech program management pillar of ATRC which is organizing the challenge.
"Using advanced robotic systems can not only help reduce costs but also handle some of the often dangerous tasks performed by humans."
The call for registrations is now open.
AIvast me hearties
The US Navy is among the maritime organizations looking to increase its autonomous capabilities.
Task Force 59, a special unmanned unit in the Middle East, was recently commissioned to combine manned with unmanned systems and AI for maritime operations.
Meanwhile in Europe, BAE Systems, in partnership with British aeronautics firm Malloy, recently unveiled an autonomous drone system capable of performing ship-to-shore logistics.
The T-650 was shown off at the recent DSEI 2021 show, though is not expected to be in the hands of customers until 2023.
Keep up with the ever-evolving AI landscape
Unlock exclusive AI content by subscribing to our newsletter!!
You May Also Like
---