US Navy's AI Task Force to focus on trust in unmanned systems before mission deployment
US Navy's AI Task Force to focus on trust in unmanned systems before mission deployment
Task Force 59's head, Captain Michael Brasseur, previously aided in setting up NATO's Maritime Unmanned Systems Initiative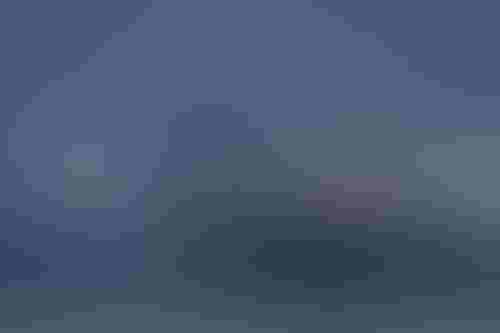 Task Force 59's head, Captain Michael Brasseur, previously aided in setting up NATO's Maritime Unmanned Systems Initiative
The US Navy is set to use off-the-shelf AI systems as part of its new unmanned task force in the Middle East.
Captain Michael Brasseur, who heads the new group, Task Force 59, said his team will first look to gain trust in the systems before deploying them in real missions.
He suggested autonomous tech could be used in tasks ranging from fighting illegal fishing to supporting Houthi forces in the ongoing conflict in Yemen.
"The type of technologies we're looking at are the dual-use maritime robotics, very inexpensive, allow us to get a lot of sensors in the water," Brasseur said at the recent Fed Supernova defense innovation conference, as reported by DefenseNews.
"There's a lot of interest in unmanned [in the Middle East], and once you start bringing in partners you can scale and then start to close some of those gaps."
Sea Guardian and surveillance
Task Force 59 was unveiled in September. It will combine manned with unmanned systems and AI for maritime operations.
The unit will be based at the US 5th Fleet headquarters in Bahrain. The operations of the 5th Fleet and the Naval Forces Central Command (NAVCENT) span 5,000 miles of coastline, stretching from the Suez Canal to the Straits of Hormuz.
The US Navy is no stranger to deploying unmanned systems – such as its Sea Guardian, the maritime variant of the MQ-9B 'Reaper' drone.
The Navy uses its drones for surveillance operations, anti-submarine warfare, and law enforcement actions, like fighting drug trafficking and illegal immigration.
From NATO to NAVCENT
Task Force 59's head, Captain Brasseur, is a former Littoral Combat Ship and Patrol Coastal boat captain. Before becoming the Task Force's inaugural commodore, he was part of the team that set up NATO's Maritime Unmanned Systems Initiative in 2018.
During his panel appearance, Brasseur told attendees his team was set to start testing unmanned surface vessels.
"As we build trust, we'll scale up with more capable assets… and then we'll start to put it on real missions."
He explained this his team is already working with the Marines on the V-Bat, a vertical take-off-and-landing unmanned aircraft system from Martin UAV.
US Marines are hoping to use the V-Bat as a replacement for the Army's current RQ-7 Shadow UAS. Martin UAV secured a Marine Corps contract last September.
The V-BAT can be used in search and rescue operations and disaster management, as well as logistics.
"We think we know what they'll do with it… but never underestimate a sailor or a Marine with a problem: they'll always find a new way to solve that problem. We're just trying to accelerate getting the kit in the hands of the end users," Brasseur said.
BAE Systems, in partnership with British aeronautics firm Malloy, unveiled a similar system at the recent DSEI 2021 show.
The T-650 could be used for a range of applications such as performing ship-to-ship and ship-to-shore movements to support military and security operations and logistics.
The drone system is not expected to be in the hands of customers until 2023, Dave Holmes, director for advanced projects, technology, and manufacturing at BAE Systems Air Sector, told a press gathering at DSEI.
US Defense splashes the cash on AI
Unmanned systems, and AI in general, is an ever-growing area of focus for the US military.
The Pentagon, for example, is undertaking an AI-focused initiative in the hopes of better managing its data.
The initiative was launched with the view to speed up the deployment of AI-dependent concepts like joint all-domain command and control, deputy secretary of defense Kathleen Hicks said in June.
The US Department of Defense itself is set to splurge $1.5bn on AI over the next five years.
The spending spree was greenlit to improve and advance the country's military. If done responsibly, spending on AI "can boost our future military tech advantage—from data-driven decisions to human-machine teaming," Defense secretary Lloyd Austin said in July.
Keep up with the ever-evolving AI landscape
Unlock exclusive AI content by subscribing to our newsletter!!
You May Also Like
---